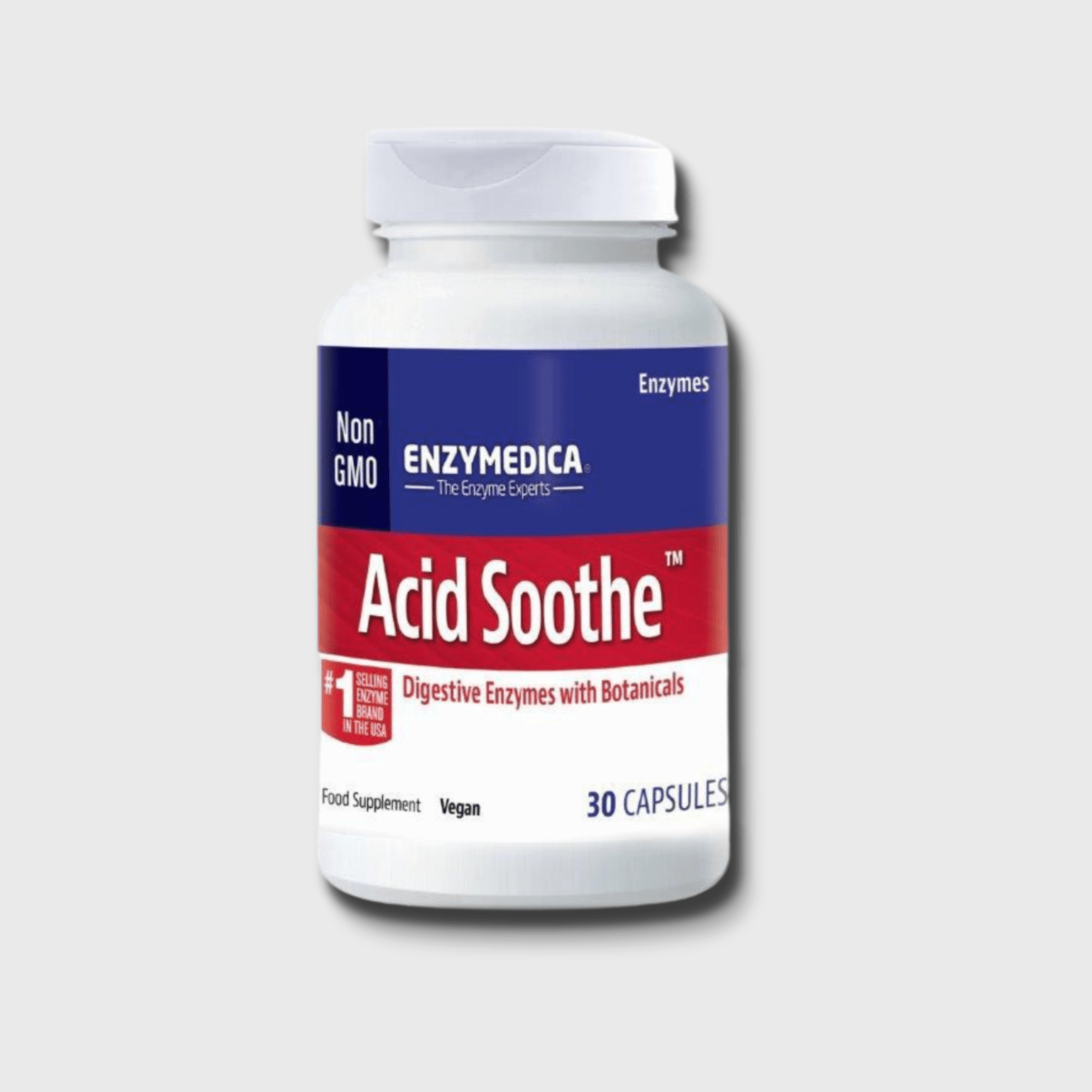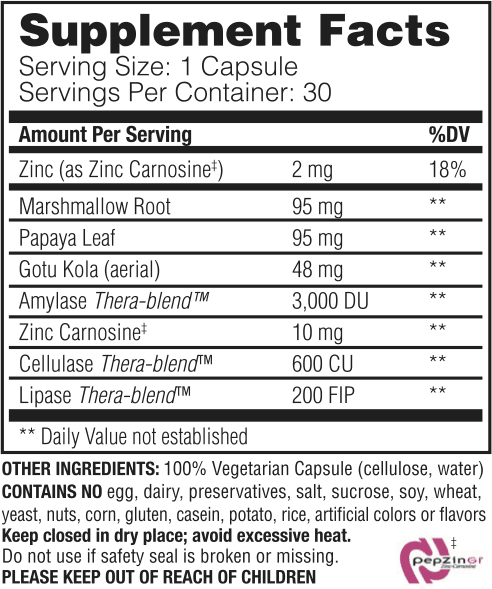 Acid Soothe
Helps With: Immune System Support, Acid Reflux & GERD, Digestion
Don't let occasional heartburn keep you from your favorite foods.
Since occasional heartburn is about more than just stomach acid, we made a product for all aspects — zinc carnosine to repair the gut lining and enzymes to break down troublesome foods. The only thing left for you to do is to enjoy food again.
Soothing herbs for digestive irritation
Zinc Carnosine to help rebuild the digestive lining
Digestive enzymes to break down problem foods
Increases nutrient absorption
Warnings: 
If pregnant, breastfeeding, taking any kind of medication, or have a medical condition, consult a healthcare practitioner before using this product. 
 
Do not exceed the recommended dose, unless advised by your healthcare practitioner. 

Directions: 
Take 1 capsule at the end of a meal or as directed by your healthcare practitioner