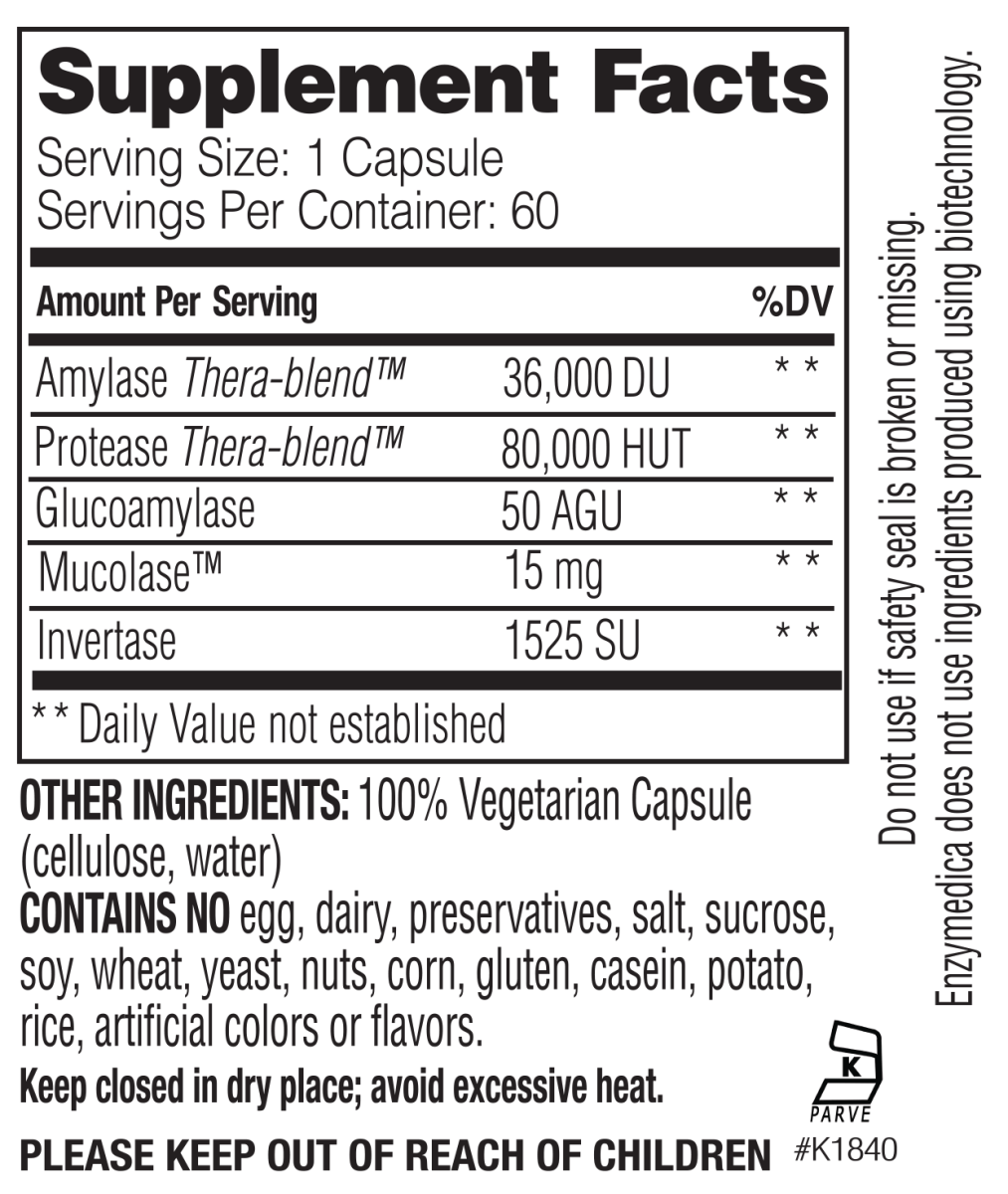 Allerase
Helps With: Gut Health, Allergies, Food Intolerances
Naturally get relief for seasonal and other respiratory irritants.
Enzymes can do more than break down food. They can target and break down inhaled irritants while bolstering the body's natural responses, helping us breathe better without drowsiness or side effects.* Powered by Thera-Blend™, Allerase enzymes can work throughout the body for maximum benefits. Naturally help your body to take a deep breath again!
Seasonal, indoor and outdoor irritant support
Natural, non-drowsy formula
Free of side effects
Contains Mucolase™ enzyme designed to target and break down mucus
Warnings
If pregnant, breastfeeding, taking any kind of medication, or have a medical condition, consult a healthcare practitioner before using this product. 
 
Do not exceed the recommended dose, unless advised by your healthcare practitioner.  

Directions
Take 1 capsule 3 times daily on an empty stomach, 1 hour before or 2 hours after a meal. More may be taken as needed.