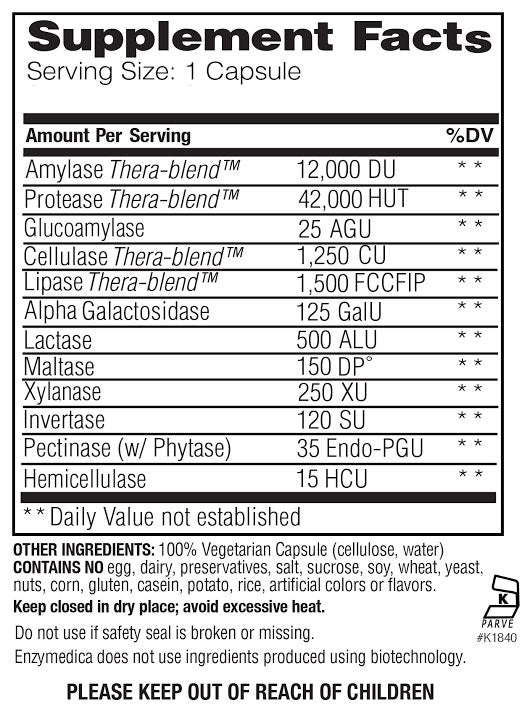 Digest Gold with ATPro
Helps With: Gut Health, Digestion
Finally, you can eat without worrying about digestive issues!
The enzymes in Digest Gold, America's #1 selling enzyme formula, break down all the parts of a typical large meal, like fat, fiber, protein and carbohydrates.* Each capsule unlocks nutrients to fuel your day and gives relief for occasional gas, bloating and indigestion.*
Powered by Thera-blend™, the enzymes in Digest Gold are active throughout the entire digestive tract, maximizing your health benefits. ATPro™ provides essential ingredients to boost your cellular powerplant and give you more energy with every meal.*
Bon Appétit!
Breaks down fat, fiber, protein & carbs
Speeds up digestion
Boosts energy
Reduces occasional gas, bloating & indigestion
Warning
If pregnant, breastfeeding, taking any kind of medication, or have a medical condition, consult a healthcare practitioner before using this product.

Do not exceed the recommended dose, unless advised by your healthcare practitioner.

Directions
Take 1 capsule with each meal. More may be taken as needed.