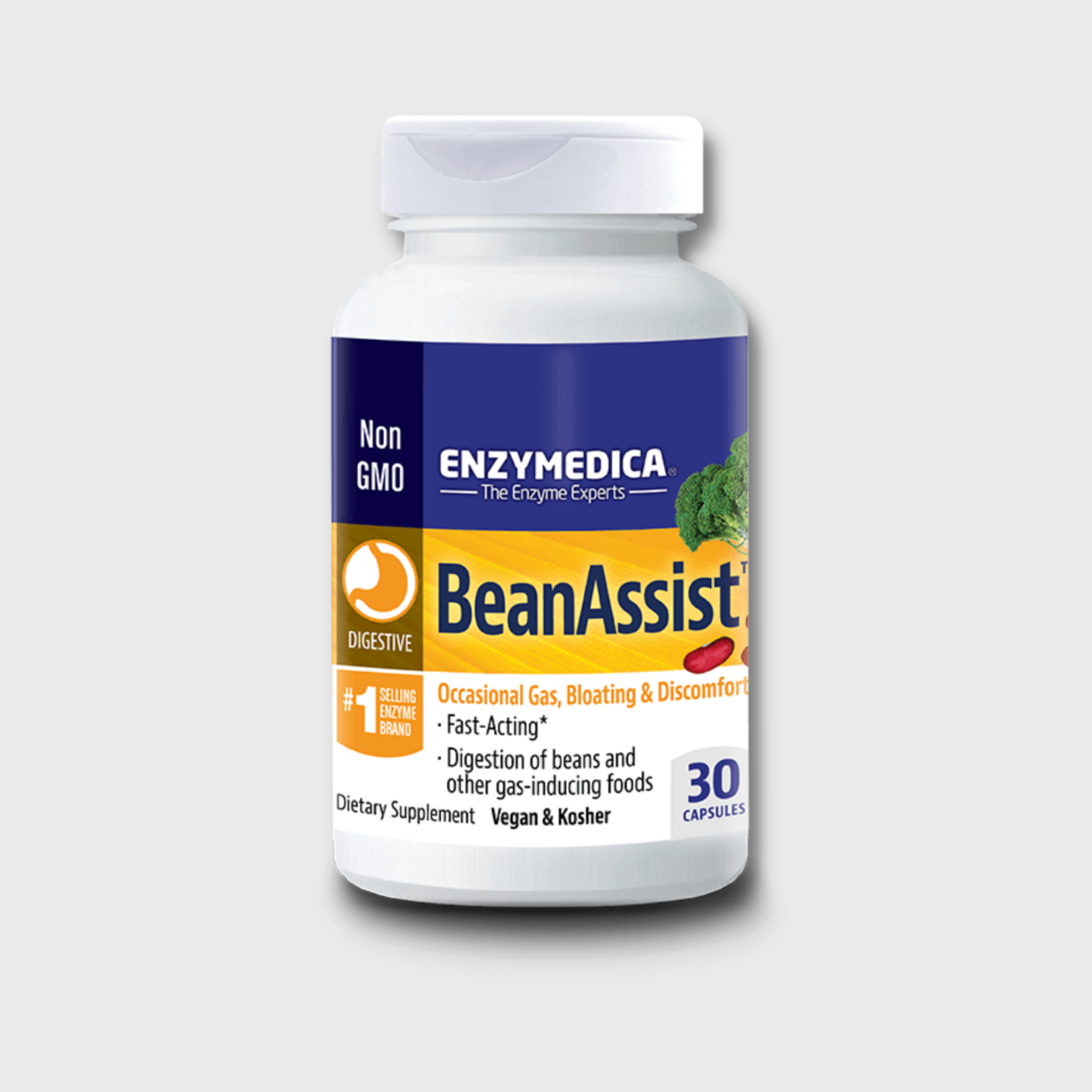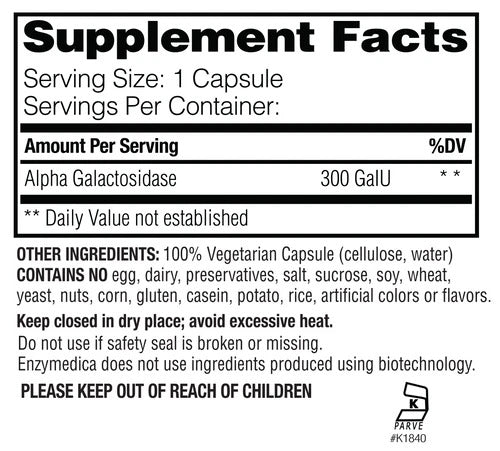 Bean Assist
Helps With: Gut Health, Allergies, Food Intolerances, Digestion
Ingredient:
Alpha Glactosidase
Enjoying a great meal with beans and related food doesn't need to lead to discomfort.
Foods like beans, cabbage and broccoli can be tough to digest, leading to gas and bloating, but with help, the gut can make short work of them. BeanAssist's fast-acting enzymes help the gut break down complex carbs before they become a problem. Go ahead, eat freely!
Fast-acting formula
Helps break down beans, cabbage, broccoli and other gas-inducing foods
Reduces occasional gas, bloating and discomfort
Contains the enzyme Alpha Galactosidase for breaking down complex carbs into easier-to-digest sugars
Warnings
If pregnant, breastfeeding, taking any kind of medication, or have a medical condition, consult a healthcare practitioner before using this product. 
 
Do not exceed the recommended dose, unless advised by your healthcare practitioner.  
Directions
Take 1 capsule with each meal that contains problem food. More may be taken as needed