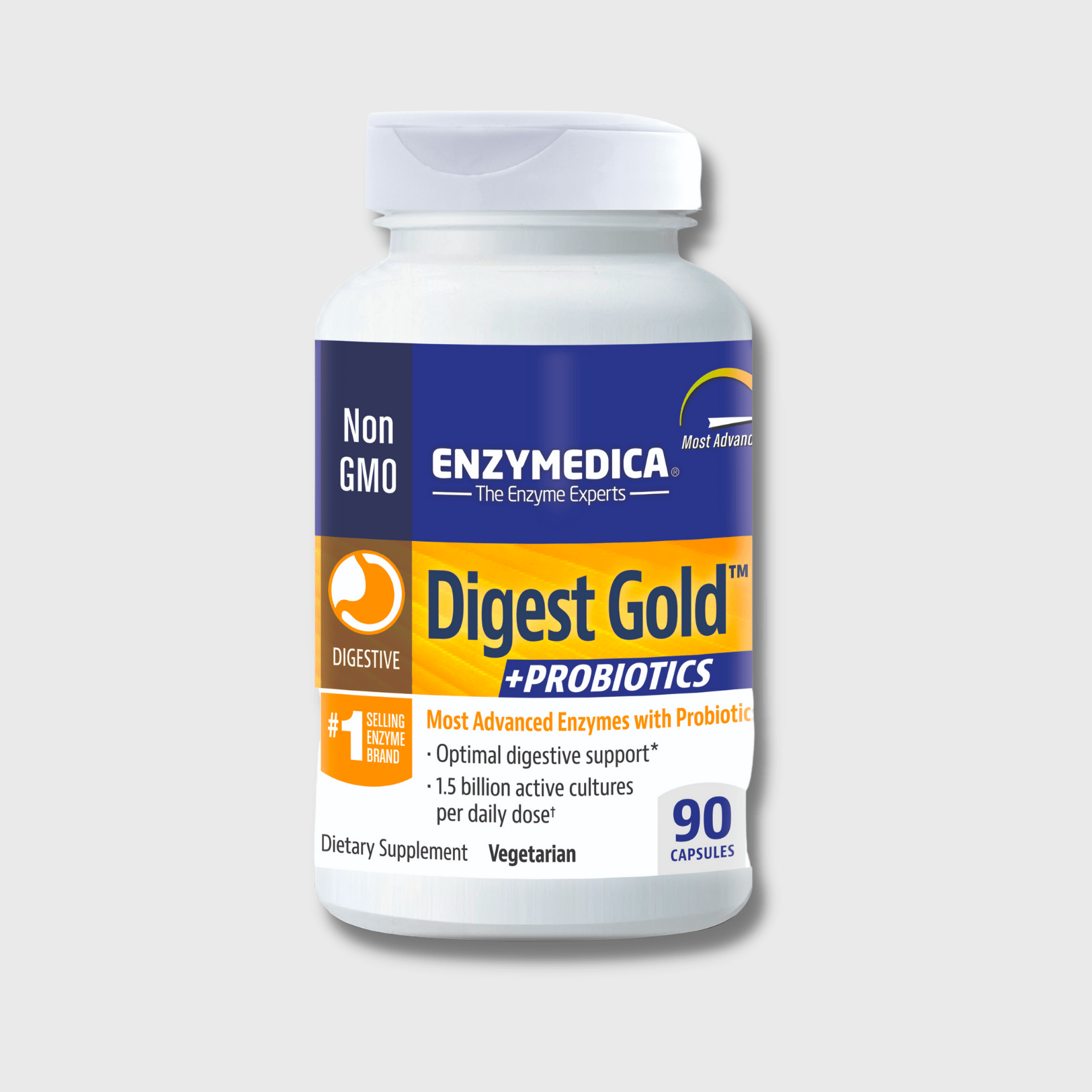 Digest Gold + Probiotics
Supplement Type: Enzyme, Probiotic
Helps With: Immune System Support, Gut Health, Digestion
Support a healthy gut with a powerful combination of max strength enzymes and probiotics.
With a 2-in-1 formula including all the benefits of Digest Gold™ and probiotics, it's easy to get your gut back on track. Enzymes boost digestion, while a daily dose of 1.5 billion probiotic cultures support immune health, support regularity and bring balance back to the gut. Get the strongest support for the biggest benefit for a healthy gut and vibrant health!
Our #1 selling enzyme formula plus probiotics
2-in-1 formula for digestive health
Breaks down fat, fiber, protein & carbs
Supports immune health and regularity
Speeds up digestion
Boosts energy
Reduces occasional gas, bloating & indigestion
Warning

If pregnant, breastfeeding, taking any kind of medication, or have a medical condition, consult a healthcare practitioner before using this product.

Do not exceed the recommended dose, unless advised by your healthcare practitioner.

Directions
Take 1 capsule with every meal. More may be taken as needed.