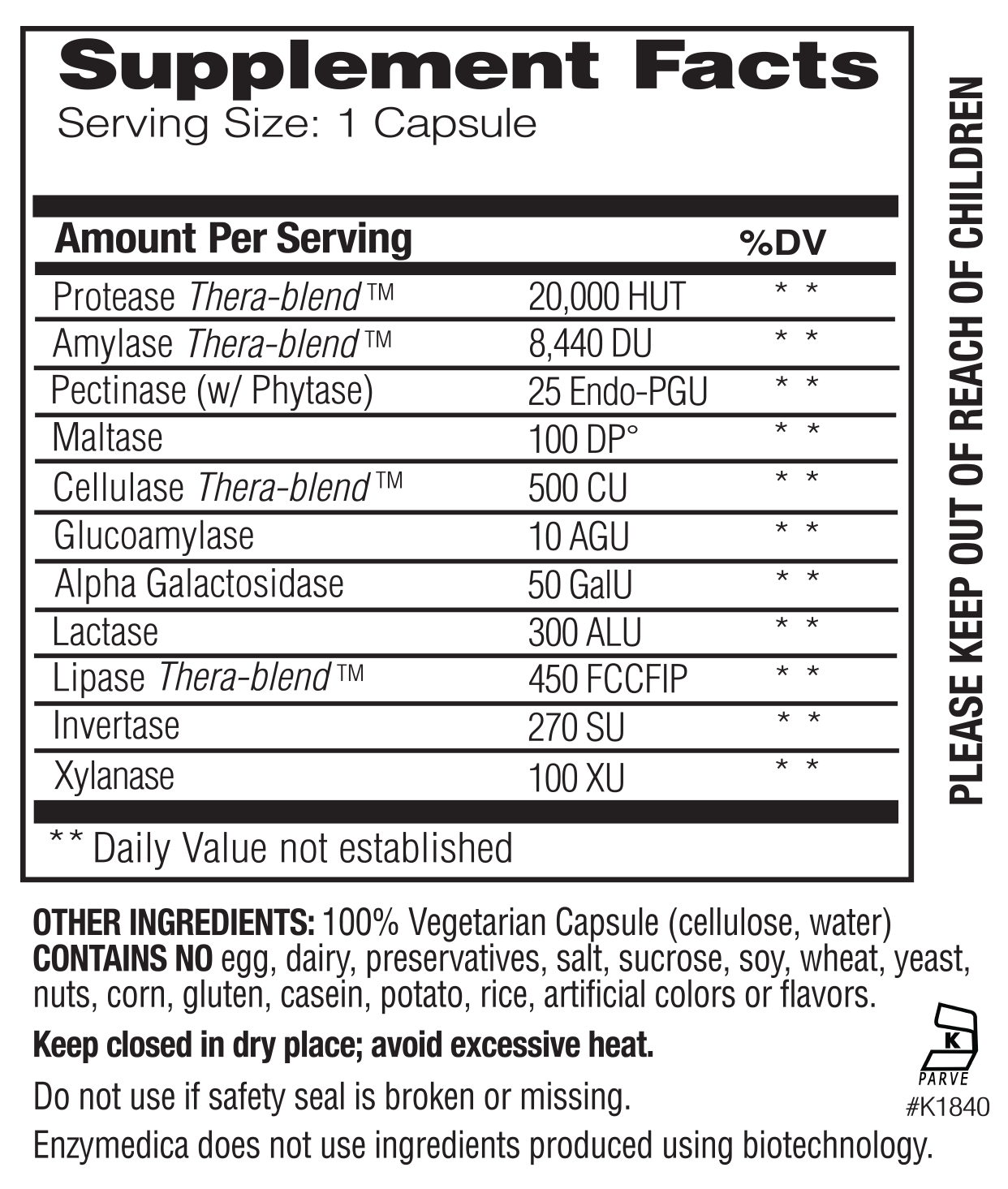 Digest Complete
Helps With: Immune System Support, Gut Health, Digestion
Enjoy your foods without worrying what comes next.
The enzymes in Digest™ strike the right balance between gentle and rigorous to break down all the parts of a typical large meal, like fat, fiber, protein and carbohydrates. Each capsule unlocks nutrients to fuel your day and gives relief for occasional gas, bloating and indigestion.
Powered by Thera-blend™, the enzymes in Digest are active throughout the entire digestive tract, maximizing your health benefits. All that's left to do is eat well and be vibrant!
Breaks down fat, fiber, protein & carbs
Speeds up digestion
Boosts energy
Reduces occasional gas, bloating & indigestion
Warnings

If pregnant, breastfeeding, taking any kind of medication, or have a medical condition, consult a healthcare practitioner before using this product.

Do not exceed the recommended dose, unless advised by your healthcare practitioner.

Directions
Take 1 capsule with each meal. More may be taken as needed. For higher potency, Enzymedica's Digest Gold™ may be helpful.