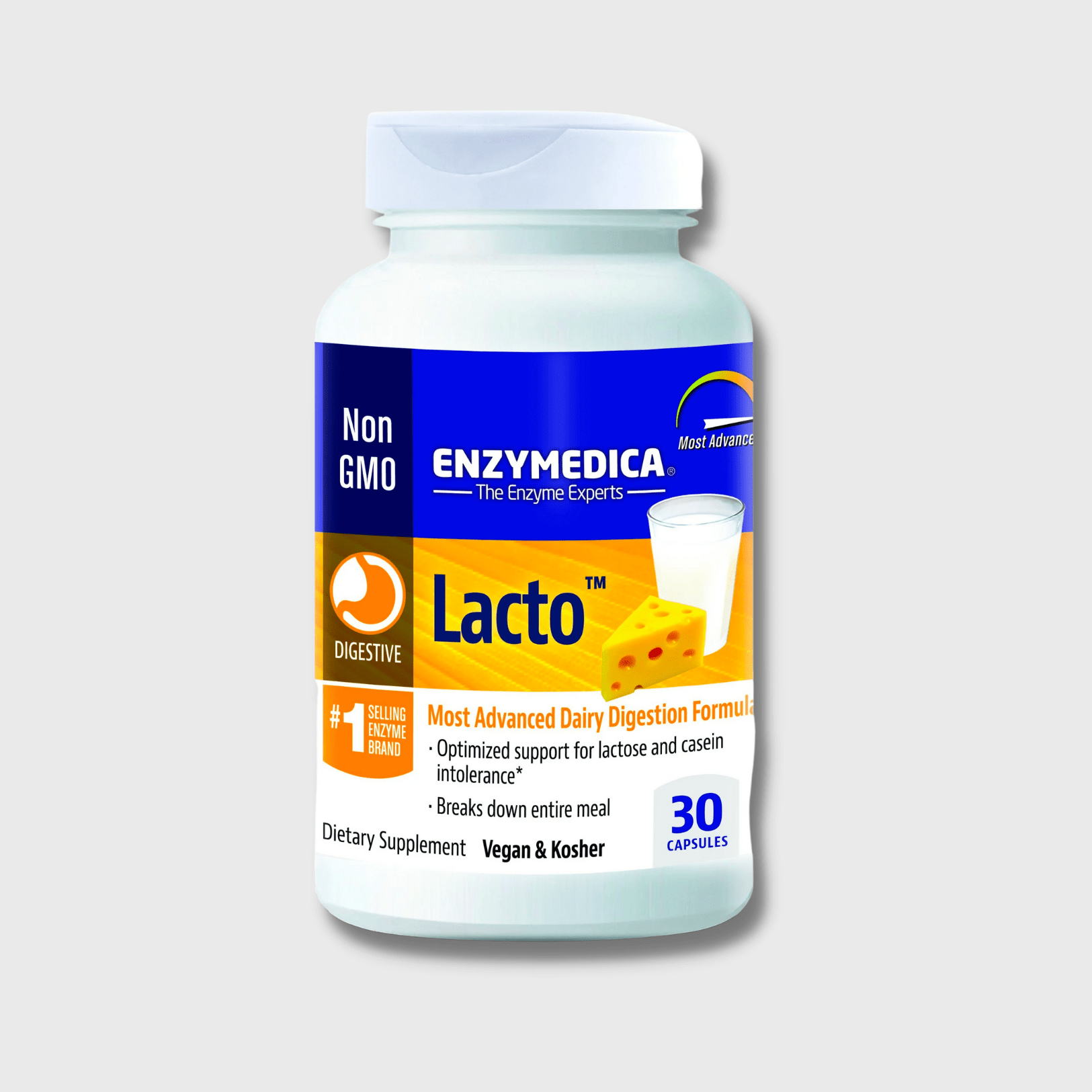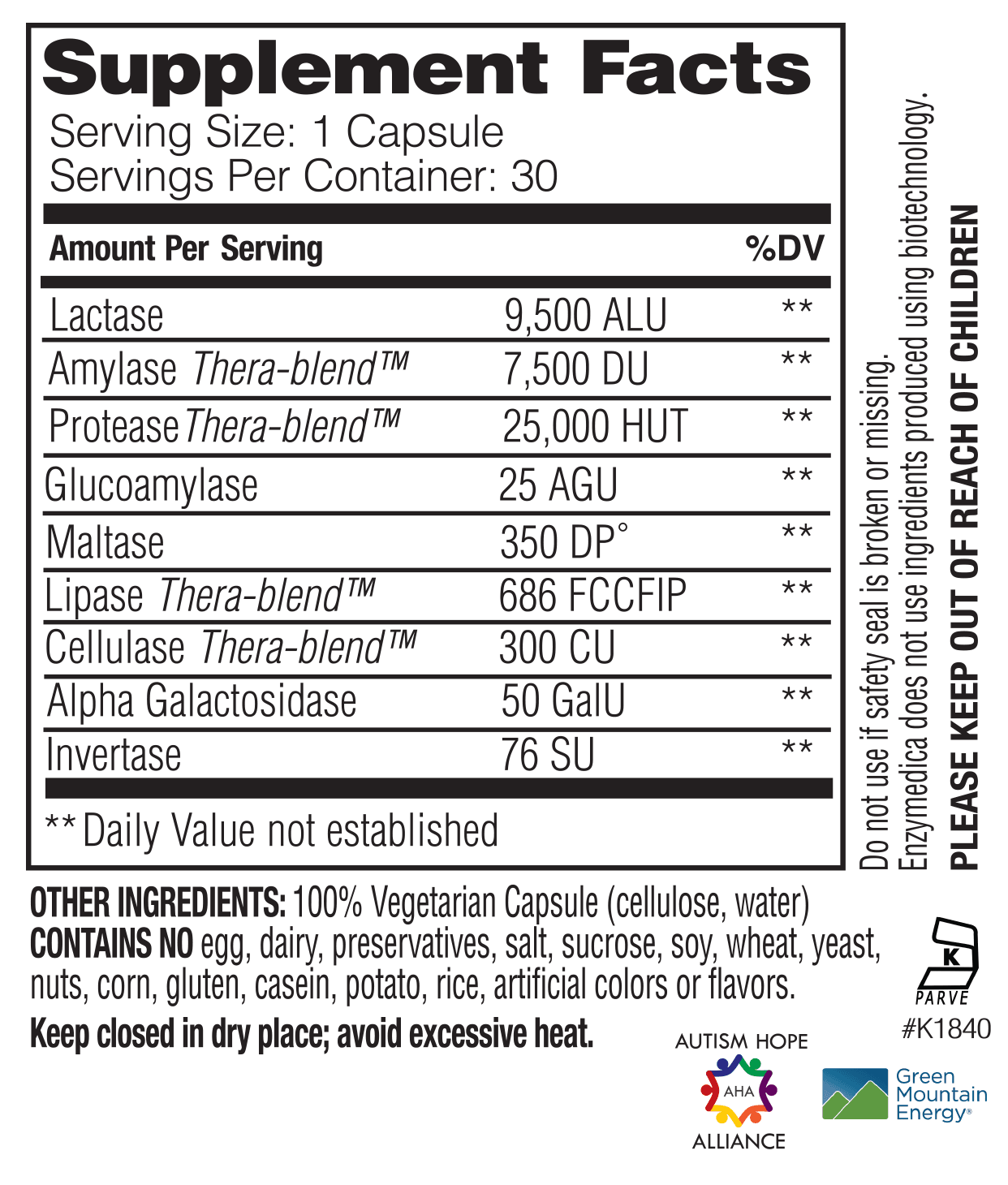 Lacto
Helps With: Gut Health, Allergies, Food Intolerances, Digestion
Go ahead, have a second scoop.
Our max strength formula is packed with the enzymes lactase and protease to help break down problem-causing lactose and casein, providing the ultimate support for dairy intolerances.* Powered by Thera-blend™, the enzymes in Lacto are active throughout the entire digestive tract, maximizing your health benefits. With the right help, you can go back to enjoying the dairy products you love.
Max support for dairy intolerance
Promotes both lactose and casein digestion
Breaks down dairy sugar and dairy protein
Additional enzymes help digest the entire meal
Warnings
If pregnant, breastfeeding, taking any kind of medication, or have a medical condition, consult a healthcare practitioner before using this product.

Do not exceed the recommended dose, unless advised by your healthcare practitioner.

Directions
Take 1 capsule with each meal containing dairy. More may be taken as needed. For a gentler formula, try DairyAssist™.