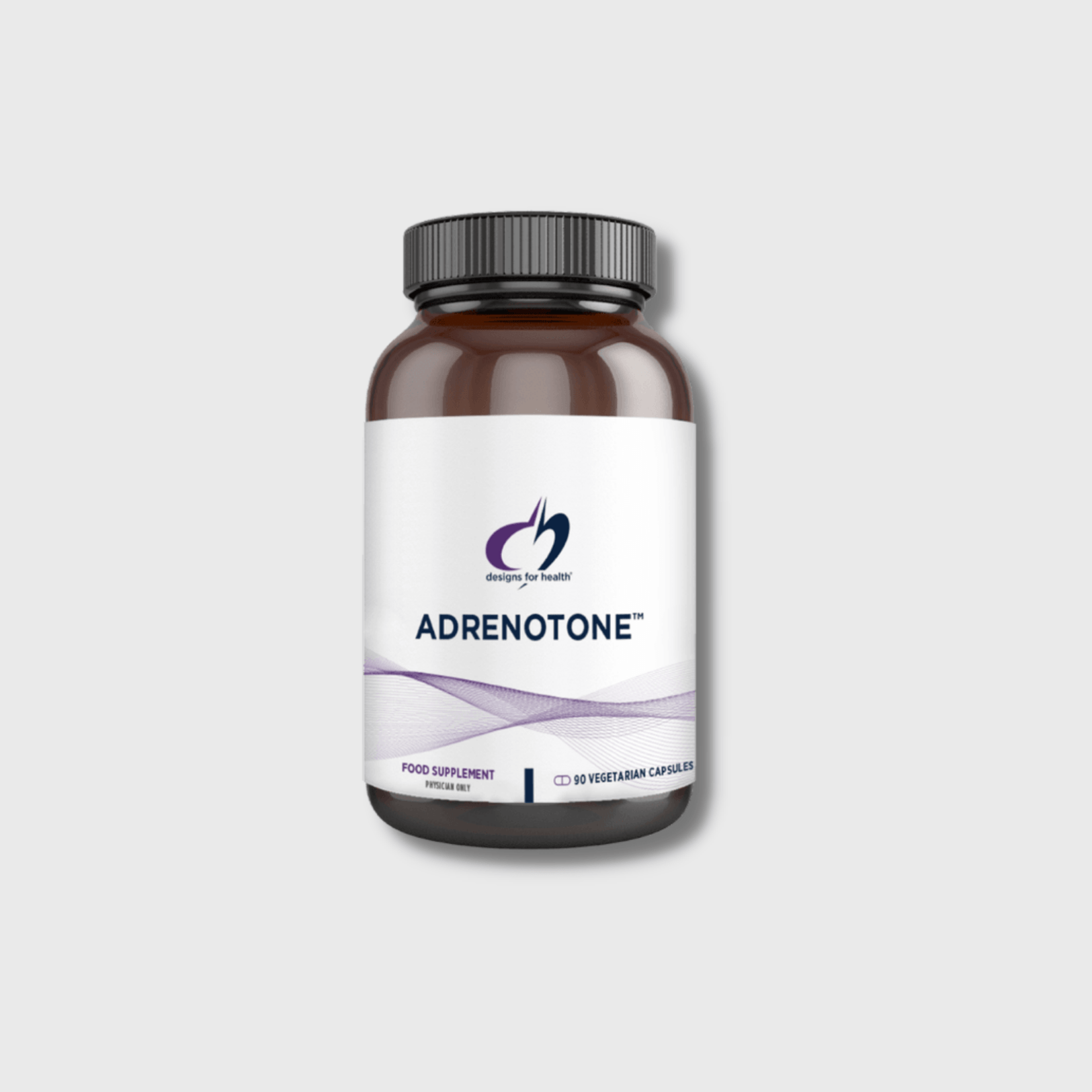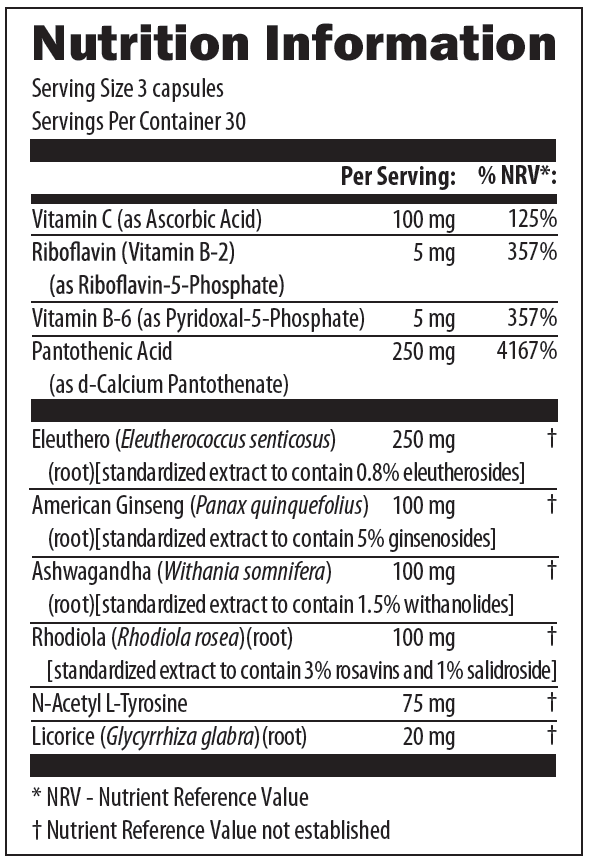 Adrenotone
Supplement Type: Adaptogenics
Helps With: Immune System Support, Mood Support, Fatigue
Size:
90 Vegetarian Capsules
Adrenotone™ is a combination of standardized adaptogenic herbs and nutrients that are known to contribute to rejuvenating the adrenals.
This product is designed to help support healthy cortisol metabolism, hypothalamic and pituitary function (HPTA axis), and catecholamine production (dopamine, norepinephrine, and epinephrine).
Warning:
If pregnant, breastfeeding, taking any kind of medication, or have a medical condition, consult a healthcare practitioner before using this product. 
 
Do not exceed the recommended dose, unless advised by your healthcare practitioner. 
Consult your health-care practitioner before using if you are pregnant or lactating or if you have hypertension or diabetes, or have had kidney or liver disorders. Discontinue use and consult your health-care practitioner if you experience sleeplessness, headache, or heart palpitations.
Not suitable for children. Please do not exceed the recommended daily intake.
Directions: 
Take 3 capsules per day with meals or as directed by your health-care practitioner. (Divided dosing recommended.)