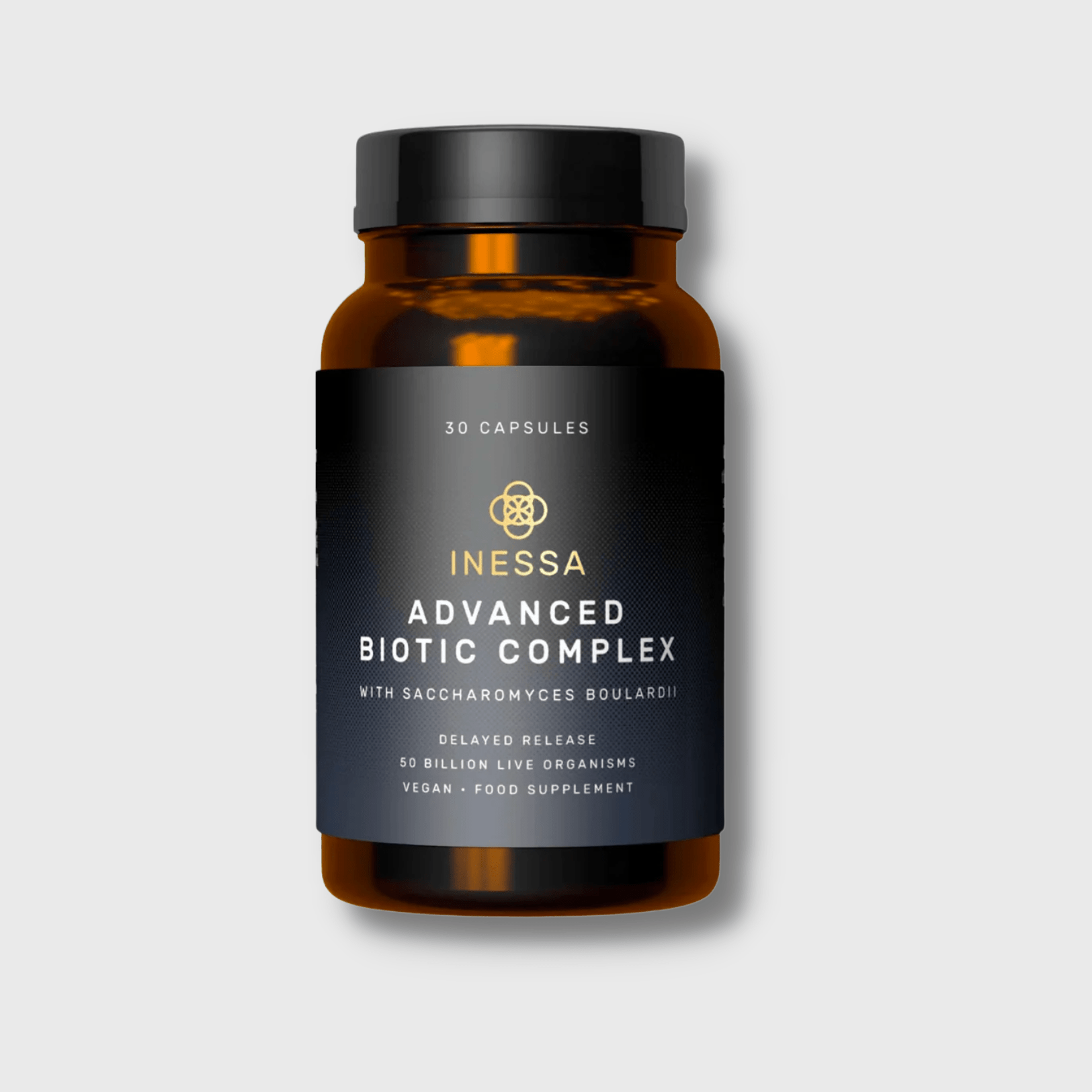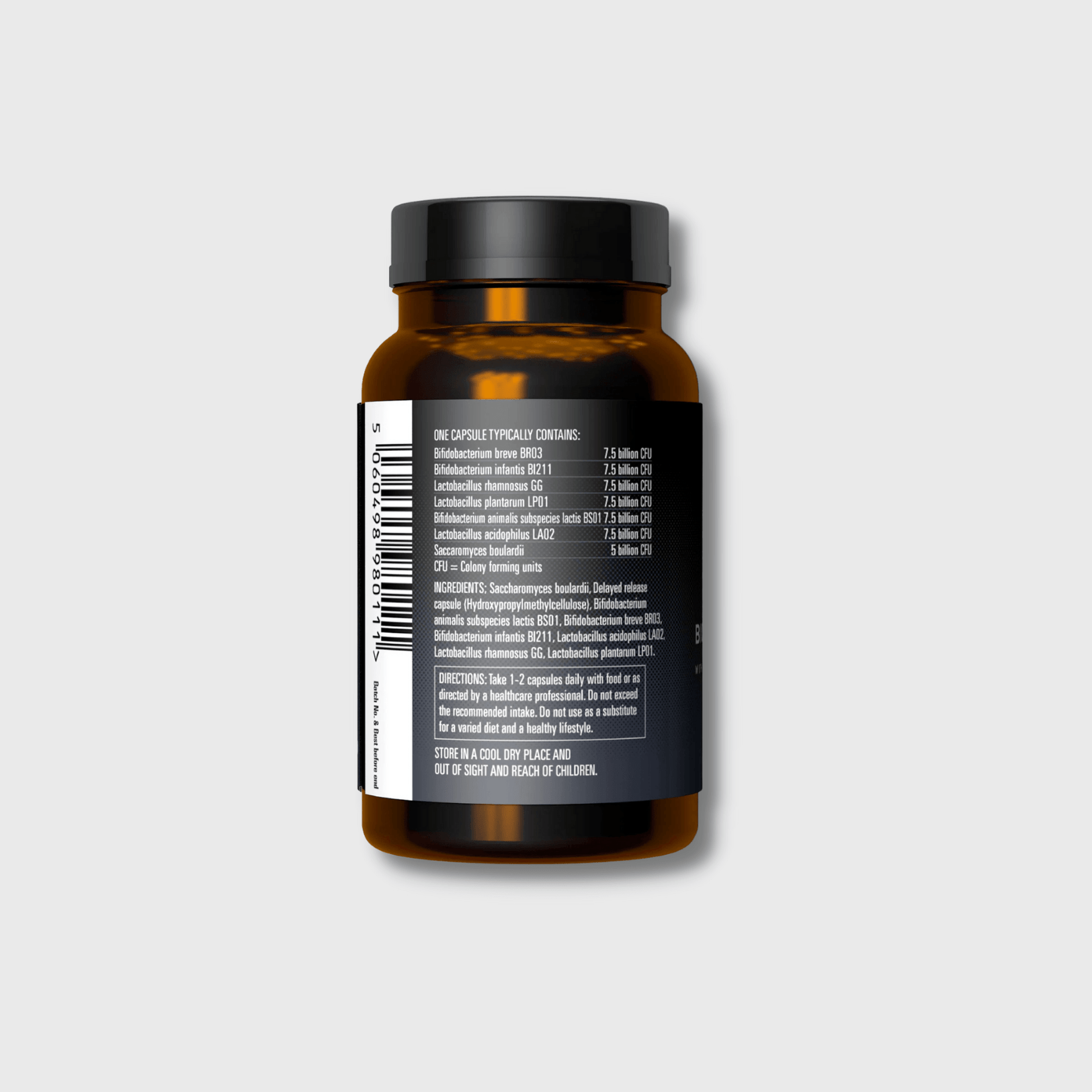 Advanced Biotic Complex
Supplement Type: Probiotic
Helps With: Gut Health, Digestion
Provides soothing, effective, daily gut support in time-release capsules.


Optimal gut health, no guesswork required?

It starts right here. Our unique blend contains 50 billion live organisms from seven science-backed strains, including 5 billion powerful saccharomyces boulardii cultures.
For specific gut health requirements
All seven strains studied in both IBS and IBD 
May help speed recovery from food poisoning and tummy bugs
Provides extra support when you're travelling abroad, or taking antibiotics
No need for a separate saccharomyces boulardii supplement
Warnings: 
If pregnant, breastfeeding, taking any kind of medication, or have a medical condition, please consult a healthcare practitioner before using this product.
Do not exceed the recommended dose. 
Directions: 
Take one capsule per day or as advised by a healthcare professional. Probiotics are best taken before breakfast, with a cold or room temperature beverage, as live bacteria may be damaged by heat. Although you should take the capsule with a cool beverage, there is no issue with having a hot drink afterwards. If you forget to take it earlier in the day, you can have it with other meals, though we don't advise taking it after a meal.