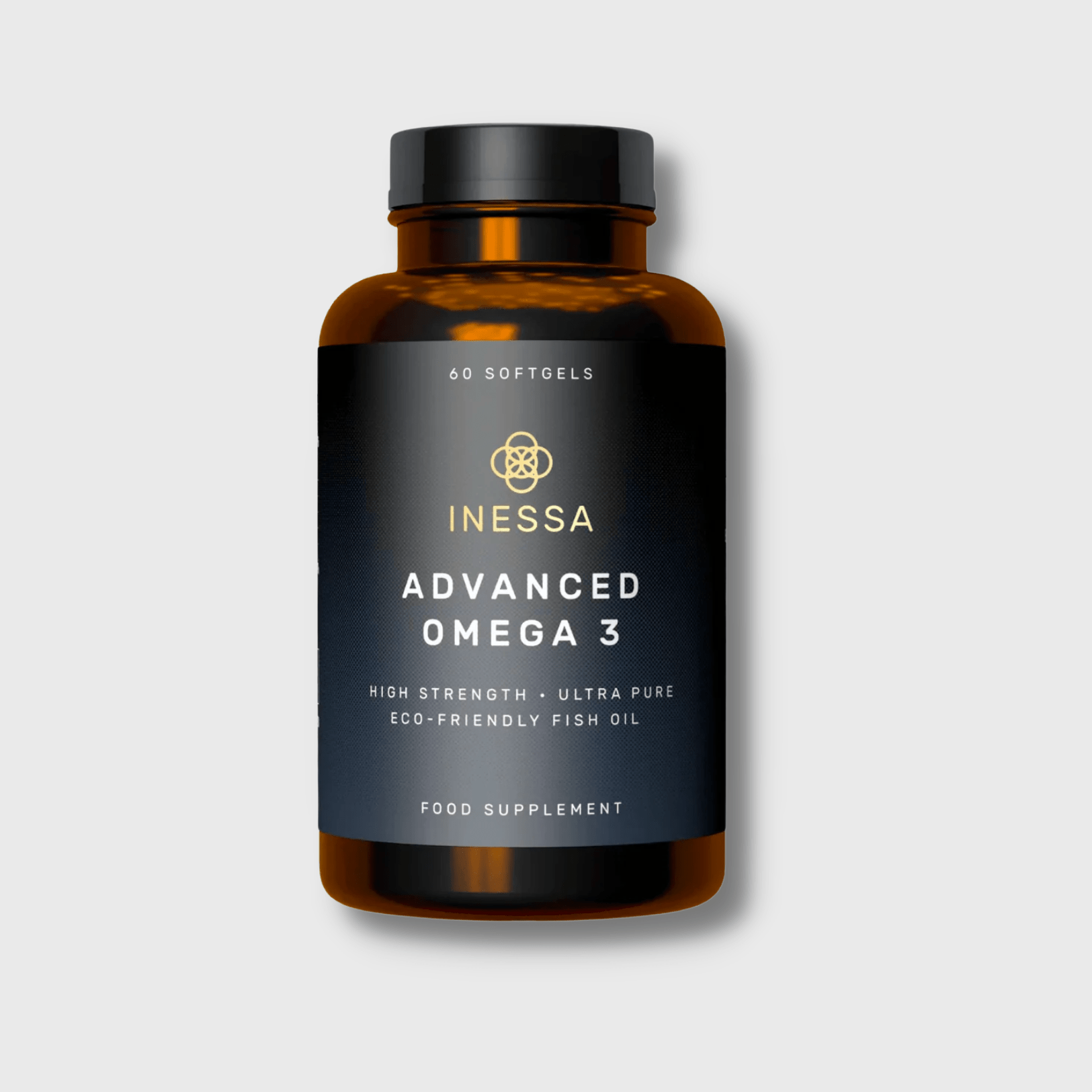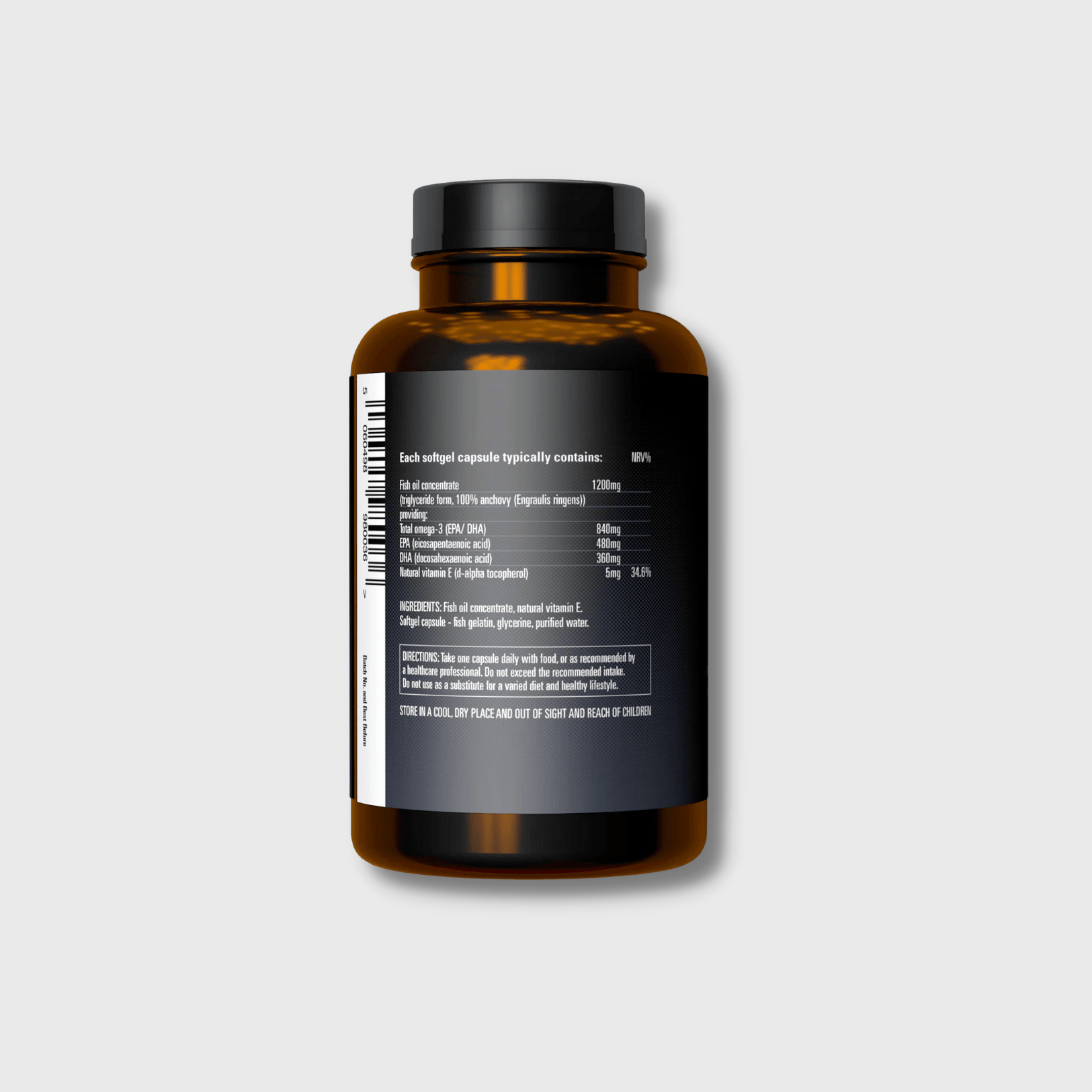 Advanced Omega 3
Supplement Type: Fish Oil
Helps With: Immune System Support, Gut Health, Brain & Memory, Heart & Circulation, Inflammation
Main Ingredients: Omega 3 (EPA/DHA/DPA)
Get all the essential Omega 3 your body needs in one clinical strength softgel.
Fresh, pure and potent fish oil that cares for you, and the planet.

Our Advanced Omega 3 offers clinical doses of EPA and DHA in a natural, triglyceride form, and it's sustainably sourced.
Premium-quality fish oil
Clinical dose of 480mg EPA and 360mg DHA in every softgel
In natural triglyceride form for high bioavailability
Scrupulously purified and tested for freshness and contaminants
Ethically sourced
Supports heart, brain and eye health
Helps maintain healthy blood pressure
For exercise recovery and general wellness
Warnings: 
If pregnant, breastfeeding, taking any kind of medication, or have a medical condition, please consult a healthcare practitioner before using this product.
Do not exceed the recommended dose. 
Directions: 
Take 1-3 capsules per day with a cold or room temperature beverage, ideally with food.

Pregnant women - Take 1 capsule per day

For general health - 1 capsule per day

Those with inflammatory health conditions - 1-3 capsules per day

If you are taking any medication, always check with your doctor or the information leaflet with your medicine(s) for contraindications. DO NOT USE FISH OIL SUPPLEMENTS IF USING BLOOD THINNING MEDICATION