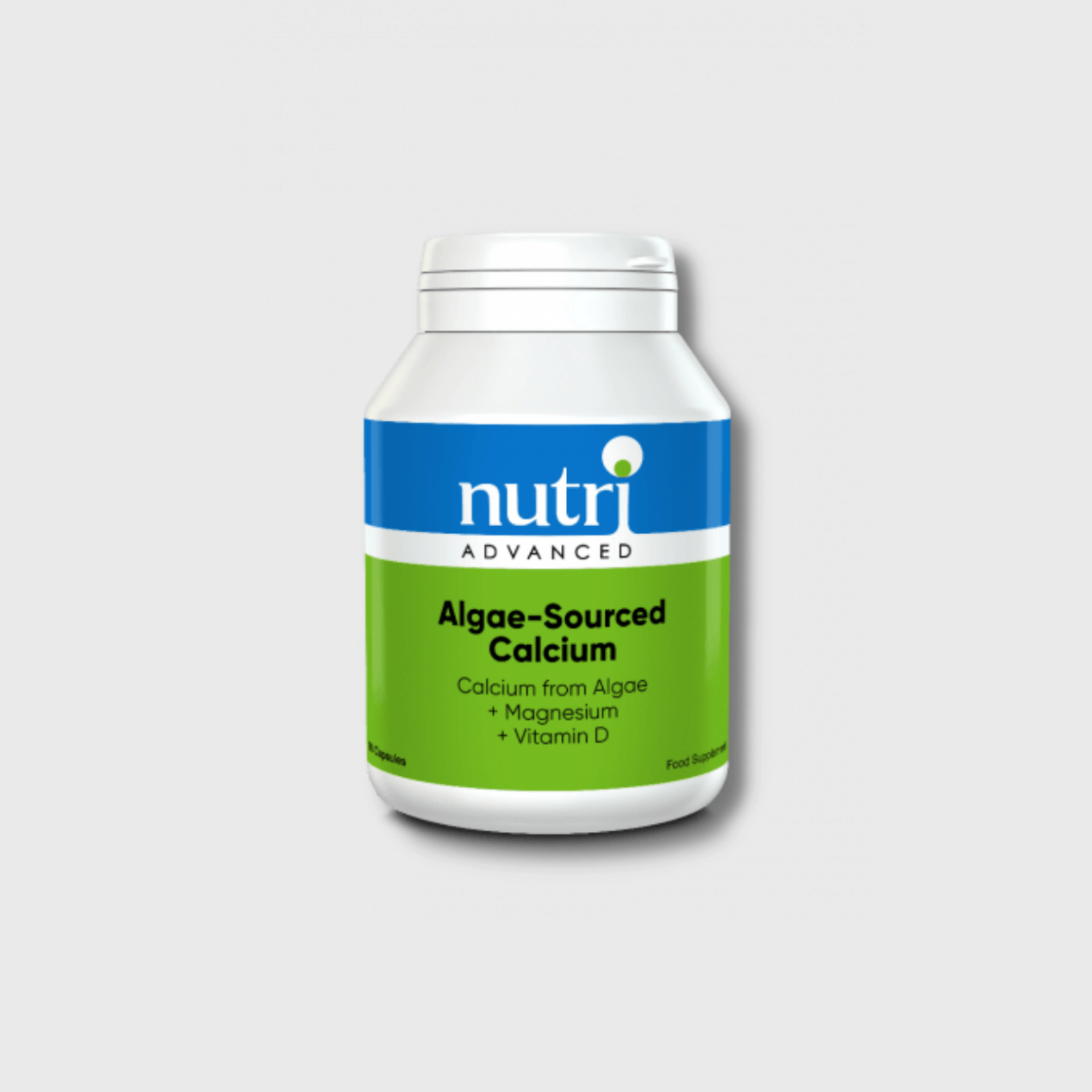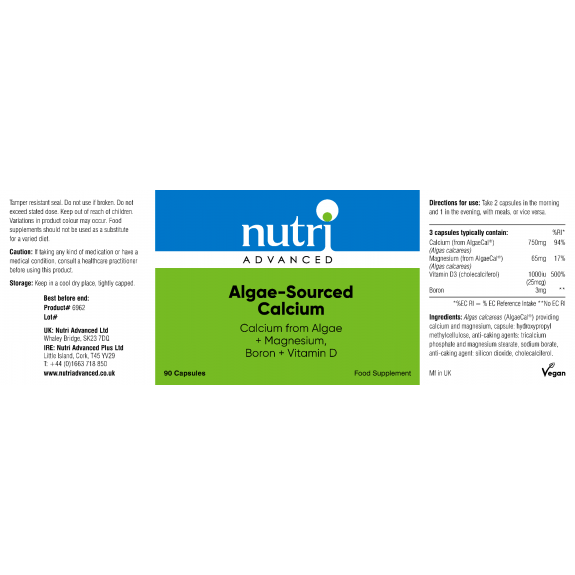 Algae-Sourced Calcium
Helps With: Bone & Muscle
Plant-based calcium formula providing natural calcium and magnesium from red ocean algae, with additional boron and vitamin D3.
750mg of calcium and 65mg of magnesium, a therapeutic amount to support bone health.
1000IU of vitamin D3, the body's preferred form of vitamin D to maximise absorption.
Vitamin D contributes to blood calcium levels, the maintenance of normal bones and the absorption and utilisation of calcium within the body.
3mg of boron which studies show may support bone health.
Clinical trials have shown algae-sourced calcium is more effective at supporting bone growth than other calcium forms.
Naturally contains 13 essential bone-supporting nutrients including manganese, phosphorus, nickel, boron and strontium for broad spectrum support.
Easy to swallow capsules unlike traditional chalky, calcium carbonate supplements.
Warnings
If pregnant, breastfeeding, taking any kind of medication, or have a medical condition, consult a healthcare practitioner before using this product. 
 
Do not exceed the recommended dose, unless advised by your healthcare practitioner.  

Suitable for adults and children, in particular women who are over the age of 40, breast-feeding or pregnant.
Algae-Sourced Calcium is vegan and also suitable for those who's diet may be lacking in balanced calcium sources such as lactose intolerant people.
The vitamin D3 in this product is from algae – a vegan source of vitamin D3.
This product is hypoallergenic / does not contain any of the 14 major allergens listed in Annex II (1169/2011) of the EU Food Information for Consumers Regulation.
Directions
Take 2 capsules in the morning and one in the evening, with meals, or vice versa.
Nutri Advanced supplements should not be used as a substitute for a varied diet and healthy lifestyle. Results may vary between individuals.