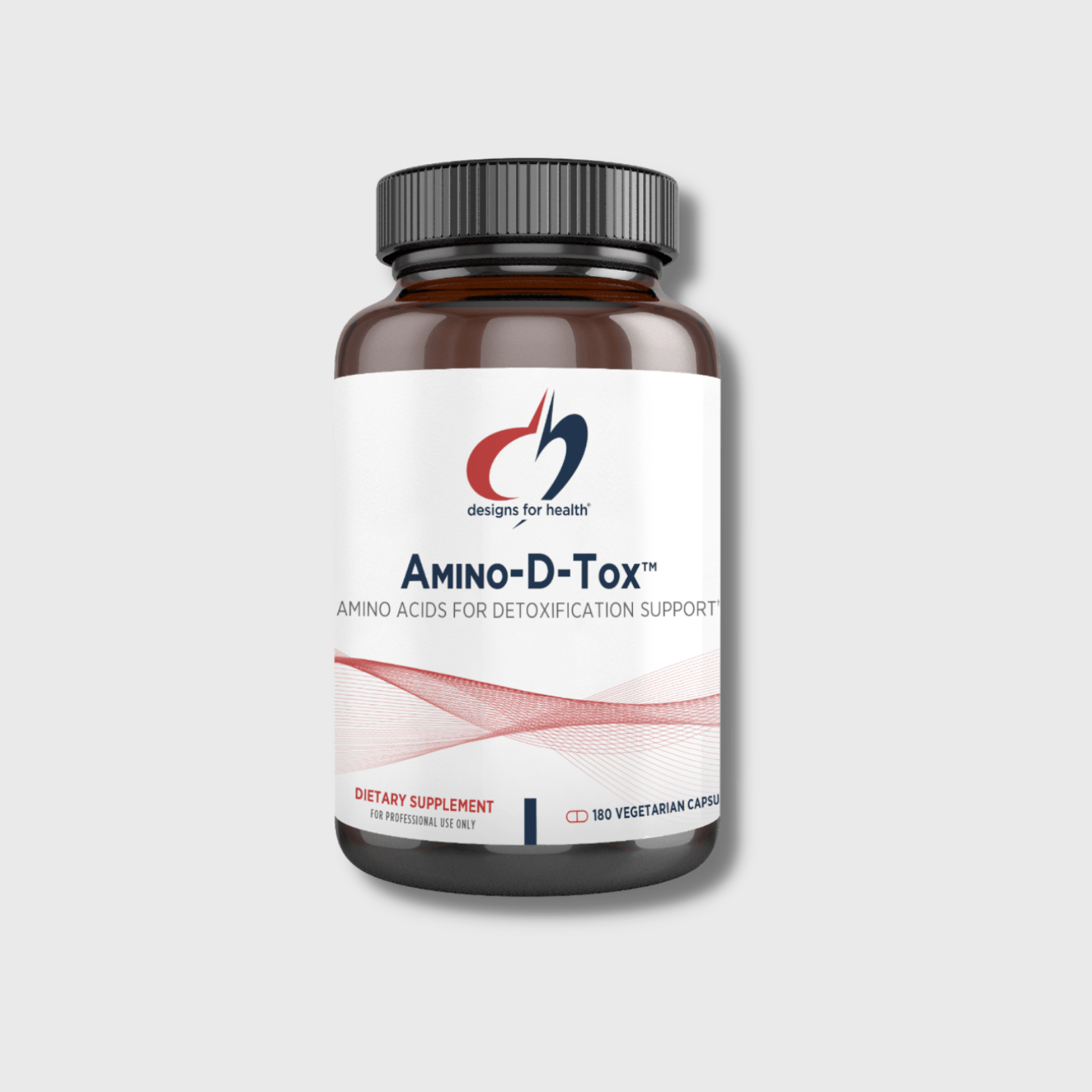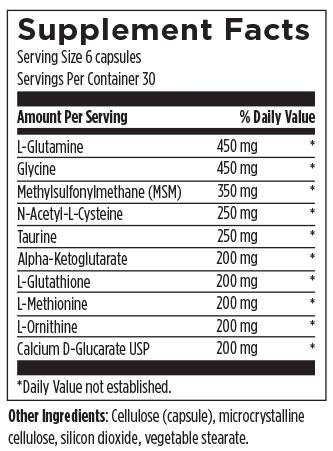 Amino-D-Tox
Supplement Type: Amino Acid
Helps With: Gut Health, Digestion, Detoxification
Amino-D-Tox™ is useful for preparing the liver for phase II detoxification.
It does not contain botanicals, minerals, or B vitamins that would also upregulate phase I detoxification, which may result in intermediate metabolites that could cause sensitivity reactions. Providing nutritional support for phase II detoxification helps conjugate toxins and prepare them for safe elimination from the body.

Warnings
If pregnant, breastfeeding, taking any kind of medication, or have a medical condition, consult a healthcare practitioner before using this product. 
 
Do not exceed the recommended dose, unless advised by your healthcare practitioner.  

Directions
Take 3 capsules twice per day with meals, or as directed by your healthcare practitioner.