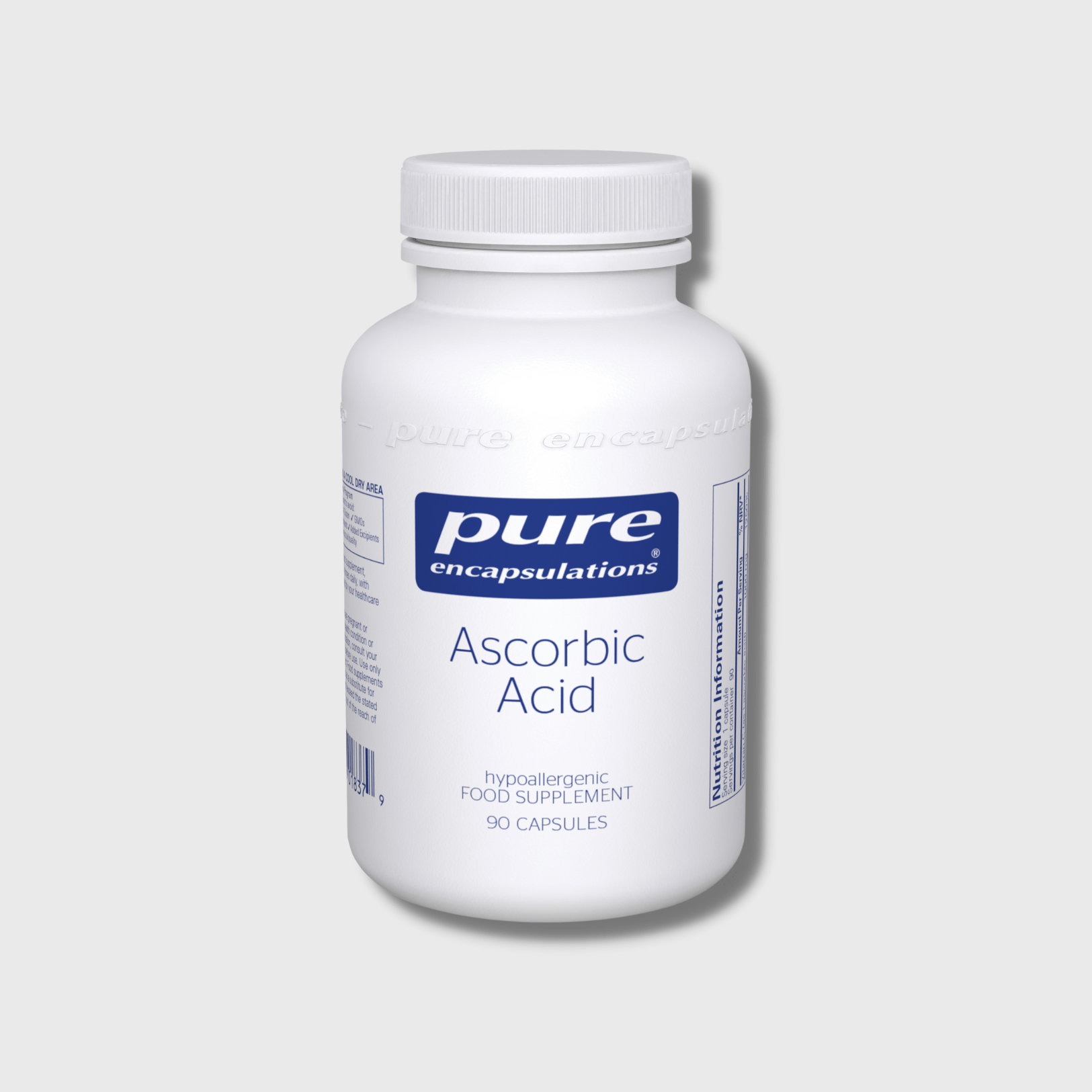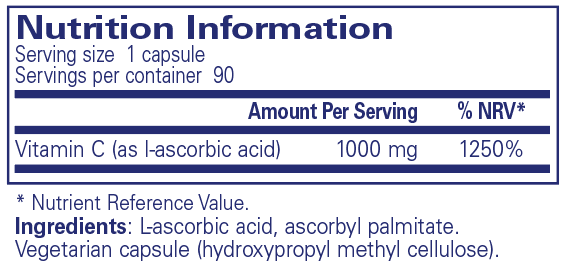 Ascorbic Acid
Supplement Type: Vitamin C
Helps With: Immune System Support, Inflammation
Ingredient:
Vitamin C (Ascorbic Acid)
Contains vitamin C to support immune & vascular health.

• Helps enhance immune and vascular system health
• Provides antioxidant support
• Contains 1,000mg of vitamin C per capsule
Warnings:
If pregnant, breastfeeding, taking any kind of medication, or have a medical condition, consult a healthcare practitioner before using this product. 
 
Do not exceed the recommended dose, unless advised by your healthcare practitioner.  
Directions

Take 1 capsule, 1–4 times daily, with meals, or as directed by your healthcare practitioner