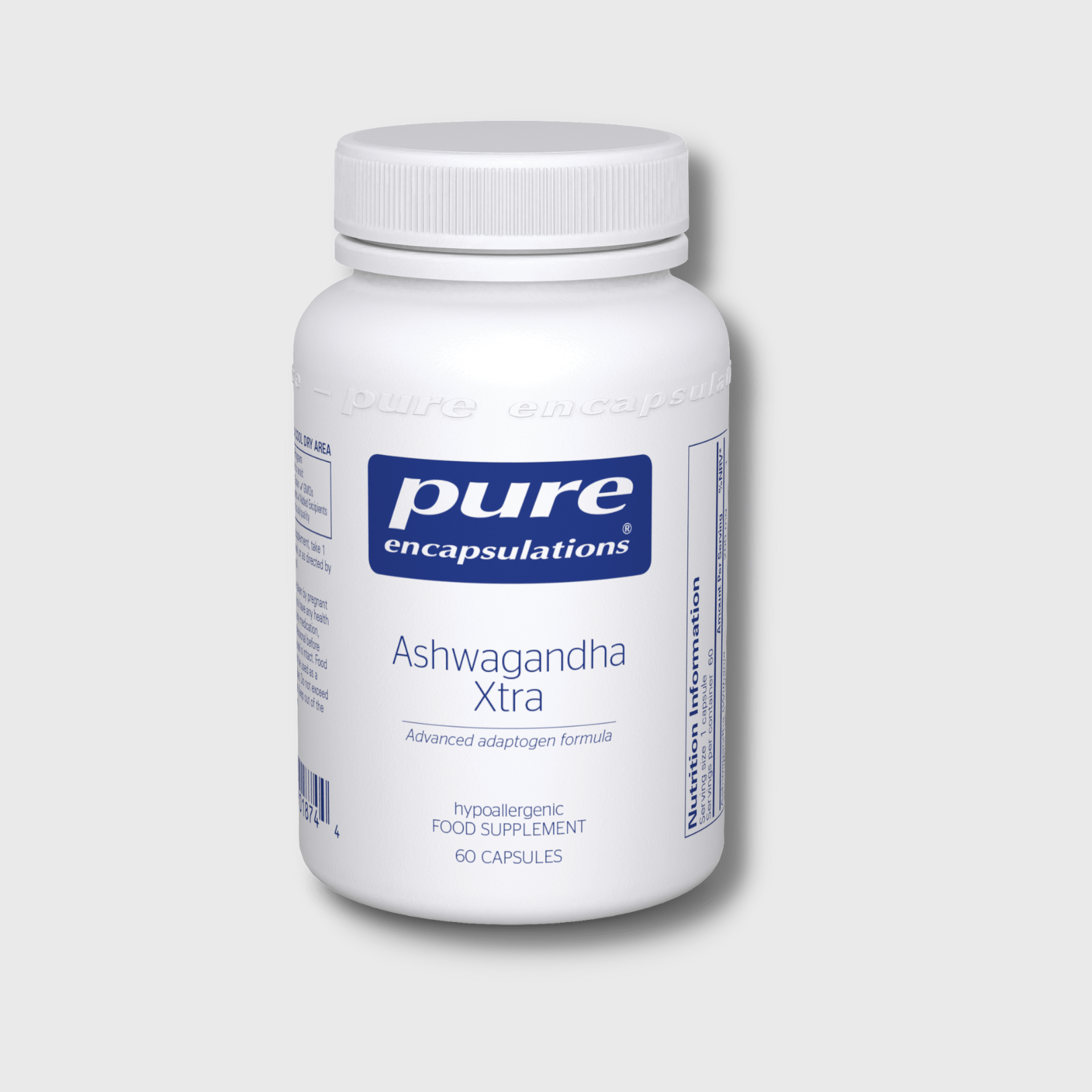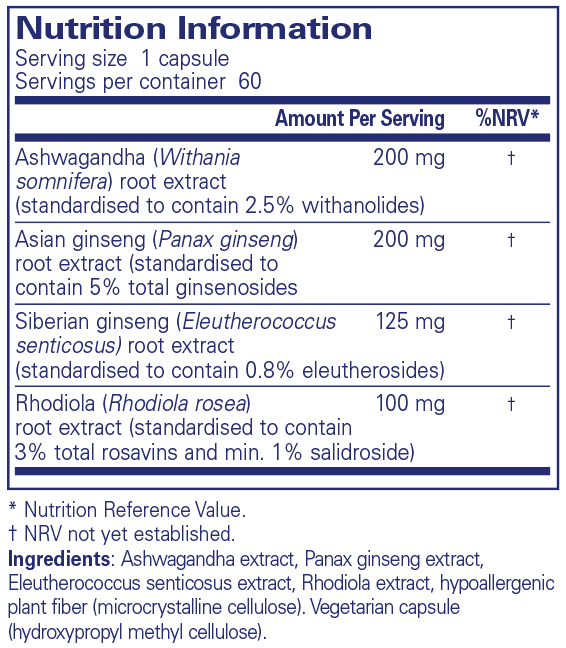 Ashwagandha Xtra
Supplement Type: Adaptogenics
Helps With: Immune System Support, Stress
Ashwagandha supports relaxation and contributes to general well-being.
Ashwagandha, otherwise known as Indian ginseng, is a herb that has long been a cornerstone of Ayurvedic medicine. Because of its powerful natural properties, it is an important supplement to support physical and mental wellbeing and the reduction of tiredness and fatigue.   
Ashwagandha Xtra features a blend of key adaptogenic herbs including Ashwagandha, Panax ginseng, Siberian ginseng, and Rhodiola for broad-spectrum and synergistic support.
Warning 

If pregnant, breastfeeding, taking any kind of medication, or have a medical condition, consult a healthcare practitioner before using this product. 
 
Do not exceed the recommended dose, unless advised by your healthcare practitioner.  

Not suitable for children. 
Directions
Take 1 capsule daily, with meals, or as directed by a healthcare practitioner.