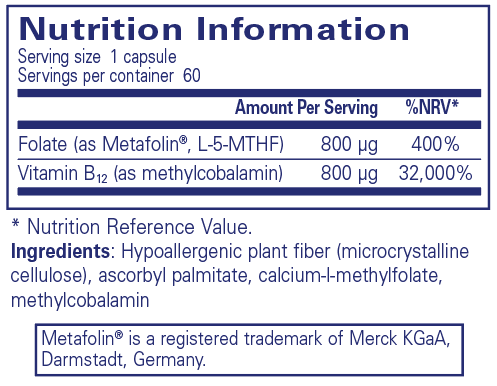 B12 Folate
Supplement Type: Vitamin B
Helps With: Immune System Support, Fatigue
Great-tasting, dissolving B12 folate vitamin lozenge. 
• Assists in cellular health, hormone and neurotransmitter production, and energy metabolism‡
• Unique lozenge designed to dissolve in the mouth without requiring water
• Sugar-free
Warnings

If pregnant, breastfeeding, taking any kind of medication, or have a medical condition, consult a healthcare practitioner before using this product. 
 
Do not exceed the recommended dose, unless advised by your healthcare practitioner.  
Directions
Take 1 capsule daily, with meals, or as directed by a healthcare practitioner.