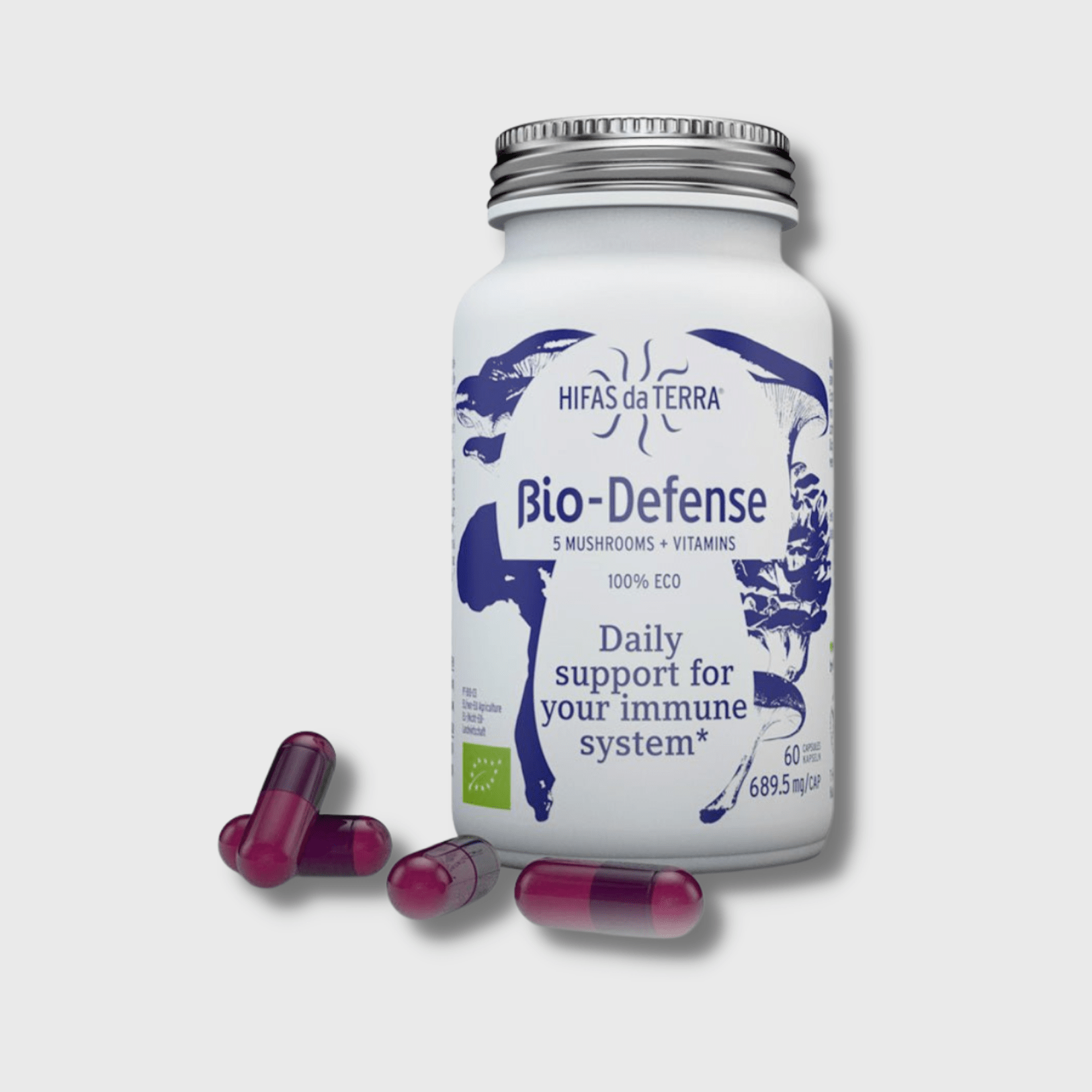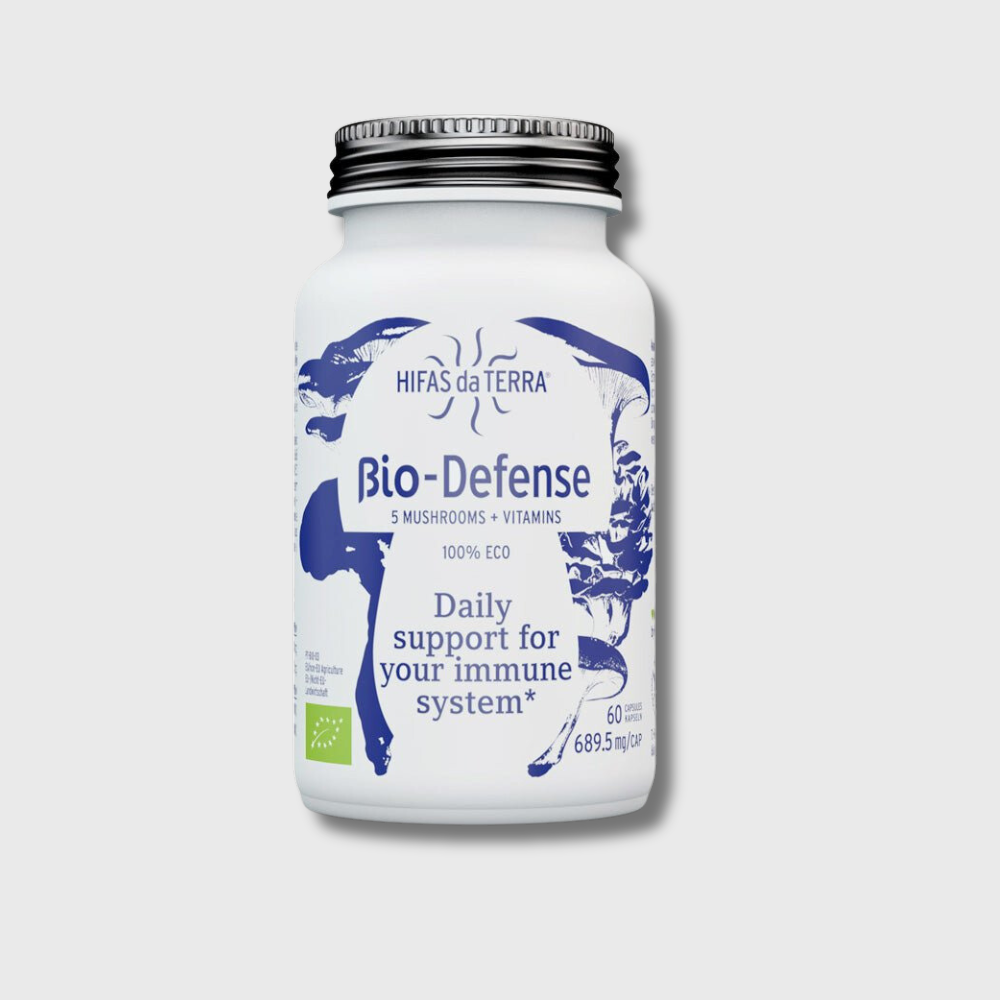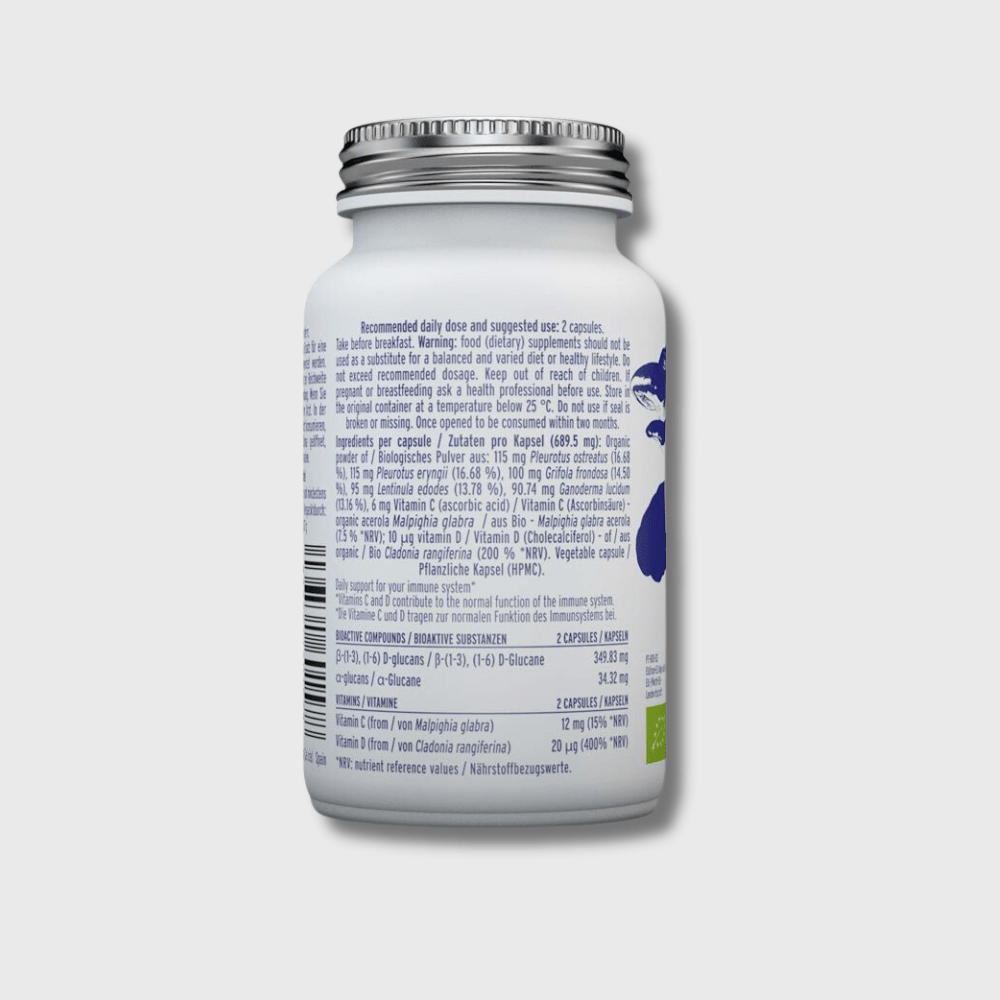 Bio Defense
Supplement Type: Mushrooms
Helps With: Immune System Support
Bio-Defense is an organic supplement that provides beta-glucans, prebiotics and vitamin C from acerola. Vitamin C contributes to the normal functioning of the immune system.
The new Bio-Defense includes clinically studied ingredients such as beta-glucans from five different immune supporting mushrooms and natural vitamins C and D.
Formulated with naturally occurring immunomodulators that improve immune system function.
Beta-glucans are indigestible fibres (cellulose) that help balance the intestinal microbiota and maintain immune health and wellbeing when combined with vitamin C.
Bioactive Ingredients: Reishi, Shiitake, and Maitake for their extensive scientific evidence of effectiveness for immune health. Oyster and King Oyster prebiotics that balance the gut microbiota. Natural vitamin C from Acerola and Natural vitamin D from Lichen.
Minimum treatment time: 60 days 
Warnings
If pregnant, breastfeeding, taking any kind of medication, or have a medical condition, consult a healthcare practitioner before using this product. 
 
Do not exceed the recommended dose, unless advised by your healthcare practitioner.  

Do not administer in case of allergy to mushrooms.
In children under 6 years of age there are children's formulas which can be dose adjusted according to the child's weight.
Store in a cool and dry place. Do not use if the safety strip is damaged.
Directions
Recommended daily dose: Two capsules - or according to medical prescription- in the morning