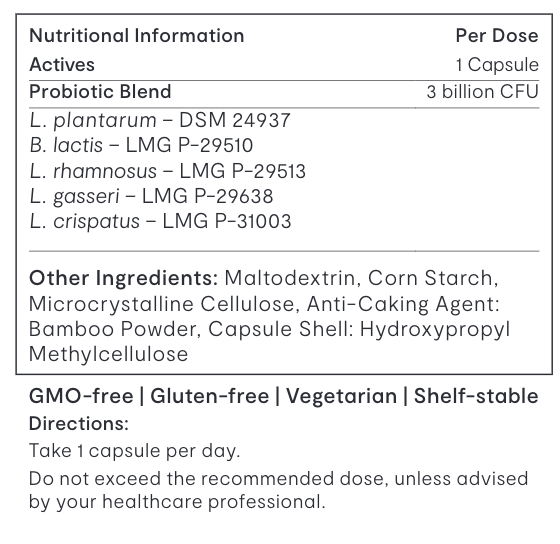 Bio.Me Femme V
Supplement Type: Probiotic
Helps With: Urinary Tract
Pack Size:
30 Vegetarian Capsules
A multi-species probiotic aimed at reducing bacterial vaginosis and its re-occurrence.
Bio. Me Femme V is the only available vaginal probiotic containing Lactobacillus crispatus on the market. This multi-species formula contains keystone Lactobacilli for optimal lactic acid production, pH, and pathobiont inhibition.
The probiotic has undergone human clinical trials which have shown colonisation in the vagina after oral ingestion, as well as a significantly reduced reoccurrence of bacterial vaginosis after antibiotic treatment.
Warnings
If pregnant, breastfeeding, taking any kind of medication, or have a medical condition, consult a healthcare practitioner before using this product.
Directions
Take 1 capsule per day.  Do not exceed the recommended dose, unless advised by your healthcare professional.