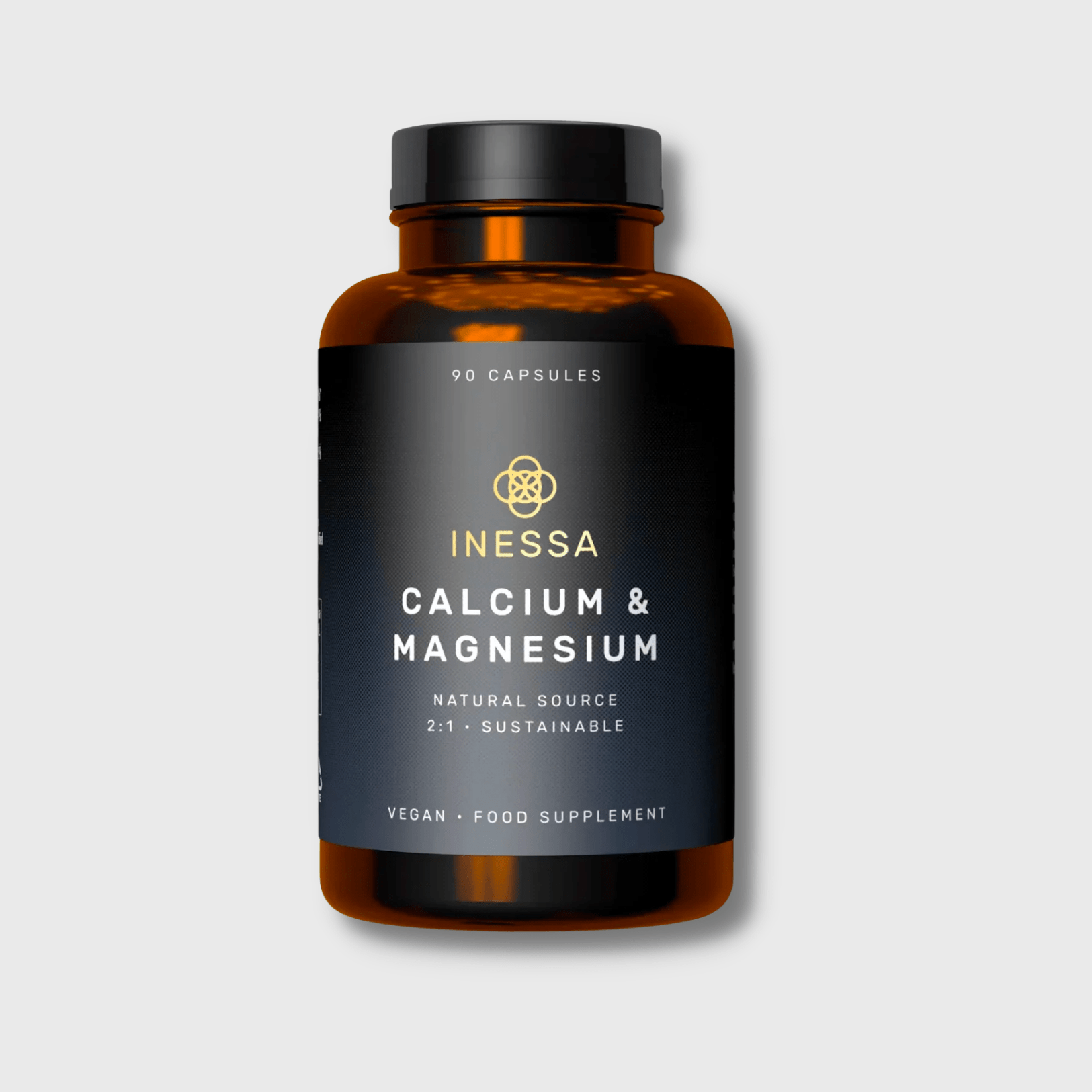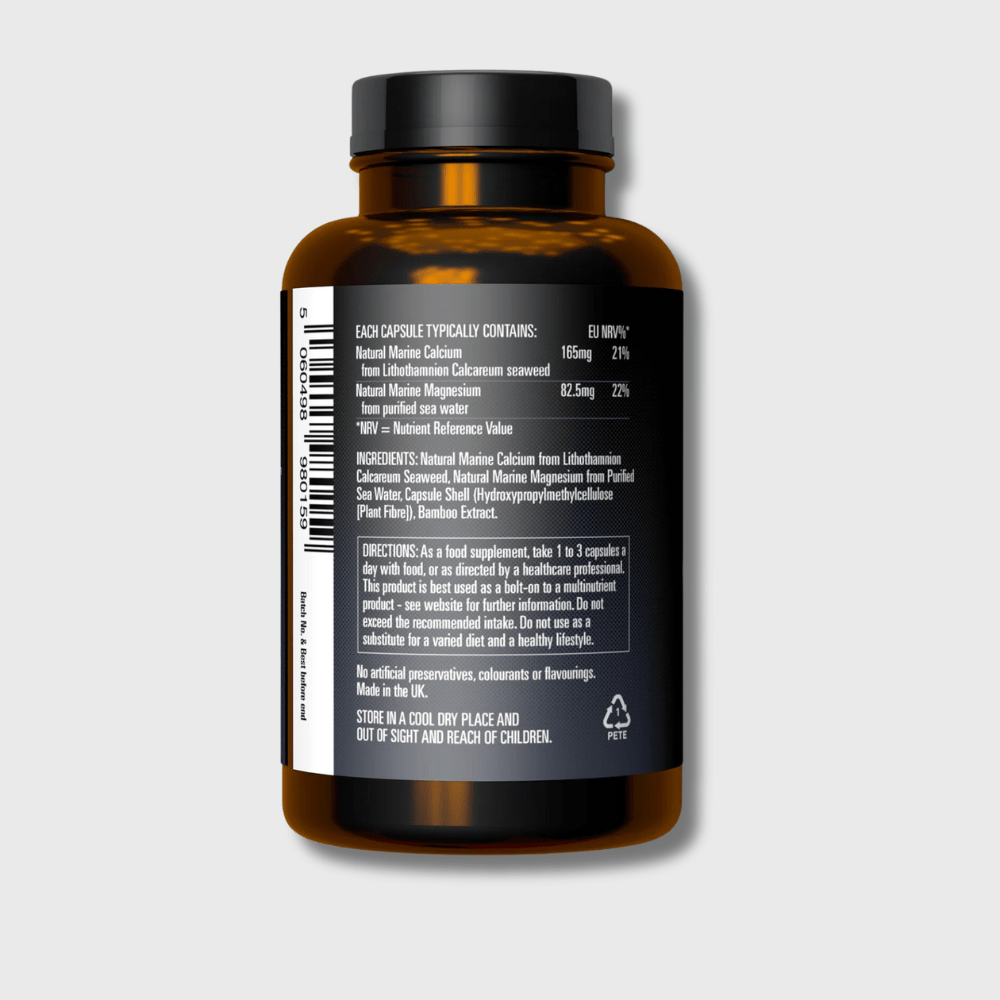 Calcium and Magnesium
Supplement Type: Calcium, Magnesium
Helps With: Bone & Muscle, Hair, Skin & Nails
Support your diet with this bioactive marine formula, designed to be taken alongside your daily multivitamin.
Struggling to get all the calcium and magnesium you need through food sources alone?
Supports vegan and dairy-free diets
The perfect partner to your daily multivitamin 
Plant-based calcium made entirely from seaweed
Natural magnesium made from purified seawater
Supports healthy bones, teeth and muscles
Helps reduce the loss of bone in post-menopausal women
Contributes to the reduction of tiredness and fatigue
Ethically sourced from pristine Atlantic waters
Purified without chemicals and tested for contaminants
Clinically relevant doses to fill nutritional gaps
Warnings: 
If pregnant, breastfeeding, taking any kind of medication, or have a medical condition, please consult a healthcare practitioner before using this product.
Do not exceed the recommended dose. 
Directions: 
Take one to three capsules per day with food, or as directed by a healthcare professional. Do not exceed the recommended intake. Food supplements should not be used as a substitute for a balanced diet and a healthy lifestyle