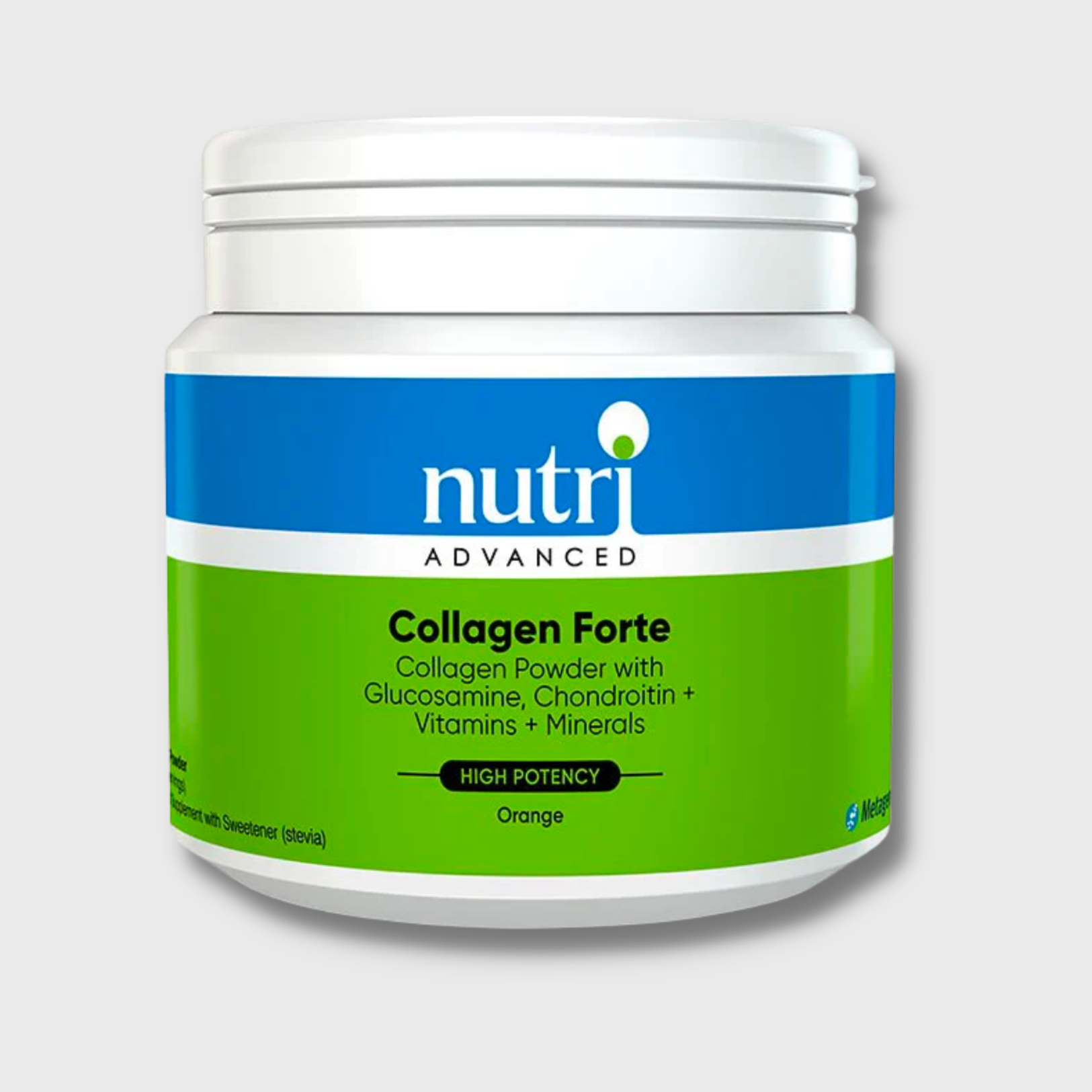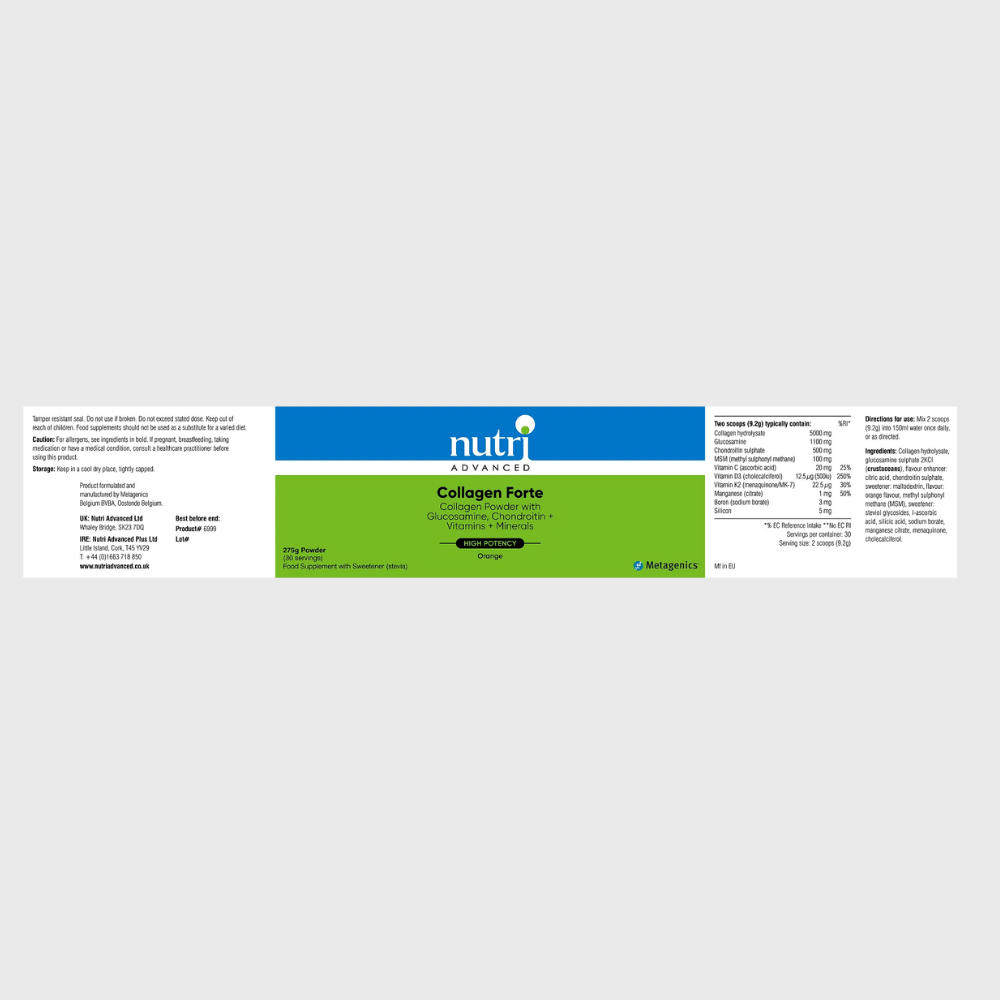 Collagen Forte
Helps With: Hair, Skin & Nails, Joint & Muscle Pain, Menopause, Perimenopause
Provides 5g collagen hydrolysate together with glucosamine, chondroitin and MSM for joint health, bone health and support for connective tissue.
Each serving provides 5000mg of highly bioavailable collagen hydrolysate.
Collagen is the principle structural and mechanical support for connective tissue, muscle and skin, and is important in joint and bone health.
Provides glucosamine sulphate and chondroitin sulphate.
Glucosamine is the basis for the formation of vital connective tissue substances such as proteoglycans and glycosaminoglycans (GAGs).
Chondroitin sulphate may support healthy joint matrix formation.
The formula contains MSM, a source of organic sulphur, needed for the formation of healthy connective tissue.
Contains silicon which is important to the architecture, solidity, resistance and elasticity of connective tissue such as cartilage.
Also features vitamin C which contributes to normal collagen formation which is essential for the normal functioning of bones, cartilage, blood vessels, skin, teeth and gums.
This formula also includes vitamin D, vitamin K2 and manganese, which all contribute to the maintenance of normal bones.
Manganese also supports the normal formation of connective tissue.
Contains 3mg of boron per serving, which studies show may support bone health.
Tasty orange flavour, it's easy to mix into still or sparkling water or juice.
Warnings

Collagen Forte is suitable for those who wish to focus on supporting the connective tissue within their bodies, particularly their joints and bones.

If pregnant, breastfeeding, taking any kind of medication, have a medical condition, please consult a healthcare practitioner before using this product.

Please do not exceed the recommended daily intake

Nutri Advanced supplements should not be used as a substitute for a varied diet and healthy lifestyle. Results may vary between individuals.


Directions
Mix two scoops (9.2g) into 150ml water or juice, once daily.