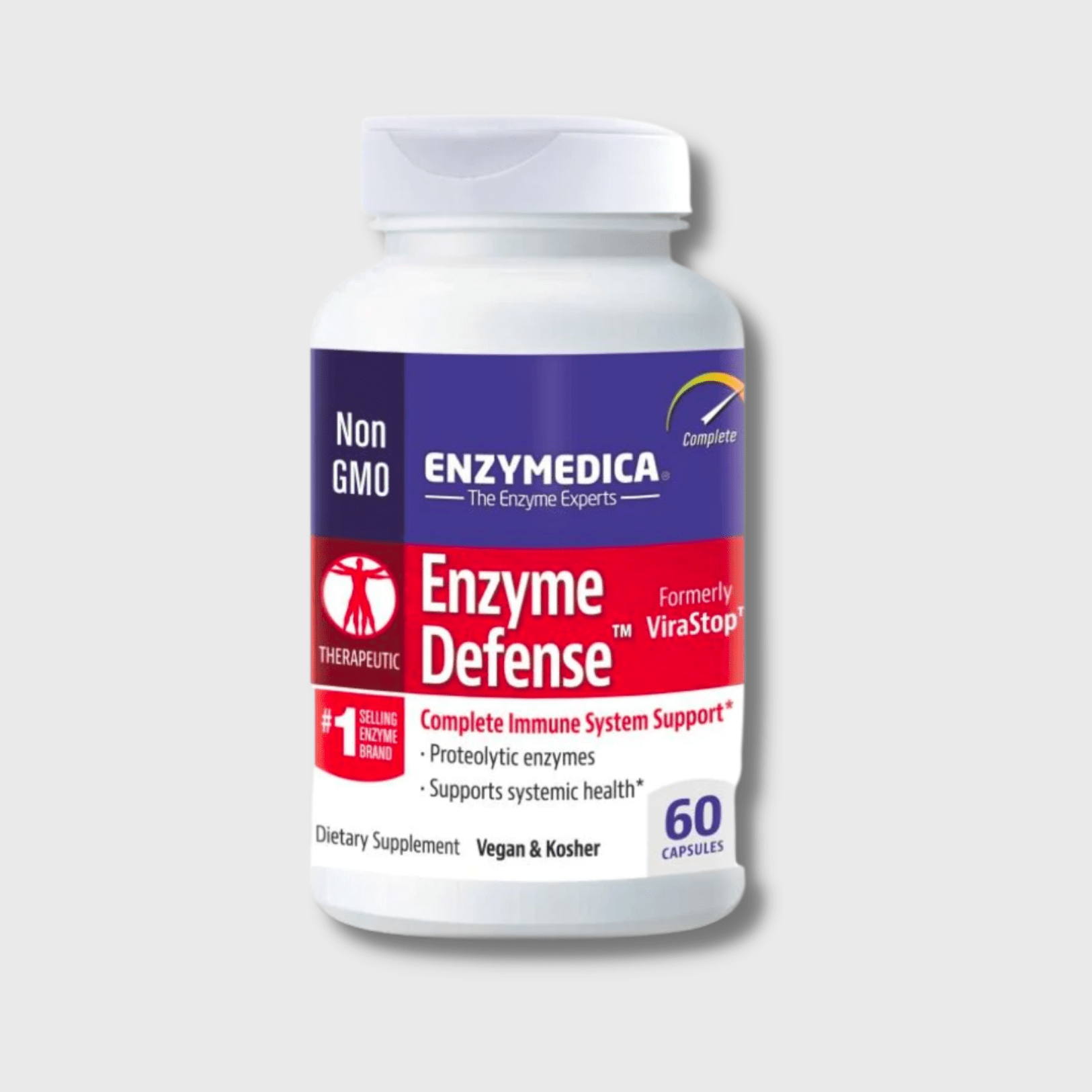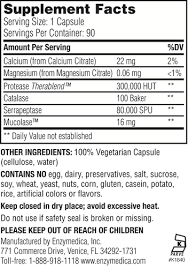 Enzyme Defense
Helps With: Immune System Support
Give your immune system a hand.
Nearly all environmental threats contain proteins that the immune system must identify and break down. Enzymes that break down protein (proteolytic) can support this immune process.* Enzyme Defense gives the immune system a much-needed boost while also supporting healthy circulation.
Supports healthy immune function and circulation
Helps remove unwanted proteins from the bloodstream
Provides support to help purify the body
Promotes breakdown of excess mucus
Warnings
If pregnant, breastfeeding, taking any kind of medication, or have a medical condition, consult a healthcare practitioner before using this product.

Do not exceed the recommended dose, unless advised by your healthcare practitioner.

Directions
Take 1 capsule twice daily on an empty stomach, 1 hour before or 2 hours after a meal. For more advanced support, Enzyme Defense™ Extra Strength may be helpful.