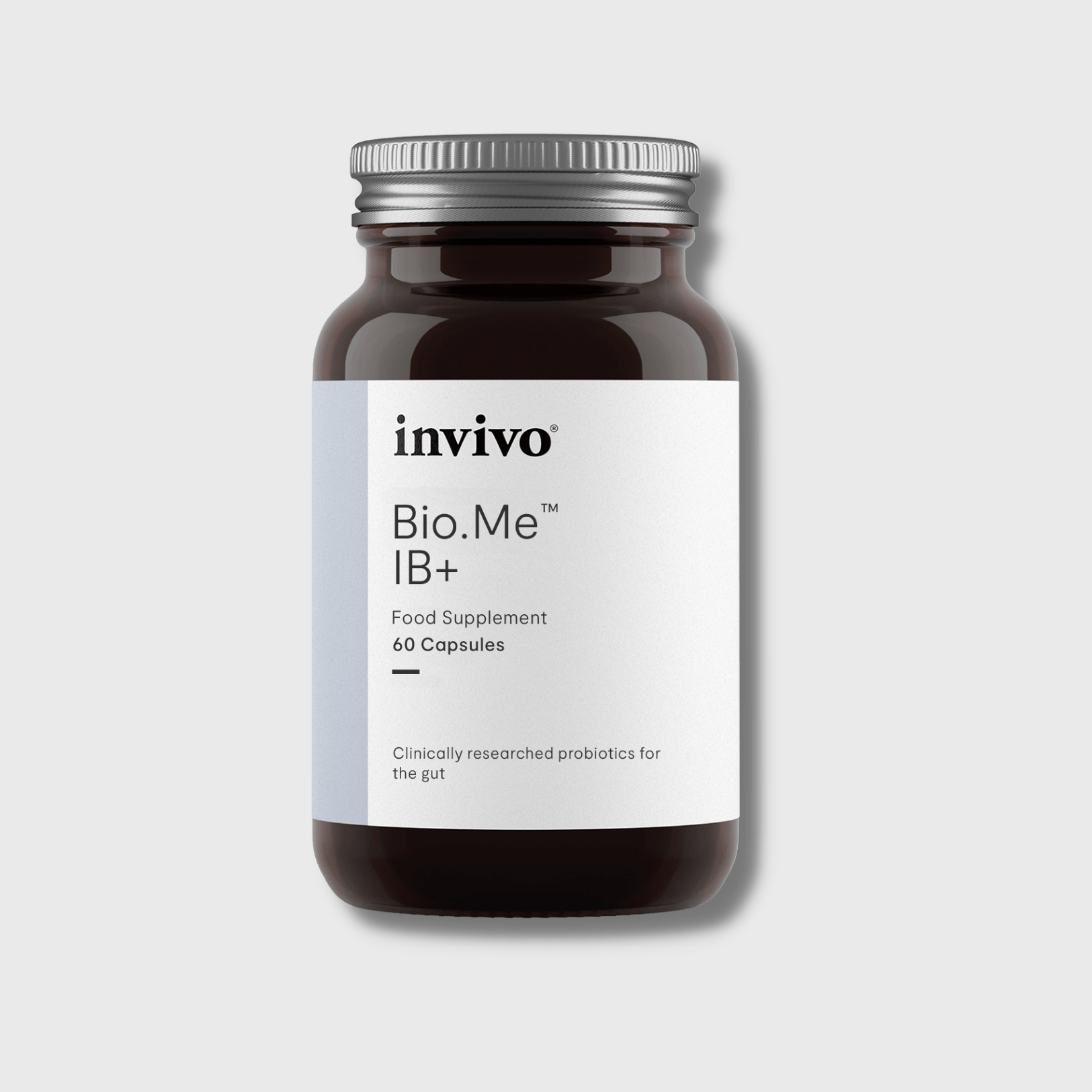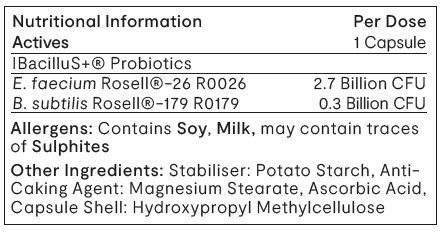 Bio. Me IB+
Supplement Type: Probiotic
Helps With: Gut Health, IBS
Bio.Me™ IB+ is a probiotic formulation to support gut health.  
The probiotic formulation contains the bacterial strains Enterococcus faecium Rosell®-26 (R0026) & Bacillus subtilis Rosell®-179 (R0179). This combination has been extensively studied in humans, appearing in over 140 clinical studies for its impact on gut health, especially in relation to irritable bowel disease (IBS), Inflammatory bowel disease (IBD), reflux, and SIBO.
Warnings: 
If pregnant, breastfeeding, taking any kind of medication, or have a medical condition, please consult a healthcare practitioner before using this product.
Do not exceed the recommended dose. 
Directions: 
Take 1 capsule containing 3 Billion CFU per day with or without food, or as directed by your healthcare practitioner.  Capsules can be swallowed whole or mixed in water for ease of dosing.