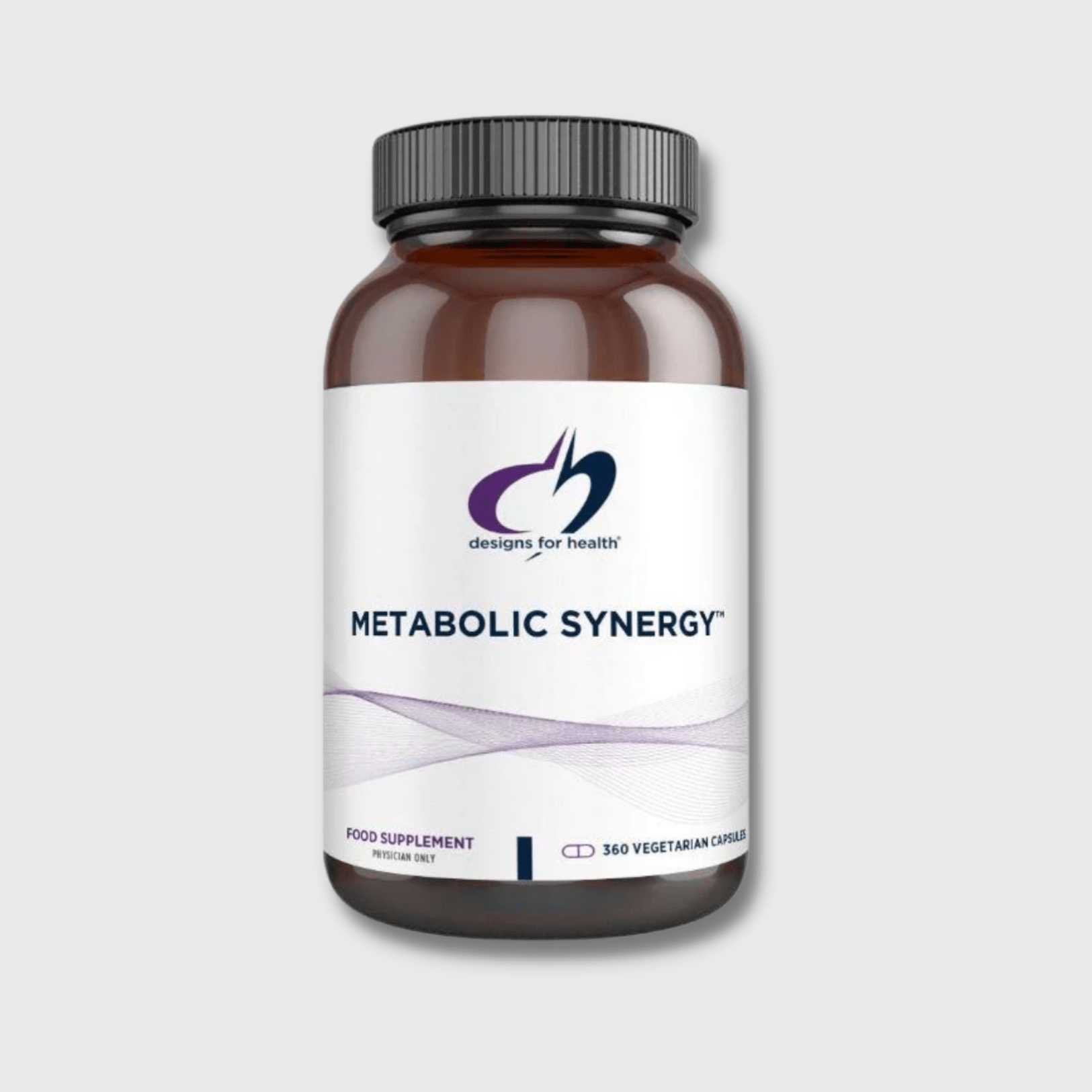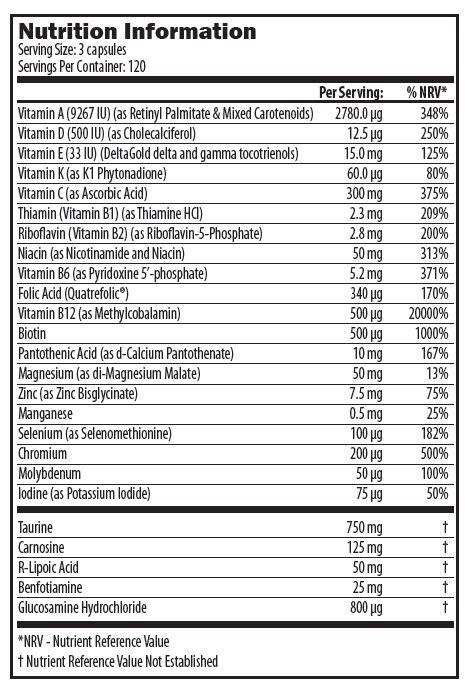 Metabolic Synergy
Supplement Type: Multivitamin
Helps With: Weight Management
Metabolic Synergy™ helps maintain healthy glucose and insulin metabolism while supporting the conversion of carbohydrates to be used for energy by providing nutrients for the tricarboxylic acid cycle (TCA).* The chromium, zinc, selenium, manganese, and molybdenum are provided as true chelates for maximum absorption and bioavailability.
This formula also contains optimal levels of R-lipoic acid, taurine, and carnosine to support healthy glucose metabolism.
Warnings
If pregnant, breastfeeding, taking any kind of medication, or have a medical condition, consult a healthcare practitioner before using this product.

Do not exceed the recommended dose, unless advised by your healthcare practitioner.
Directions
Take 6 capsules per day with a meal or as directed by your health-care practitioner (divided dosing recommended).