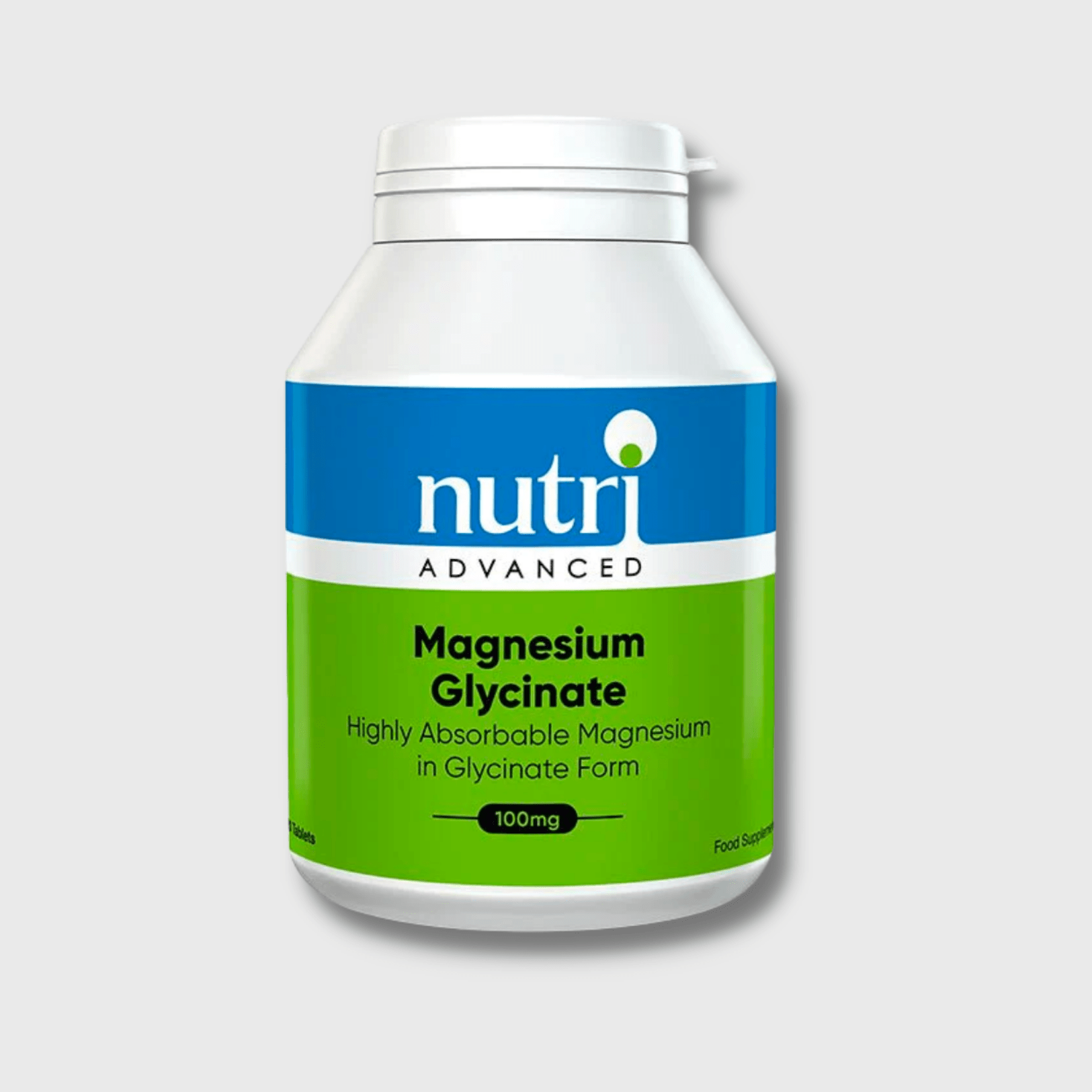 Magnesium Glycinate
Supplement Type: Magnesium
Helps With: Sleep & Relaxation, Mood Support
Main Ingredients: Magnesium Glycinate
Ingredient:
Magnesium glycinate
High strength magnesium glycinate provides 100mg magnesium in a highly absorbable form.
Magnesium as glycinate is a superior, highly absorbable form of magnesium that is able to deliver therapeutic amounts of magnesium effectively meaning you feel the benefits. Magnesium Glycinate is well tolerated especially by those with sensitive digestive systems meaning no upset stomachs sometimes experienced with other forms of magnesium. Each tablet provides 100mg magnesium so you can take as little or as much as you require.
 Magnesium contributes to:
the normal function of the nervous system and muscles
energy-yielding metabolism

reduction of tiredness and fatigue

electrolyte balance

normal protein synthesis

maintenance of normal bones and teeth
Magnesium can also help support natural sleep, helping to calm both the mind and body. It is involved in the production of calming neurotransmitters, helping to balance the effects of stress and anxiety, and acts as a brain and muscle relaxant. 
Suitable for anyone who wishes to take extra magnesium in high quality, gentle and effective form. It is often taken by those who experience muscle soreness after exercise or to help relieve muscle cramps.
Magnesium is also popular with anyone who struggles to sleep or relax at night.
Warnings
If pregnant, breastfeeding, taking any kind of medication, or have a medical condition, consult a healthcare practitioner before using this product.

Do not exceed the recommended dose, unless advised by your healthcare practitioner.
  Directions

Take 2 tablets, two or three times daily, with meals, or as directed by a healthcare practitioner.