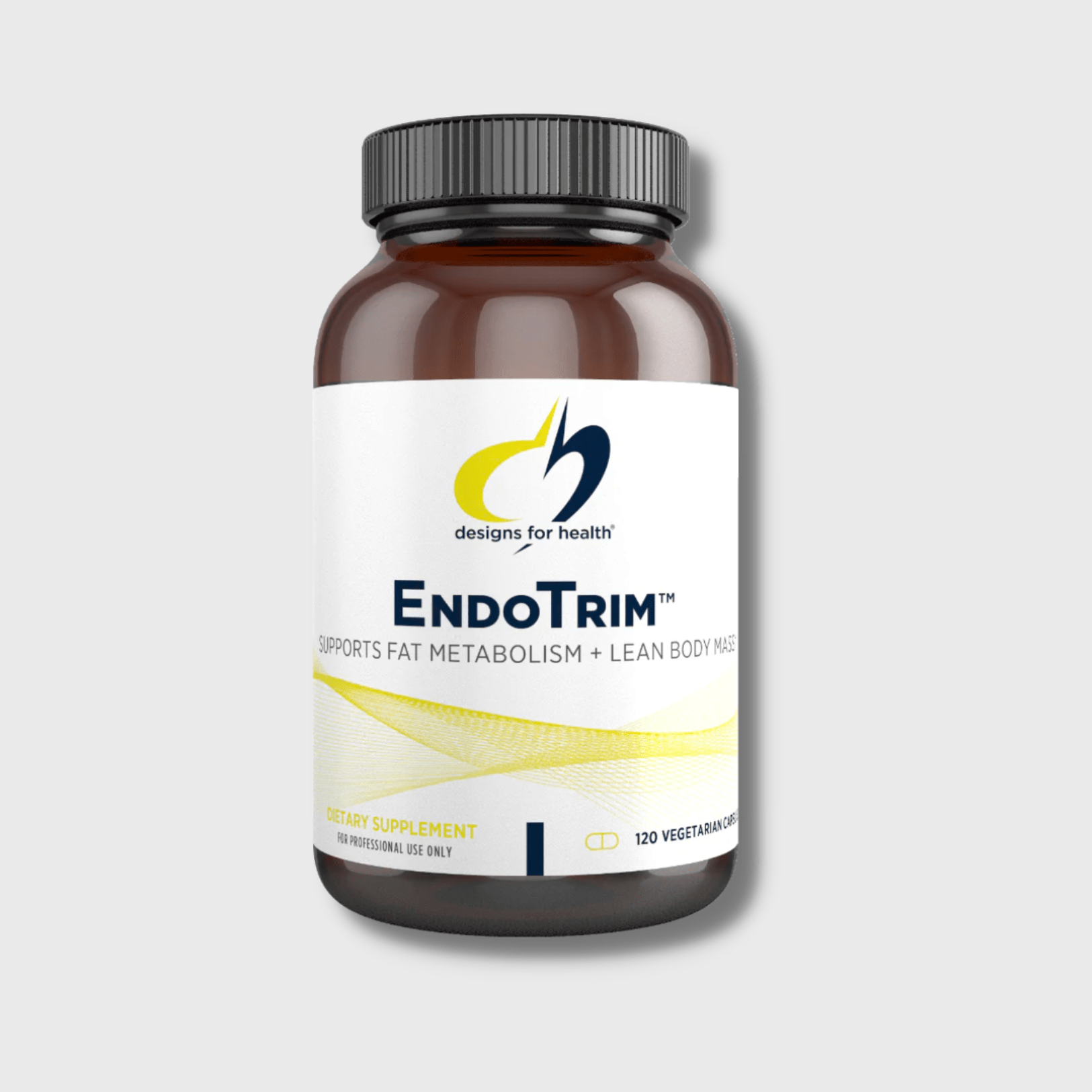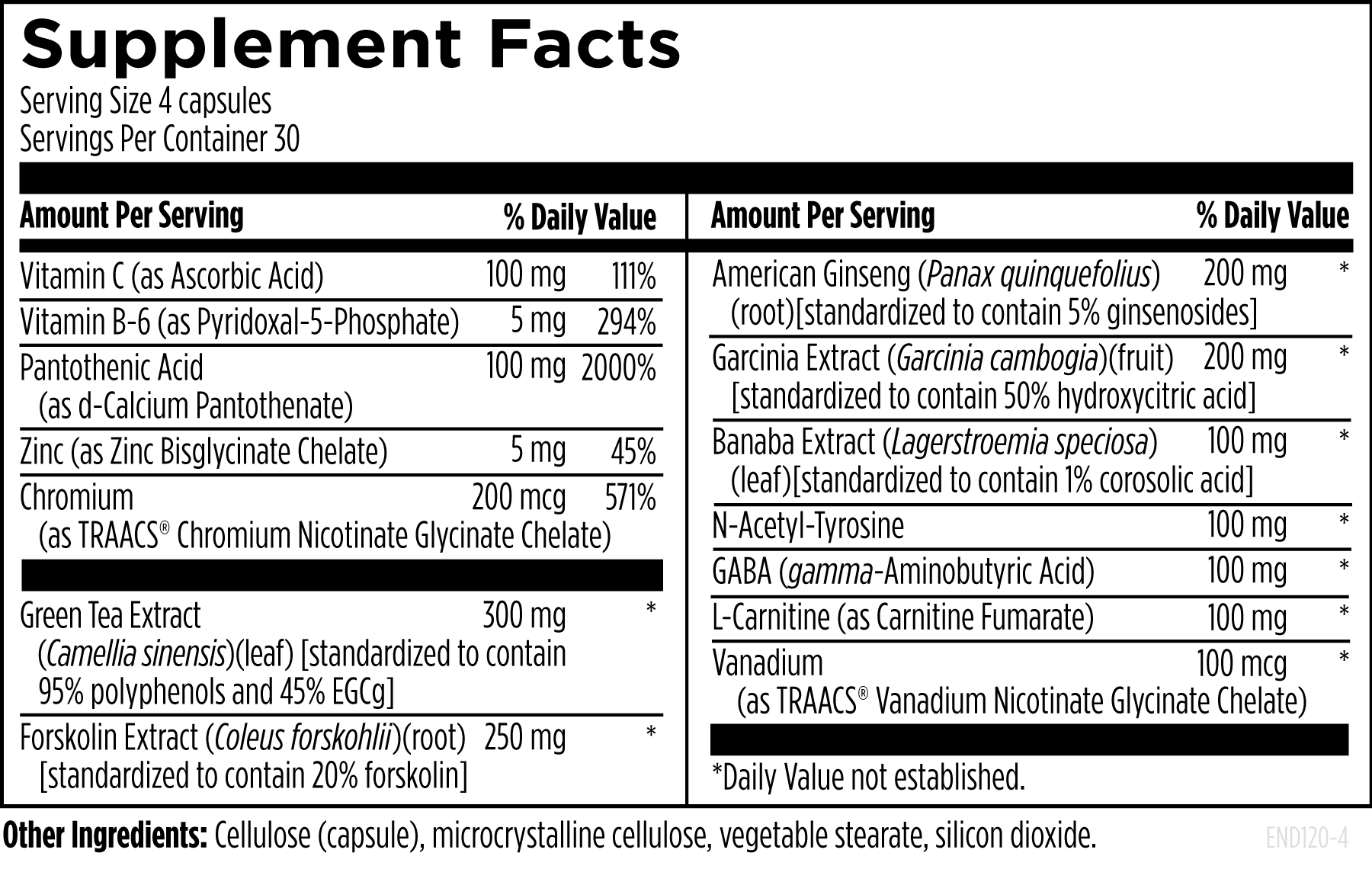 EndoTrim
Helps With: Weight Management
EndoTrim is for those who want to achieve and maintain lean body mass and boost a healthy metabolism. 
EndoTrim™ is a comprehensive endocrine-balancing formula that focuses on healthy insulin, leptin, and cortisol function to support normal fat metabolism and maintenance of lean body mass.

The addition of Coleus forskohlii, Garcinia cambogia, and epigallocatechin gallate (EGCg) may also help to maintain lean body mass and support basal metabolic rate. This unique array of nutrients and botanicals is also useful for promoting normal appetite and supporting normal blood glucose metabolism.
Warnings
If pregnant, breastfeeding, taking any kind of medication, or have a medical condition, consult a healthcare practitioner before using this product.
Directions

Take 4 capsules per day with meals or as directed by your healthcare practitioner. (Divided dosing recommended.)
Do not exceed the recommended dose, unless advised by your healthcare professional.