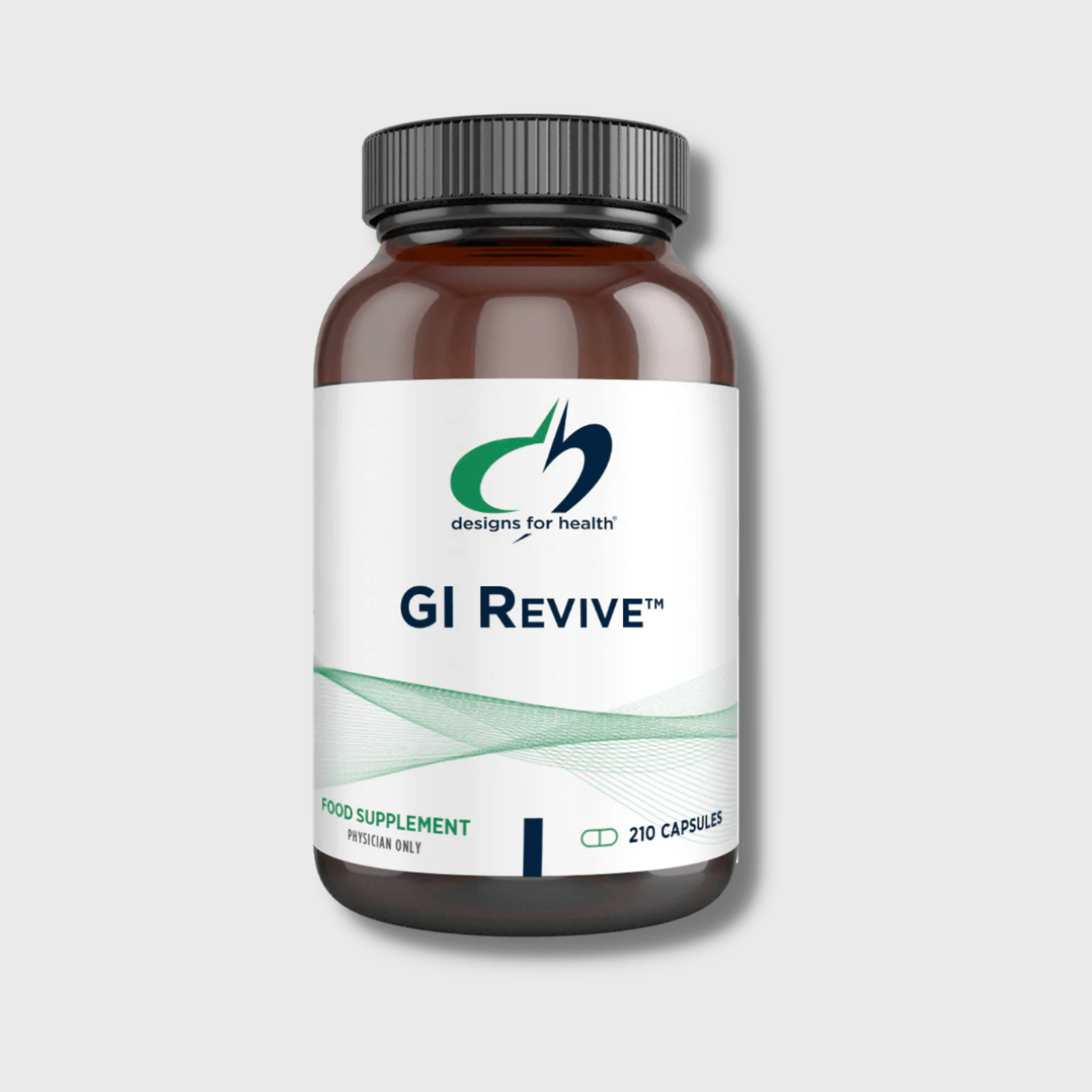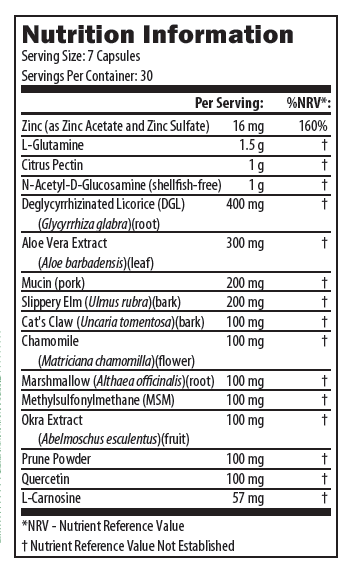 GI Revive
Helps With: Gut Health, Leaky Gut, Inflammation
GI Revive® offers comprehensive support for optimum gastrointestinal health and function.  
The lining of the gut must have proper permeability and integrity not only so it can absorb nutrients, but also to prevent toxins, allergens, and microbes from gaining access to the bloodstream. Maintaining gut health is the key to maintaining overall wellness.
Warnings:

If pregnant, breastfeeding, taking any kind of medication, or have a medical condition, consult a healthcare practitioner before using this product.

Do not exceed the recommended dose, unless advised by your healthcare practitioner.
Directions:
Take 7 capsules per day or as directed by your health-care practitioner.