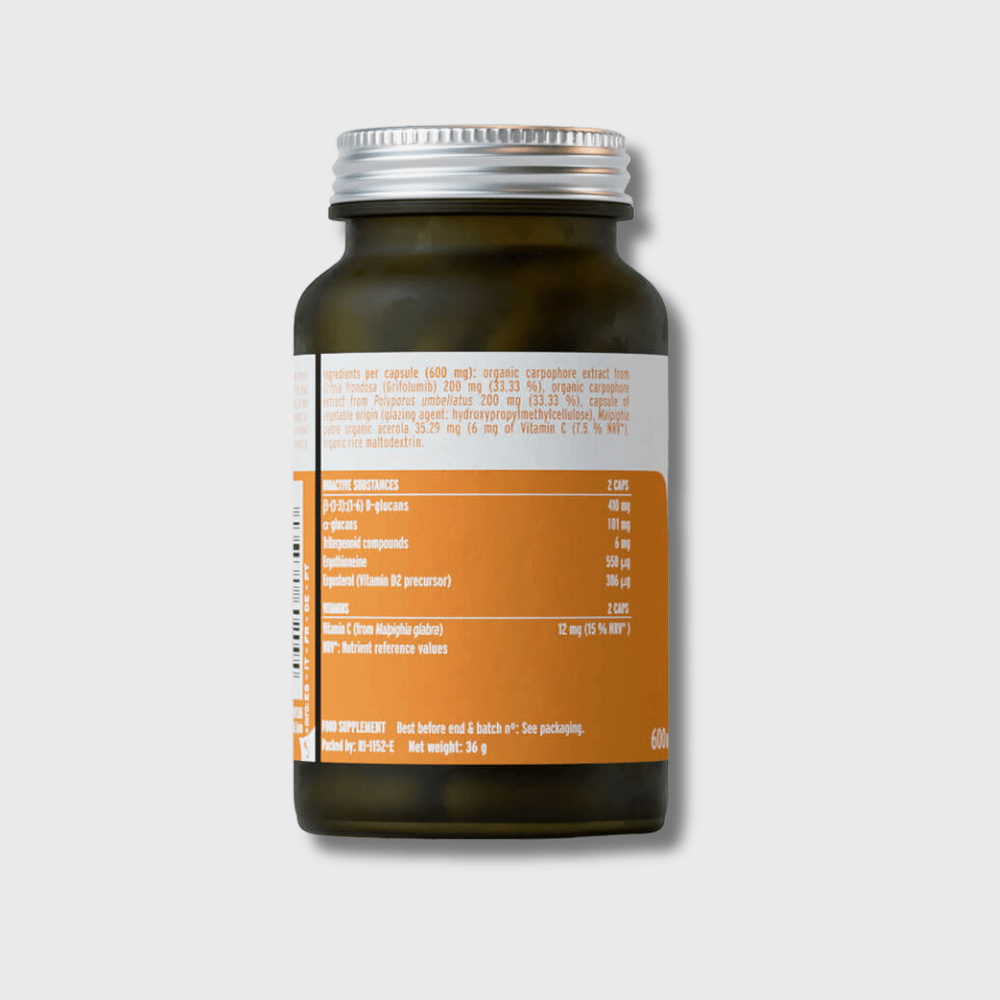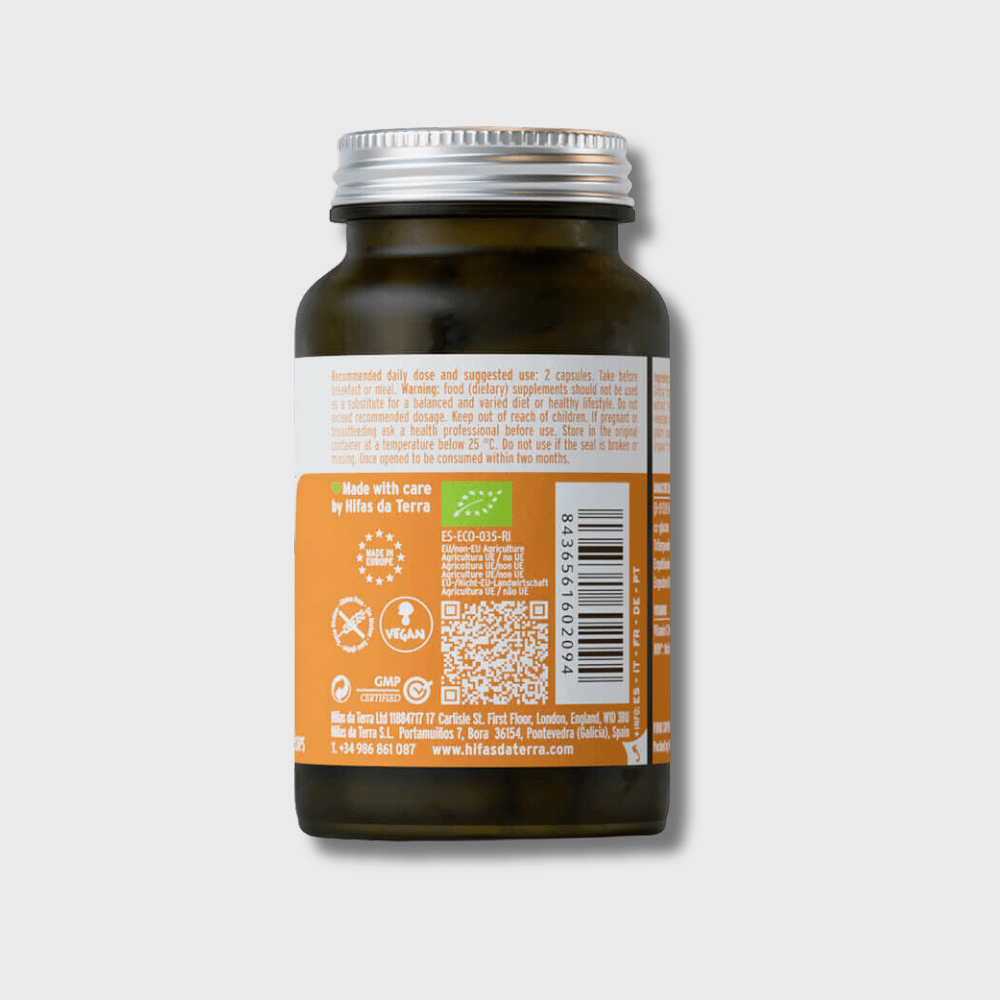 Hifas-Detox
Supplement Type: Mushrooms
Helps With: Gut Health, Detoxification
Natural detox supplement with organic extracts of Maitake and Polyporus to aid detoxification and natural drainage. 60 vegetable capsules.
HIFAS-Detox is the new easy-to-use supplement that simplifies the protocols in which the synergy of Maitake and Polyporus extracts is recommended for their action on the liver and lymphatic system. These mushrooms contain compounds that help eliminate fluids (ergosterol and ergone) and normalise transaminases.
Minimum treatment time: 60 days 
Ingredients: 60 capsules (600 mg). Each capsule contains 200 mg organic HdT extract of Maitake (Grifola frondosa T1178- Grifolumib®), 200 mg organic HdT extract of Polyporus (Polyporus umbellatus T1666) and 35.29 mg organic powder of acerola (Malpighia glabra).
Warnings
Consult with a physician prior to use if you are pregnant, nursing, taking medications or have a medical condition.
Do not use it in case of an allergy to mushrooms.

For children under 6 years of age, there are children's preparations whose dosage is adjusted according to the child's weight.

Store in a cool, dry place. Do not use if the safety strip is damaged.
Directions
Recommended daily dose: Two capsules before breakfast or lunch
Duration: Minimum 2 months