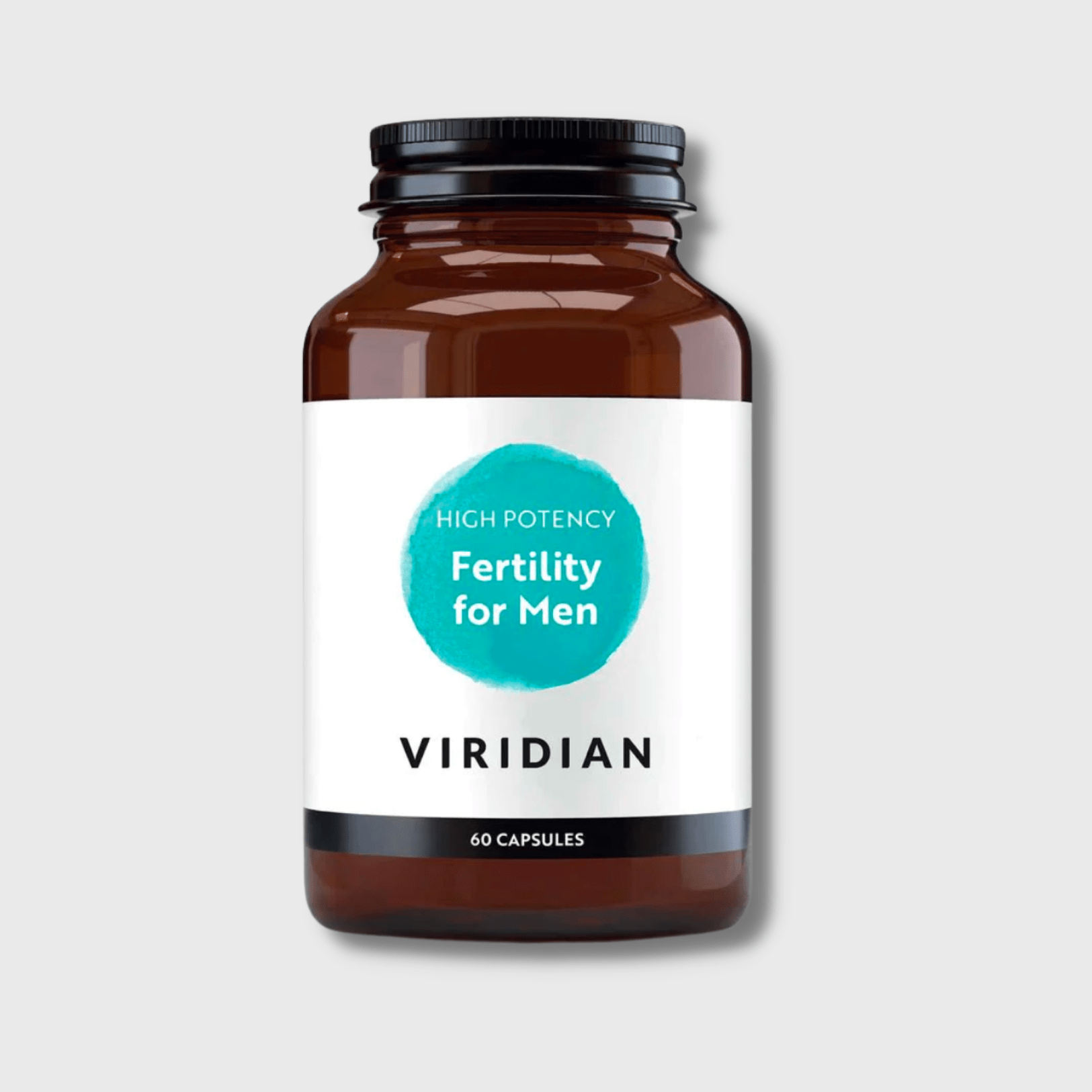 High Potency Fertility for Men
Supplement Type: Multivitamin
Helps With: Fertility
Suitable For: Men
Fertility for Men is a high potency, pro-conception formula, designed to maximise vital nutrients including zinc which contributes to normal fertility and reproduction. 100% active ingredients formulated by expert nutritionists.

This high potency formulation is specifically designed to maximise the vital nutrients required to optimise the potential for male reproductive fertility. Ideally, take at least 90 days ahead of planned conception.
Warnings

If pregnant, breastfeeding, taking any kind of medication, or have a medical condition, consult a healthcare practitioner before using this product.

Do not exceed the recommended dose, unless advised by your healthcare practitioner.
Store in a cool dry place, out of the sight and reach of children.

Not to be used during pregnancy or lactation unless recommended by a healthcare practitioner.
This is a food supplement, not to be used as a substitute for a varied diet and lifestyle.
Directions
As a food supplement take two capsules daily with food. Do not exceed stated dose unless recommended by your healthcare practitioner. Ideally take 90 days before planned conception.