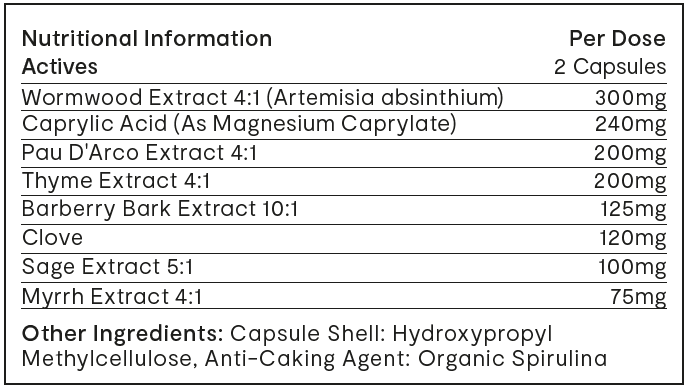 Bio.Clear Microbia
Supplement Type: Antimicrobial
Helps With: Gut Health, Dysbiosis
A botanical blend to support microbial balance in the multiple human microbiomes.
A botanical blend designed to be used in short-term plans to rebalance a dysbiotic microbiome in the multiple human microbiomes, as well as optimising the host's endogenous mechanisms of redressing microbial balance.
Warning

Do not use during pregnancy or while breast-feeding

If taking any kind of medication, or have a medical condition, consult a healthcare practitioner before using this product.

For short-term use only

Herxheimer reactions are short-term (a few days up to a few weeks) and may occur when the body detoxifies quickly.  They include headache, joint and muscle pain, body aches, sore throat, general malaise, sweating, chills and nausea.  If you experience any of these symptoms and they last more than a few days, speak with your healthcare professional.

Directions

Take 2 capsules daily.
Do not exceed the recommended dose, unless advised by your healthcare professional.