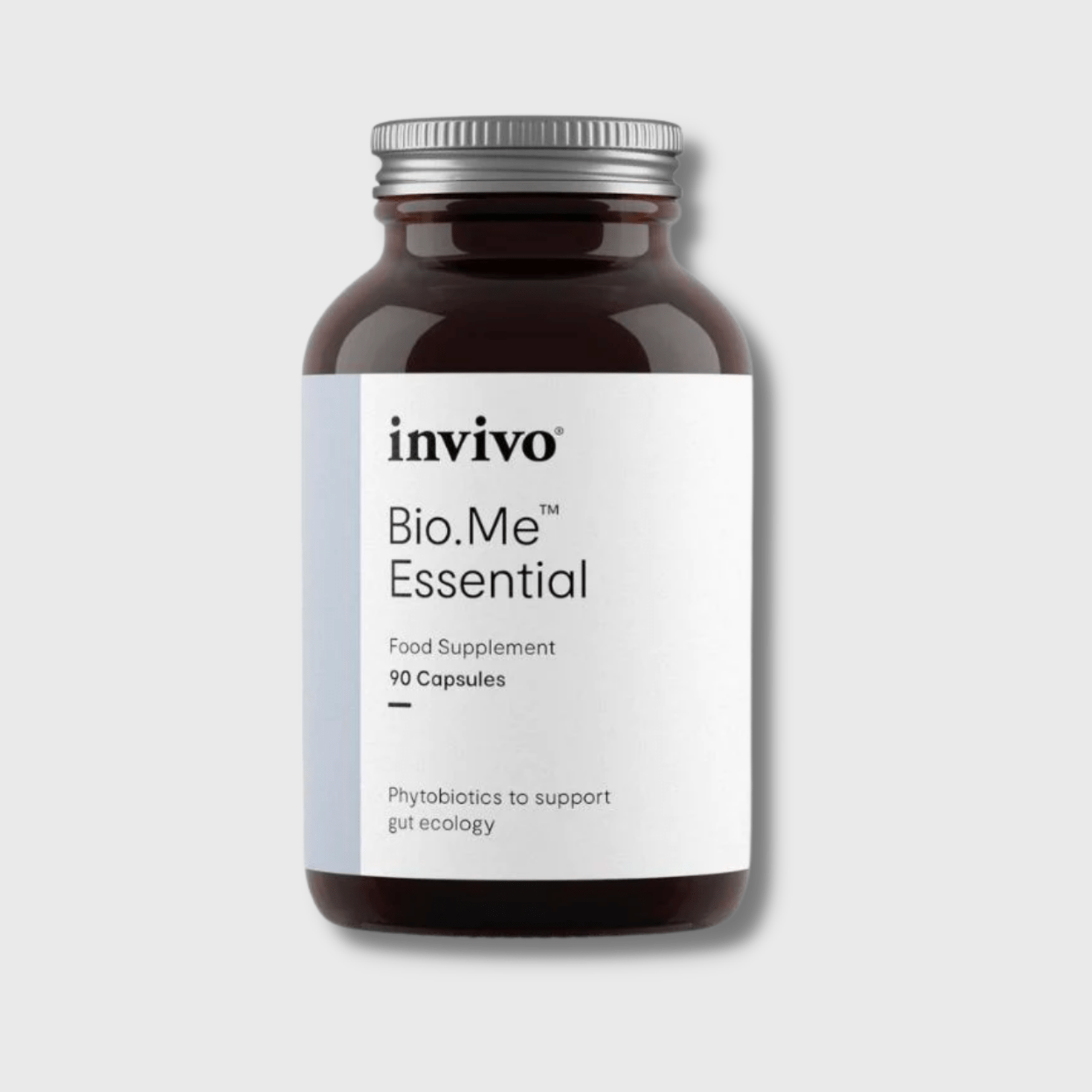 Bio.Me Essential
Supplement Type: Prebiotic
Helps With: Gut Health, IBS, Digestion
Phytobiotics to support gut ecology.
A foundational prebiotic formula for your body's multiple microbiomes.
Bio.Me Essential was created to support a healthy microbiota, gut barrier, reduce gut inflammation and support the innervation to the gastrointestinal tract. It also works on the gut-brain axis.
Bio.Me Essential contains multiple evidence-based polyphenol-rich ingredients, including citrus bioflavonoid extract, blackcurrant, grapeseed, cocoa, pomegranate and green tea to balance and optimise your microbiomes.
The addition of lemon balm, chamomile and withania supports the gut-nervous-system-axis and may help with gut symptoms associated with nervousness and anxiety.
Bio.Me Essential can also be used in synergy with other products in the Bio.Me range.
Warnings:

If pregnant, breastfeeding, taking any kind of medication, or have a medical condition, consult a healthcare practitioner before using this product.
N.B. caffeine content per dose (3 capsules) is 4 mg (approximately equivalent to 1/5 of a cup of green tea).
Directions
Take 3 capsules daily.
Suitable from 12 years
Do not exceed the recommended dose, unless advised by your healthcare professional.