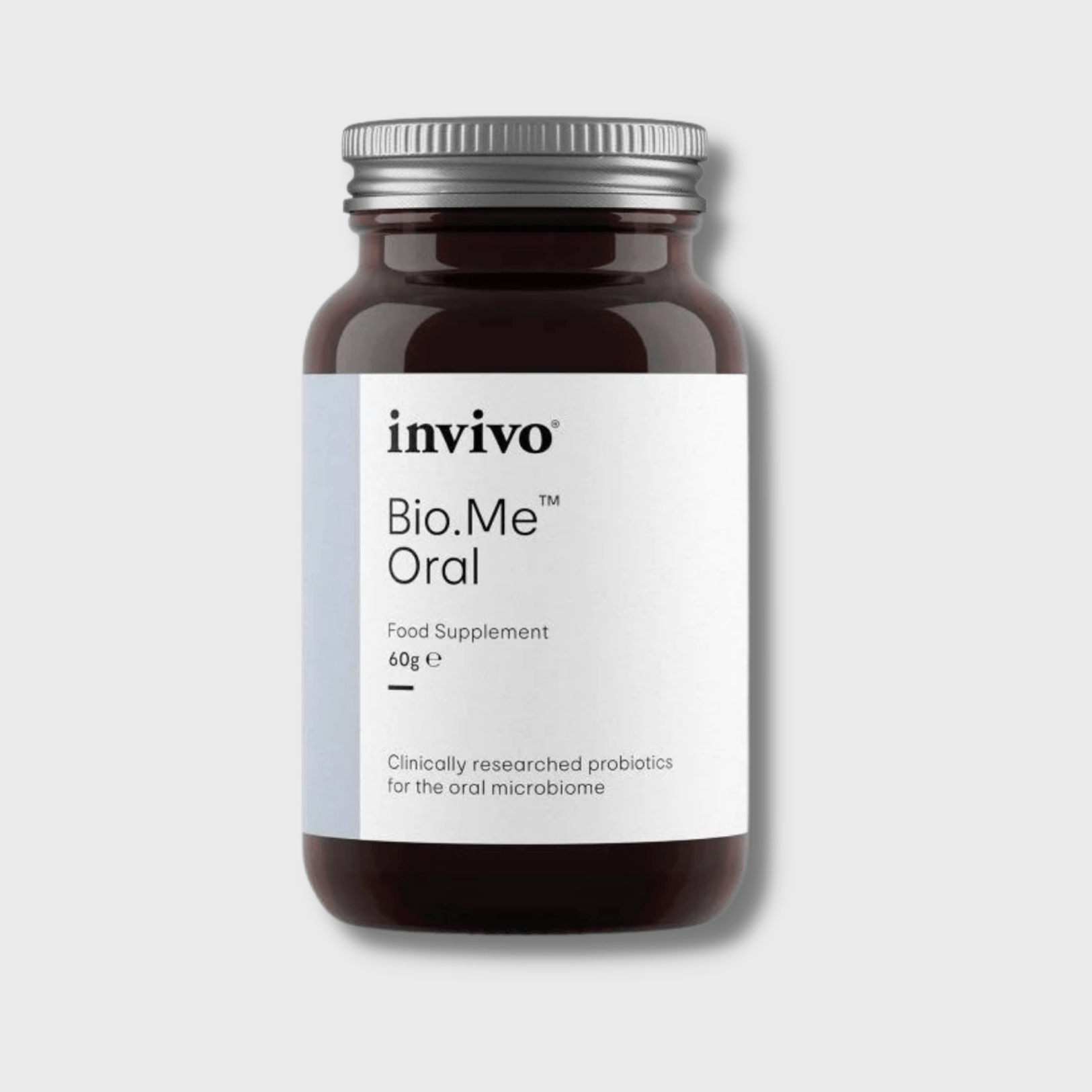 Bio.Me Oral
Supplement Type: Probiotic
Helps With: Gut Health, Digestion
Clinically researched live bacteria for the oral microbiome.
A multi-strain live bacteria formula (often referred to as probiotics), developed to be used as part of a daily oral health routine to support oral health and the oral microbiome.
Bio.Me Oral is formulated using PROBIOACT® technology. The PROBIOACT® Technology consists of product-specific protective and nutritional ingredients, which have been selected and extensively tested to keep the live bacteria (often referred to as probiotics) stable at room temperature, retain high cell counts during shelf life, protect against osmotic shock during rehydration and consumption, protect against stomach acid, bile and digestive enzymes in the GI-tract and optimise the metabolic activity at the right time and place.
Warning
When taking antibiotics, wait 2-3 hours before taking Bio. Me Oral.  
If pregnant, breastfeeding, taking any kind of medication, or have a medical condition, consult a healthcare practitioner before using this product.

Directions
Mix 1g (approx 0.5 tsp) into 50ml of water. Leave for 1 minute. Stir. Swish around the mouth for 20 seconds before swallowing or spitting out. Repeat morning and night for best results.
Do not exceed the recommended dose, unless advised by your healthcare professional.