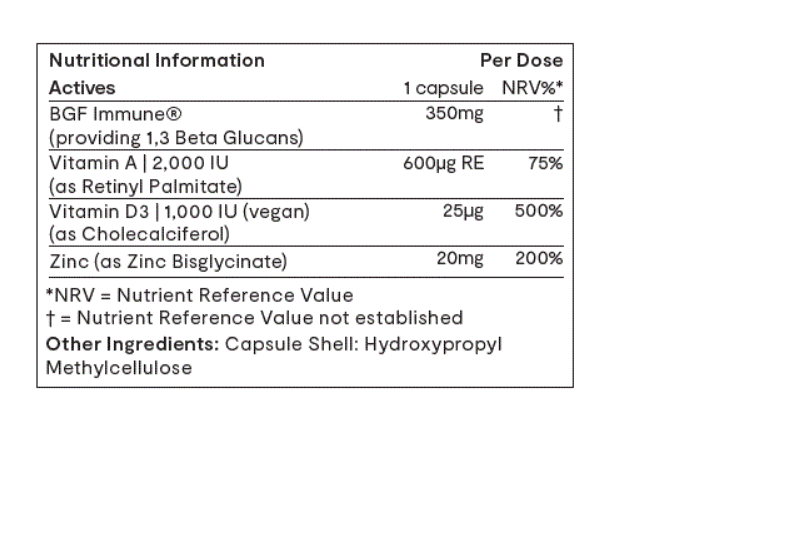 Bio.Revive Beta Immune
Supplement Type: Probiotic
Helps With: Immune System Support
Bio.Revive™ Beta Immune + can help in protecting the body from infection and supports the immune system.
Stress, food intolerances, chronic bacterial infections, auto-immune diseases, and chronic inflammation can all reduce the body's first line of defence.
Bio.Revive™ Beta Immune + contains the vitamins and minerals required to restore these defences.  It promotes the production of secretory immunoglobulin A (sIgA), an antibody that protects against sensitivities such as food intolerances, IBS, and gut permeability.  
Warnings
If pregnant, breastfeeding, taking any kind of medication, or have a medical condition, consult a healthcare practitioner before using this product.
Directions
Take 1 capsule daily.
Do not exceed the recommended dose, unless advised by your healthcare practitioner.