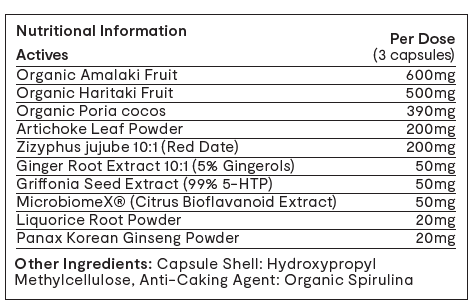 Bio.Revive Kinetic
Supplement Type: Probiotic
Helps With: Gut Health, IBS, Digestion
Bio. Revive Kinetic naturally supports the upper gastrointestinal tract and gut motility.
Small intestinal bacterial overgrowth (SIBO) can be due to a delay in gastric or small intestine emptying, which is exacerbated by infections, damage, or a slow migrating motor complex.

Reduced gut motility can also cause dyspepsia, reflux, and other upper digestive colic-like symptoms, along with constipation.
 Warnings
Contains 5-HTP and should not be used in patients currently being treated, or who have recently been treated with, an SSRI antidepressant and should be discontinued two weeks prior to having surgery.
Contains Liquorice – should not be used with any potassium-sparing diuretics, or for those with hypertension.  Long-term use of liquorice may reduce blood potassium levels.
Not suitable during pregnancy or lactation.
If taking any kind of medication, or have a medical condition, consult a healthcare practitioner before using this product.
Directions
Take 3 capsules daily. Do not exceed the recommended dose, unless advised by your healthcare practitioner.