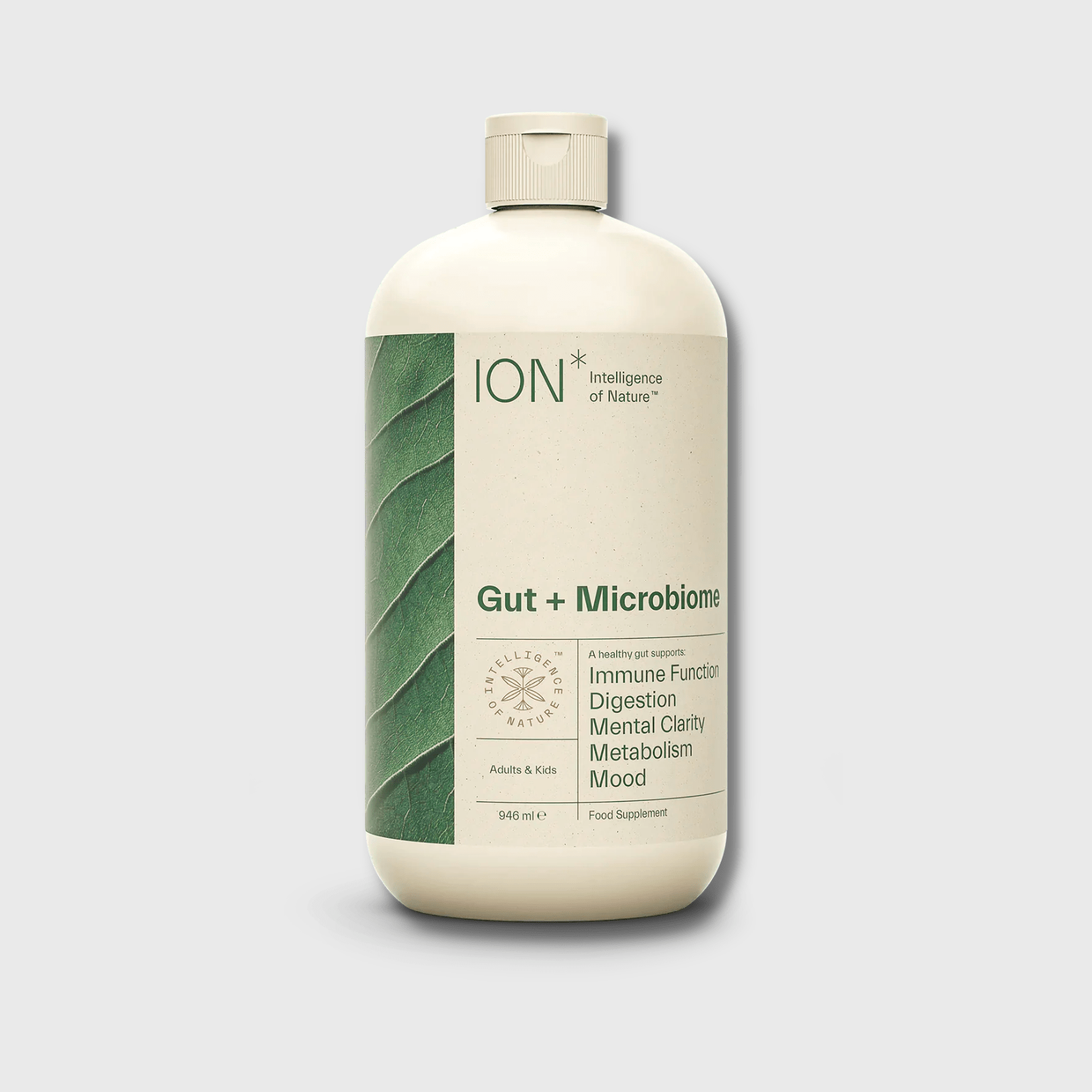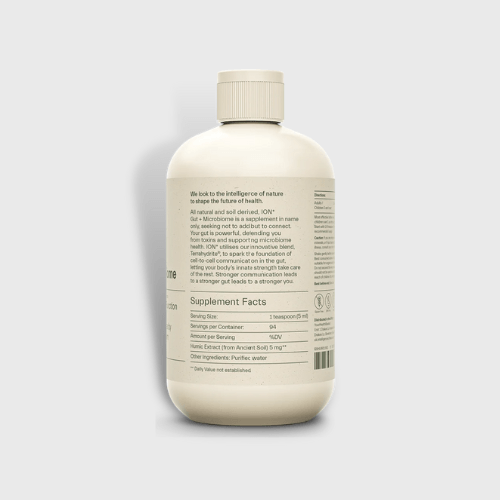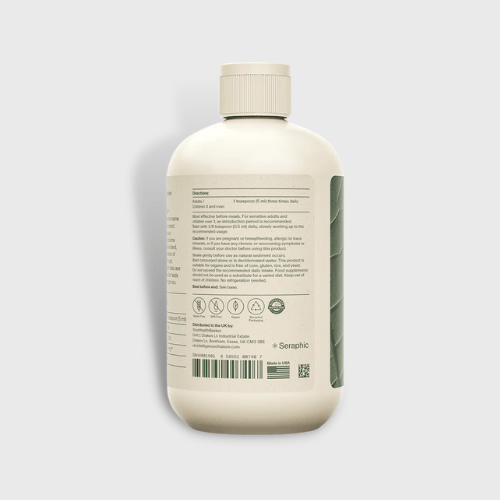 ION* Gut + Microbiome
Helps With: Gut Health, Dysbiosis, Digestion
Suitable For: Children, Adults
All natural and soil derived, ION* Gut + Microbiome goes beyond probiotics to empower your gut microbiome's natural ability to defend against environmental toxins and drive health.
Warnings
- Glyphosate Free
- Vegan
- BPA Free

If pregnant, breastfeeding, taking any kind of medication, or have a medical condition, consult a healthcare practitioner before using this product.

Do not exceed the recommended dose, unless advised by your healthcare practitioner.

Directions
Adults and Children 3 and Over:  We recommend 1 teaspoon of ION* Gut + Microbiome 3x/day.

Optimal support is achieved when taken 30 minutes prior to meals, but you can take it immediately before, with, or after a meal, (or on an empty stomach) and still receive benefit.
Sensitive Adult Usage:  Results can vary with initial ION* Gut + Microbiome usage, with many customers reporting rapid and profound early results. These results are not the direct effects of the supplement itself, but instead reflect the innate healing process that occurs in a body as the firewall system is optimally up and running. There is a subset of individuals, however, that can experience symptoms of tiredness, headache, bloating/increased gas, or bowel changes. If you feel you may be sensitive to the changes that can occur as your innate defenses and capacity for water/nutrient absorption are restored, we suggest a slower approach. Start with 1/8 teaspoon of ION* Gut + Microbiome daily, increasing usage slowly, as tolerated, to get to recommended label usage.