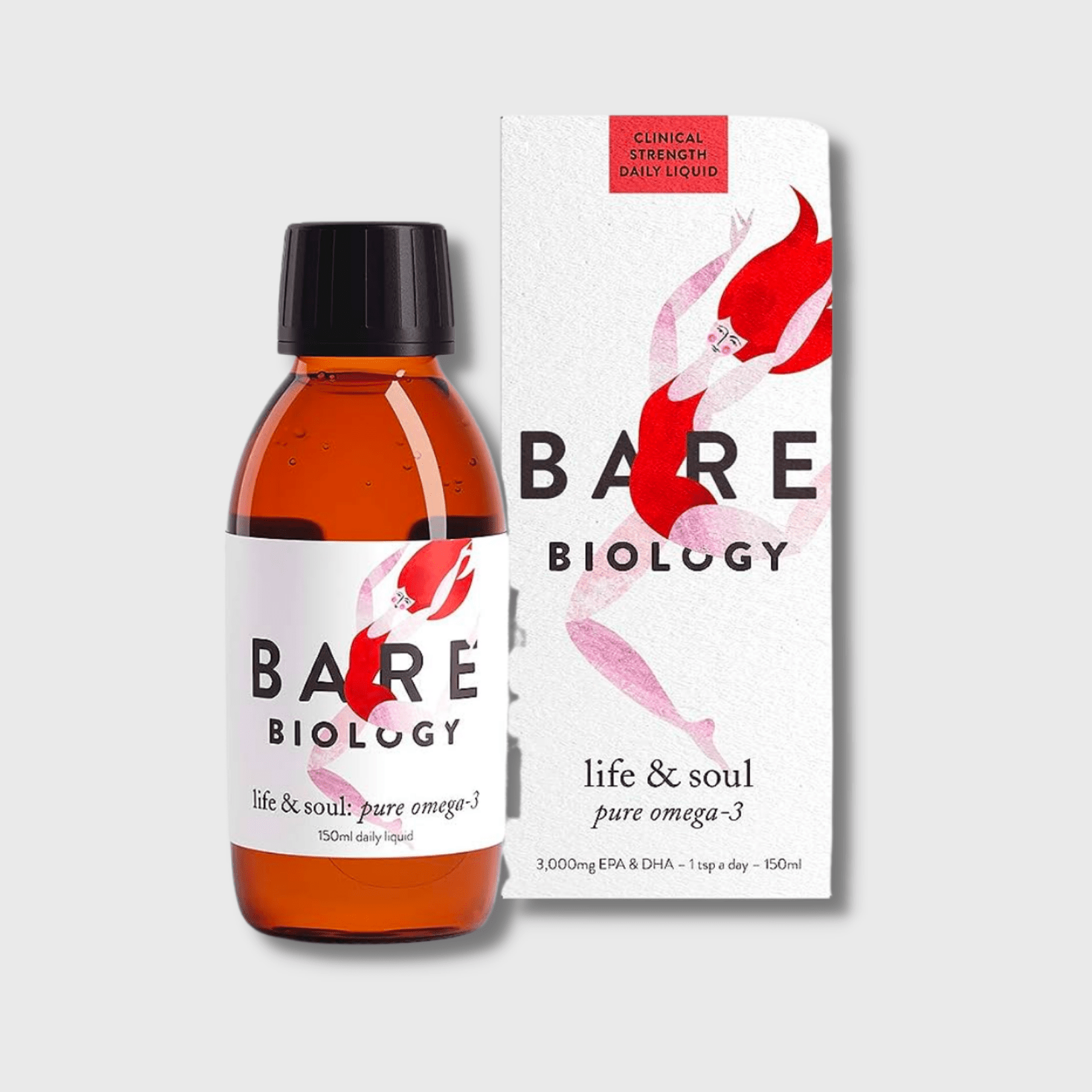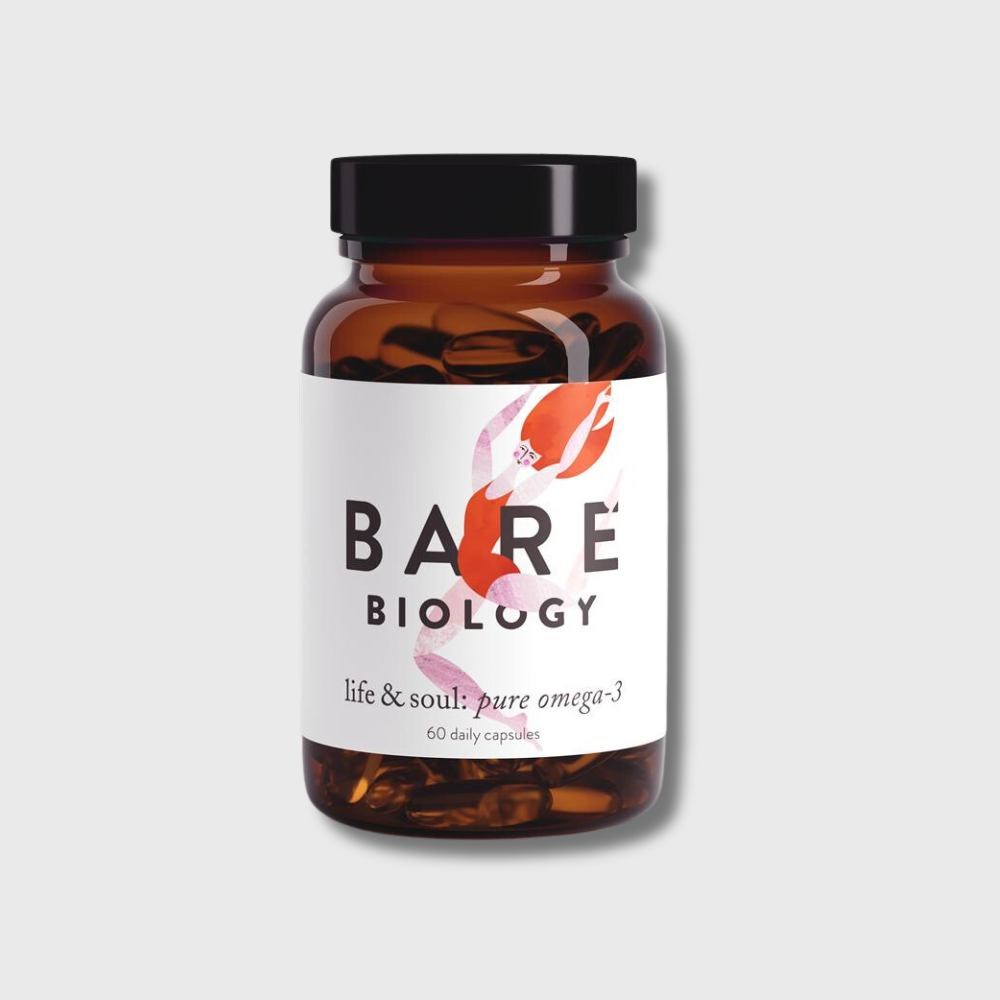 Life & Soul Pure Omega 3 Fish Oil
With 2,000mg of EPA and 1,000mg of DHA per teaspoon, the two most important types of omega-3, this liquid fish oil is the most powerful you'll find.
Supplement Type: Fish Oil
Helps With: Immune System Support, Brain & Memory, Heart & Circulation, Inflammation
Suitable For: Adults, Children
Main Ingredients: Omega 3 (EPA/DHA/DPA)
Full Ingredients: Pure fish oil (from certified sustainably sourced sardines, anchovies and mackerel), Natural Sicilian lemon oil, Antioxidant (mixed tocopherols). Nutritional content Per 5ml Total omega-3. - 3500mg, EPA - 2000mg DHA - 1000mg, Other omega-3s (incl. DPA)- 500mg.
Ingredient:
Omega 3 (EPA/DHA/DPA)
Cover all your needs with both key types of omega-3, EPA DHA, the equivalent of a whole tin of sardines. Easy to digest fish gelatin.
No added ingredients.Guaranteed freshness and purity.
With 860mg of EPA and 440mg of DHA, the two most important types of omega-3, these easy-to-swallow capsules are great for the whole family's well-being.All are made in the UK from sustainably sourced Norwegian fish oil, independently certified pure and fresh, and with environmentally conscious packaging.
Tips for taking:
It's best to take your capsules with meals to help your body absorb them, and it can help you get into the habit of taking omega-3.
Taking both together is the easiest way not to forget, but you can spread them across the day.
We don't recommend breaking the capsules open to give to children as it's a bit fiddly and you'll waste some of the oil. A better option might be Life Soul liquid or Action Heroes for kids.
Warnings
If pregnant, breastfeeding, taking any kind of medication, or have a medical condition, consult a healthcare practitioner before using this product.

Do not exceed the recommended dose, unless advised by your healthcare practitioner.
Directions
Take 2 capsules a day, with meals, or as directed by your healthcare practitioner. 20 calories per dose