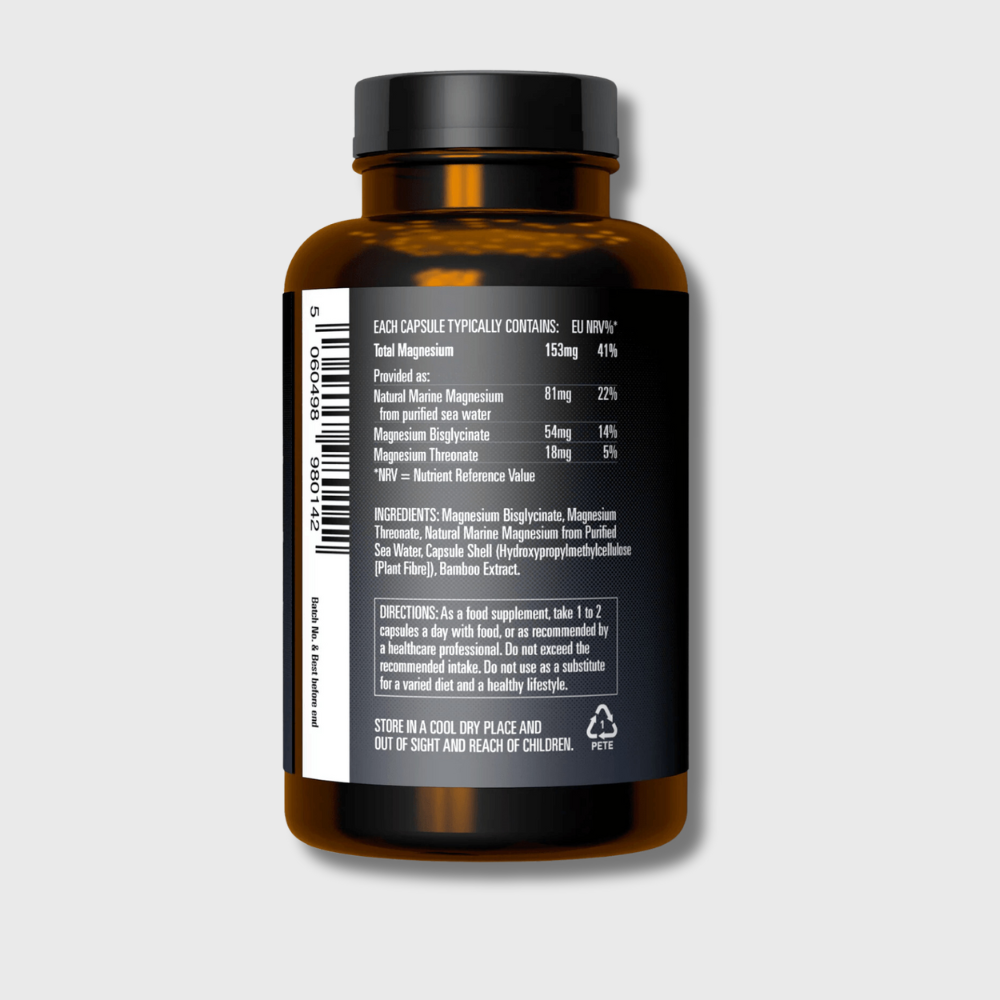 Magnesium
Supplement Type: Magnesium
Helps With: Sleep & Relaxation, Mood Support, Anxiety
Support your body with three types of magnesium, all selected for their superior bioavailability.


From supporting a good night's sleep to promoting healthy bones
Magnesium plays a key role in over 300 enzymatic reactions in your body - yet many of us just aren't getting enough.

But while this magical mineral is a true essential, not all supplements are the same. Our unique formula contains three different types of natural magnesium, blended together to create one uniquely powerful formula.
Promotes restful sleep
Optimises energy levels
Contributes to healthy bones, teeth and muscles
Soothes and supports your mood
Three superior types of magnesium for better absorption
Contains marine magnesium made from purified seawater
Clinically relevant dose
Vegan-friendly and allergen free
Free from artificial additives
Warnings: 
If pregnant, breastfeeding, taking any kind of medication, or have a medical condition, please consult a healthcare practitioner before using this product.
Do not exceed the recommended dose. 
Directions: 
Take one to three capsules per day with food and a glass of water, or as directed by a healthcare professional. If you have not taken magnesium before or have a sensitive gut, we recommend starting with just one capsule per day. Do not exceed the recommended intake. Do not use as a substitute for a varied diet and a healthy lifestyle