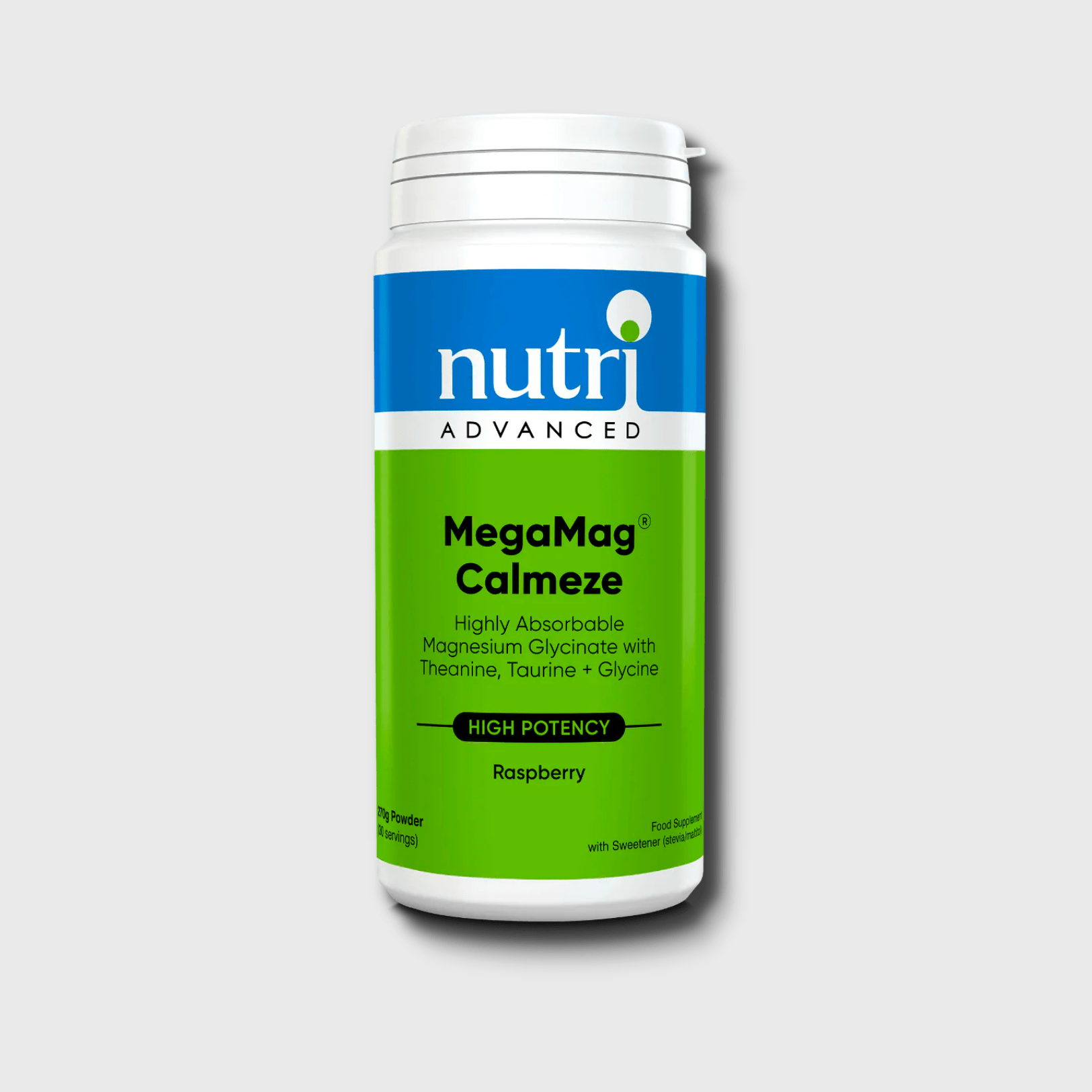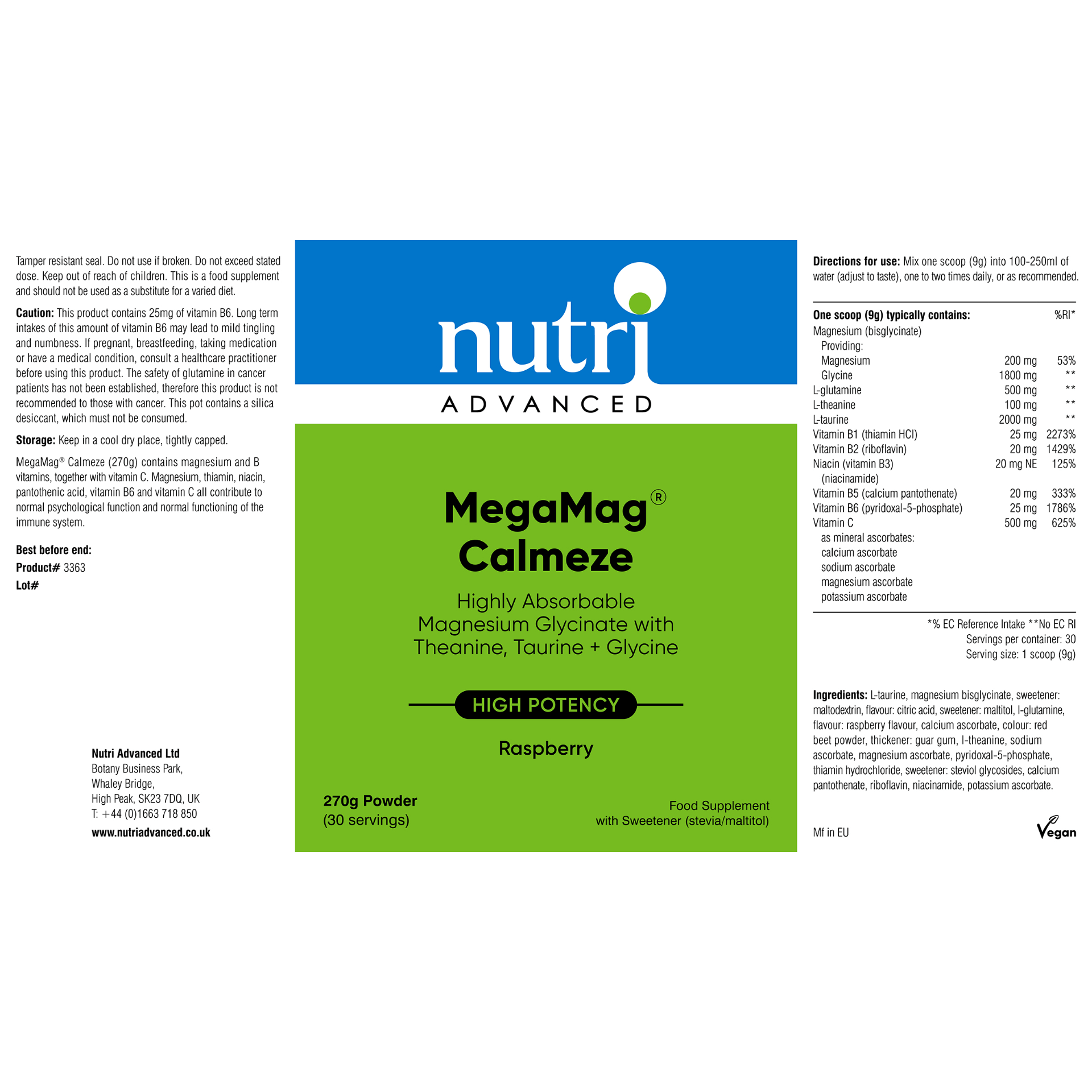 MegaMag® Calmeze Magnesium Powder
Supplement Type: Magnesium
Helps With: Anxiety, Sleep & Relaxation
Suitable For: Women
Fast-acting magnesium based powder to support the nervous system and help balance the effects of stress and anxiety.
200mg of easily absorbed magnesium (magnesium glycinate) per serving to ensure efficacy.
Glycinate form of magnesium which is gentle on digestion unlike other forms of magnesium such as citrate or oxide.
Magnesium is essential for the normal functioning of the nervous system and normal psychological function.
500mg of vitamin C to support normal function of the nervous system, psychological function and reduce tiredness and fatigue.
Powdered formula which allows therapeutic amounts of ingredients - difficult to achieve in tablets or capsules.
Vitamins B1, B2, B3, B5 and B6 in higher quantities than the NRV (Nutrient Reference Values) to support the nervous system, mental performance and the reduction of tiredness and fatigue.
Provides 3 key amino acids - 2000mg of L-Taurine, 100mg of L-Theanine and 500mg of L-Glutamine.
Available in tasty orange, raspberry and chamomile flavours that mix easily into water or juice to make a refreshing, easily-digested drink.
Warnings

Suitable for those looking for a natural way to support the body in managing stress and anxiety.
The safety of glutamine in cancer patients has not been established, therefore this product is not recommended to those with cancer. (Please note we are in the process of updating the product labels with this caution but it may be some time before it filters through to appearing on the product pots).
If pregnant, breastfeeding, taking any kind of medication, or have a medical condition, consult a healthcare practitioner before using this product.

Do not exceed the recommended dose, unless advised by your healthcare practitioner.ondition.

Directions
Mix 1 scoop into 100-250ml water (adjust to taste) and stir or shake, once daily.