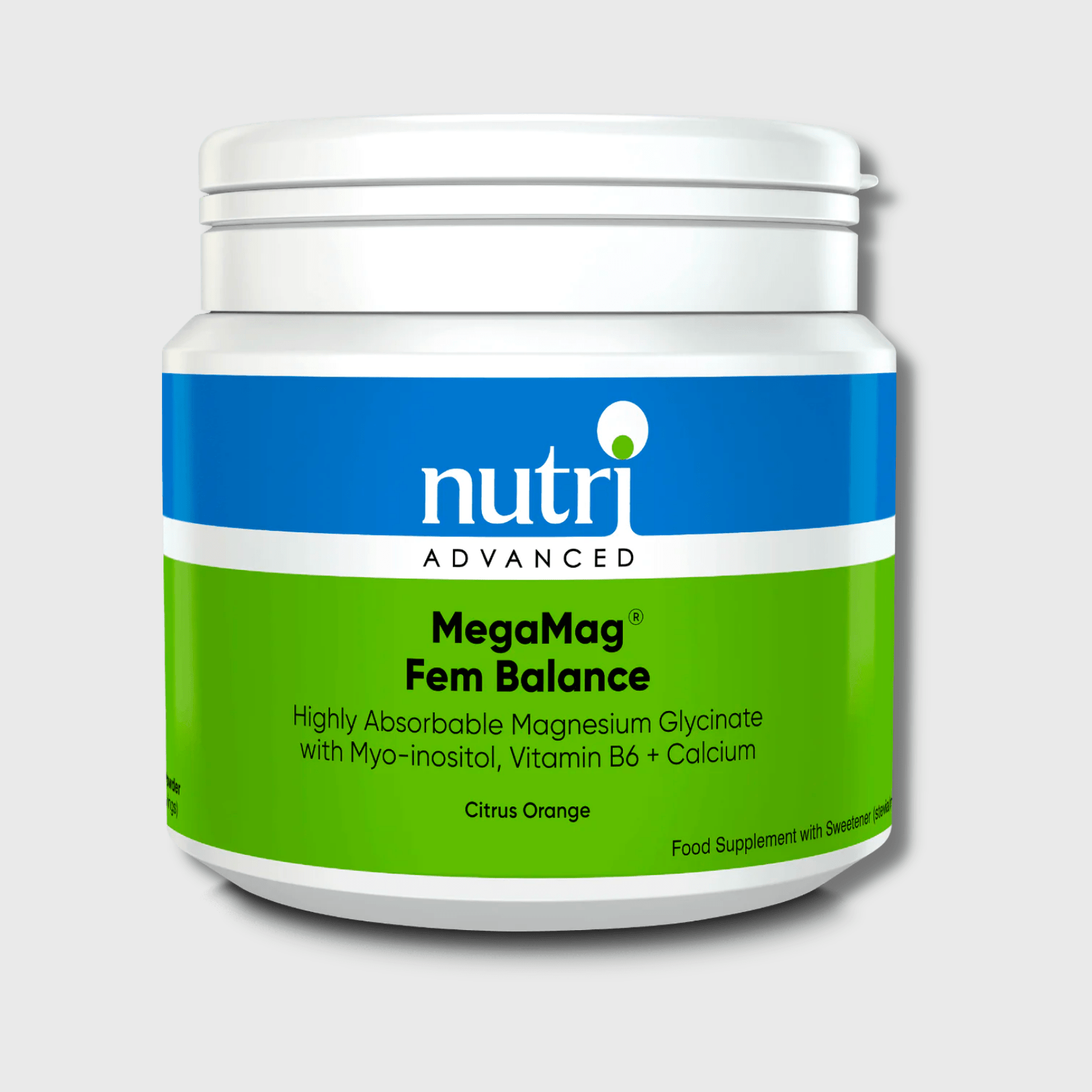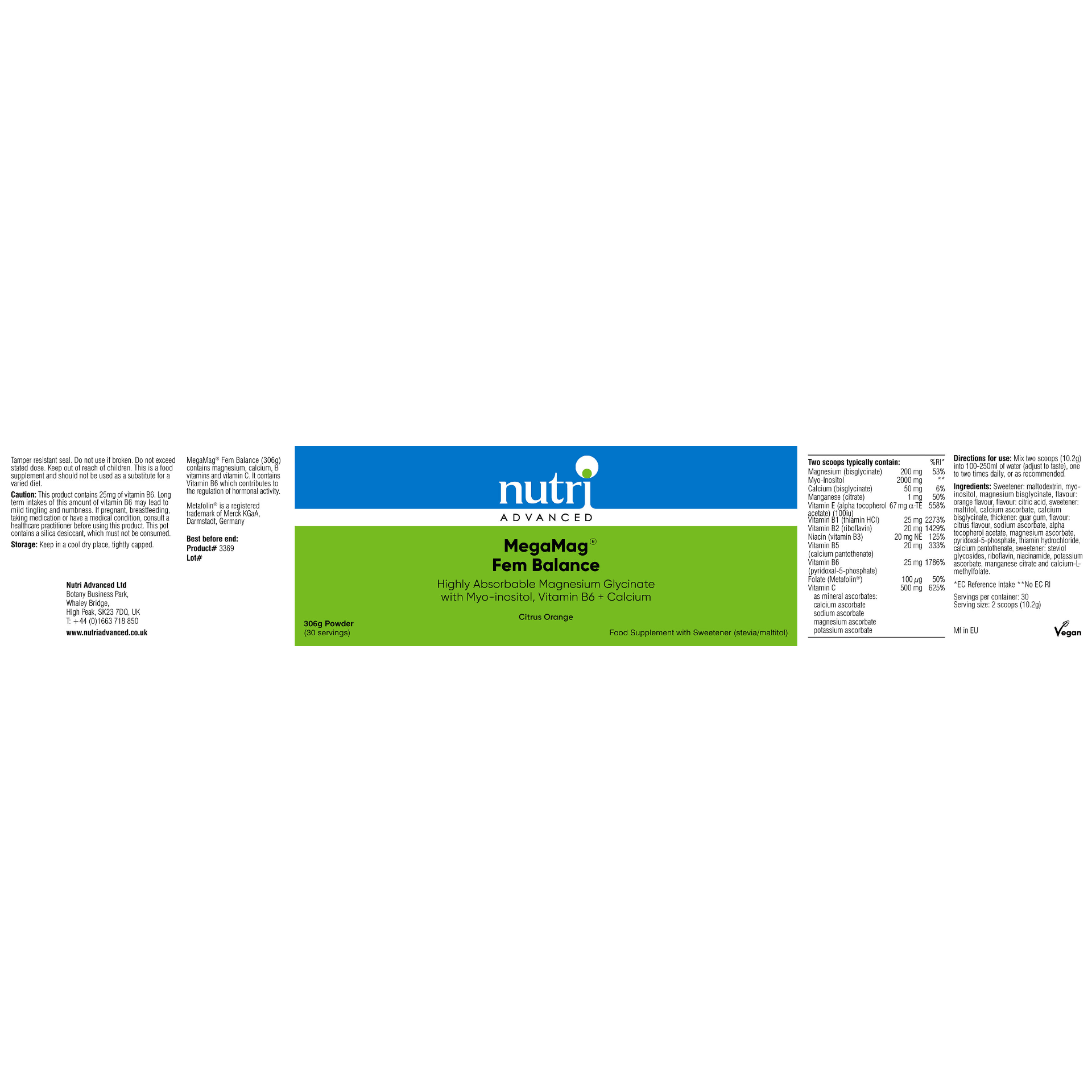 MegaMag® Fem Balance Magnesium Powder
Supplement Type: Magnesium
Helps With: Sleep & Relaxation, Anxiety, Perimenopause, Menopause
Suitable For: Women
Fast-acting powder with magnesium and other key ingredients to support female health and hormone balance
200mg of easily absorbed magnesium (magnesium glycinate) per serving to ensure efficacy.
Glycinate form of magnesium which is gentle on digestion unlike other forms of magnesium such as citrate or oxide.
Powdered formula which allows therapeutic amounts of ingredients - difficult to achieve in tablets or capsules.
2000mg of myo-inositol - clincial doses of myo-inositol are best achieved in powdered form.
Active forms of folic acid and vitamin B6 which bypasses the need for your body to convert into usable forms.
Our hormone balance powder is available in a tasty citrus orange flavour that mixes easily into water or juice.
Warnings
Nutri Advanced MegaMag Fem Balance is suitable for women of all ages but may be particularly beneficial for teenagers to women under 40 years old.
For women over the age of 40 wishing to support perimenopause and menopause we would recommend MegaMag PeriMeno Plus.
If pregnant, breastfeeding, taking any kind of medication or have a medical condition, consult a healthcare practitioner before using this product.

Do not exceed the recommended dose, unless advised by your healthcare practitioner.

Directions
Mix 2 scoops (10.2g) into 100-250ml water or juice and stir or shake.