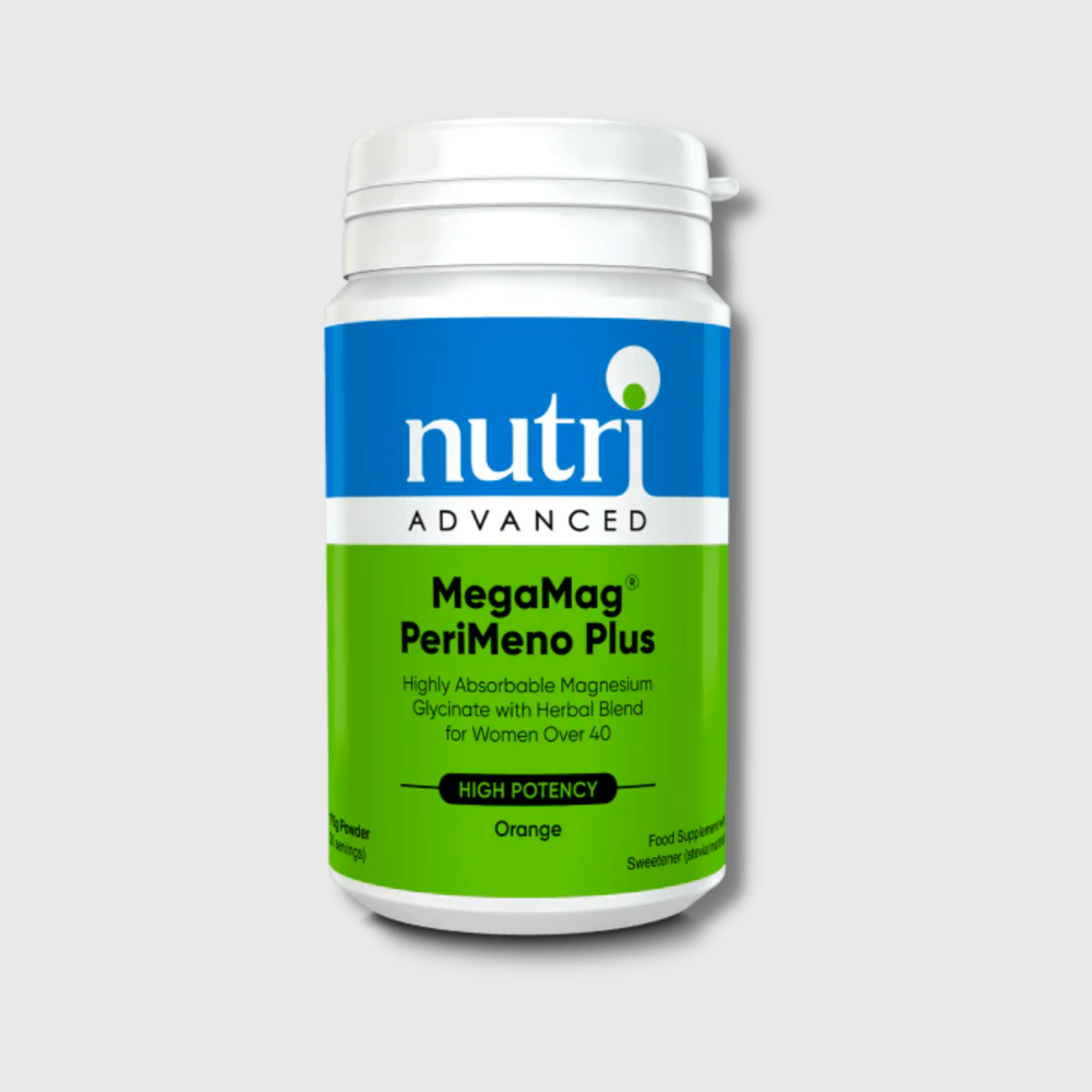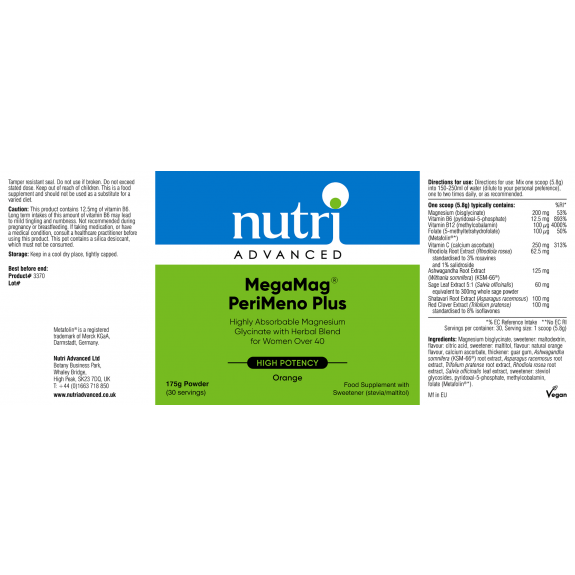 MegaMag® PeriMeno Plus Magnesium Powder
Supplement Type: Magnesium
Helps With: Anxiety, Sleep & Relaxation, Perimenopause
Suitable For: Women
An exclusive, high-strength magnesium powder with added botanicals, specifically formulated to offer relief and support during perimenopause and beyond.
MegaMag® PeriMeno Plus provides support for excessive sweating, fatigue, poor memory and "brain fog".
Reduction in tiredness fatigue with 200mg magnesium glycinate per serving.
Supports hormone balance, anxiety and low mood.
Maximises efficacy with active, bioavailable and standardised nutrient forms.
Powder format to deliver higher levels of key nutrients.
MegaMag® PeriMeno Plus is suitable for vegans and vegetarians.
Warnings
MegaMag® PeriMeno Plus suitable for women from the age of 40 as they move through the perimenopausal and menopausal years.
Can also be taken by post-menopausal women if these symptoms persist.
Consult with a physician prior to use if you are pregnant, nursing, taking medications or have a medical condition.
This product contains 12.5mg of vitamin B6. Long term intakes of this amount of vitamin B6 may lead to mild tingling and numbness.
This product is hypoallergenic / does not contain any of the 14 major allergens listed in Annex II (1169/2011) of the EU Food Information for Consumers Regulation.
Directions
Mix one scoop (5.8g) into between 150 - 250ml water (dilute to your personal preference) and stir or shake.