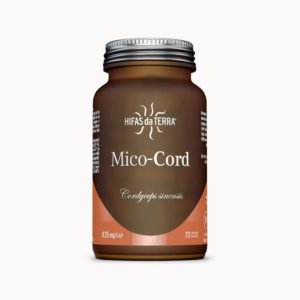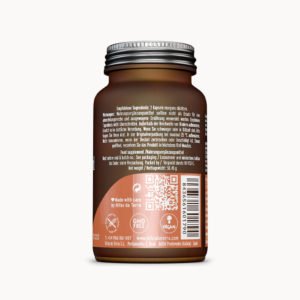 Mico-Cord
Supplement Type: Mushrooms
Helps With: Immune System Support
Mico Cord is the food supplement with the highest concentration of Cordyceps active ingredients. (Cordyceps sinensis), also known as the "energy mushroom".
Mico Cord Cordyceps extract is a highly concentrated encapsulated food supplement. It contains pure, organic Cordyceps extract (Cordyceps sinensis) with a high levels of bioactive compounds such as beta-glucans, cordycepic acid, galactomannan, mannitol, adenosine, cordycepin, etc.
Minimum treatment time: 60 days 
Ingredients: 70 capsules (835mg). Each capsule contains 426.6 mg of pure extract of Cordyceps sinensis mycelium and 216.77 mg of Cordyceps sinensis powder and 36.29 mg of organic acerola (natural vitamin C). 100% vegetable capsule made with purple carrot juice.
Warnings
If pregnant, breastfeeding, taking any kind of medication, or have a medical condition, consult a healthcare practitioner before using this product.

Do not exceed the recommended dose, unless advised by your healthcare practitioner.
Do not consume in case of allergy to mushrooms.
For children under 6 years of age HdT has created children's products which can be dose-adjusted by body weight.
Keep in original packaging at a temperature below 25 ºC.
Do not consume if the seal is damaged or broken.
Once opened, consume within five months.
Directions
Recommended daily dose: one or two capsules – or as recommended by your healthcare professional – in the morning before food.