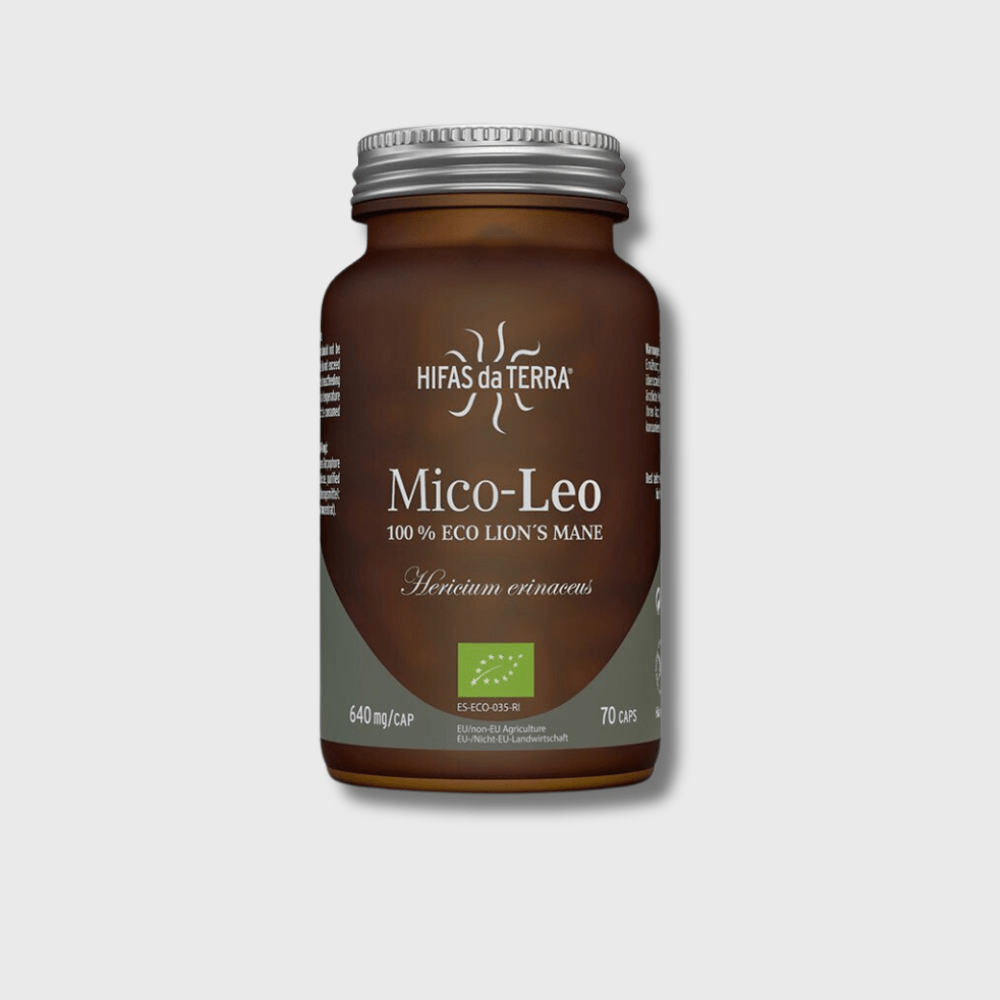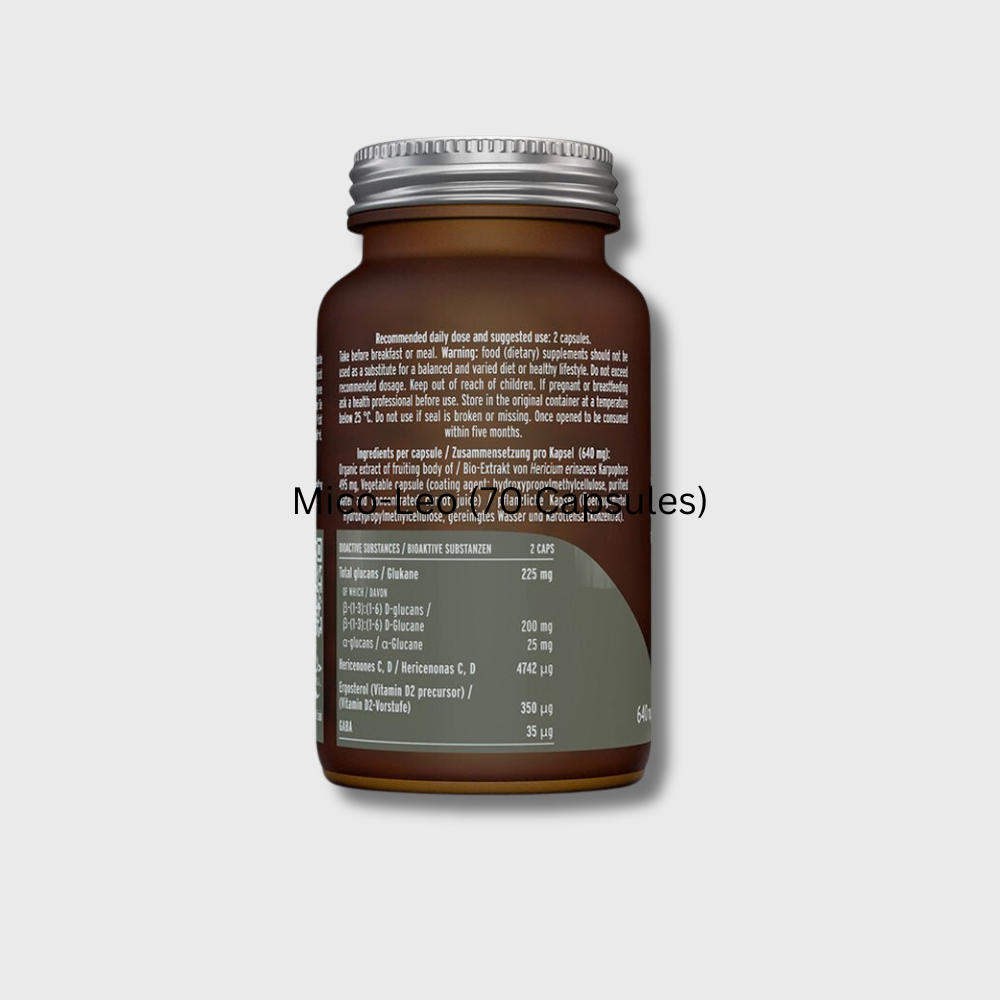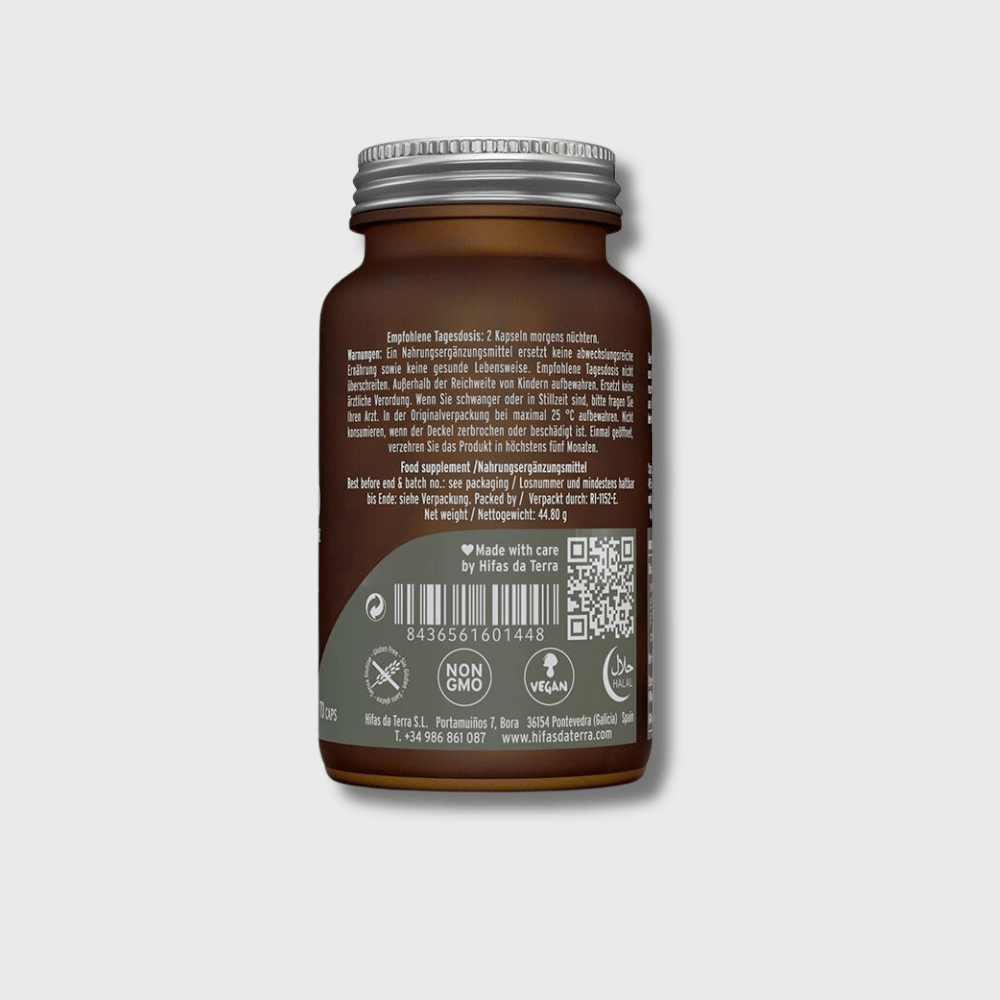 Mico-Leo
Supplement Type: Mushrooms
Helps With: Gut Health, Brain & Memory, Inflammation, Digestion
Mico-Leo is the food supplement with the highest concentration of active ingredients from Lion's Mane (Hericium erinaceus), known as, "the mushroom of the gut-brain axis".
Mico Leo Lion's Mane extract is a highly concentrated food supplement in capsules. It contains only pure, organic extract of Lion's Mane (Hericium erinaceus) with a high content of nutrients such as beta-glucans, hericenones, ergosterol, γ-aminobutyric acid (GABA), and many more.
Minimum treatment time: 60 days 
Bioactive Ingredients: Mico-Leo, Lion's mane extract by Hifas da Terra (HdT) contains guaranteed levels of alpha, beta and D-glucans, hericenones C and D, ergosterol, γ-aminobutyric acid (GABA), vitamin C and more.
Warnings

If pregnant, breastfeeding, taking any kind of medication, or have a medical condition, consult a healthcare practitioner before using this product.

Do not exceed the recommended dose, unless advised by your healthcare practitioner.

Do not administer in case of allergy to mushrooms.
In children under 6 years of age please use our infant preparations where the dose can be adjusted according to bodyweight.
Store in a cool and dry place. Do not use if the safety strip is damaged.
Directions
Recommended daily dose: one or two capsules – or according to medical prescription – in the morning, preceded by one or two tablets of Askorbato K-HdT (rich in vitamin C) to promote the absorption of beta-glucans