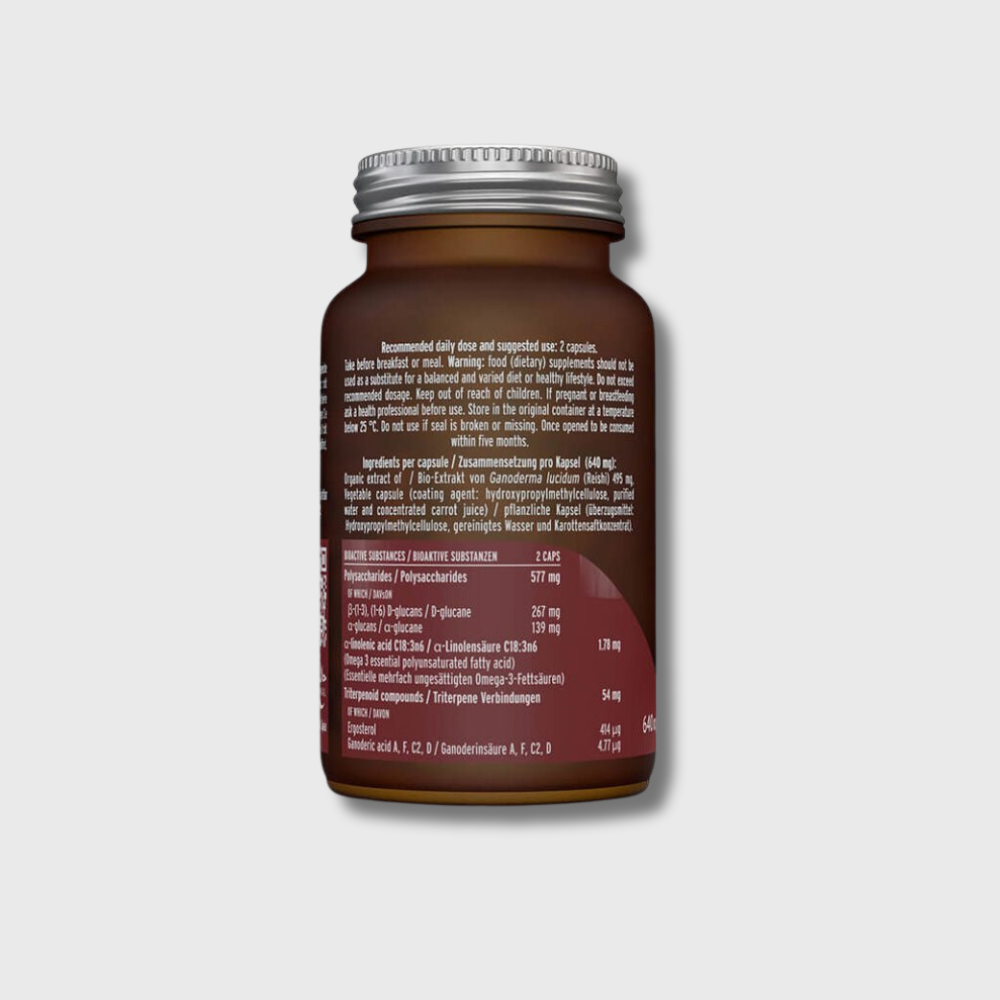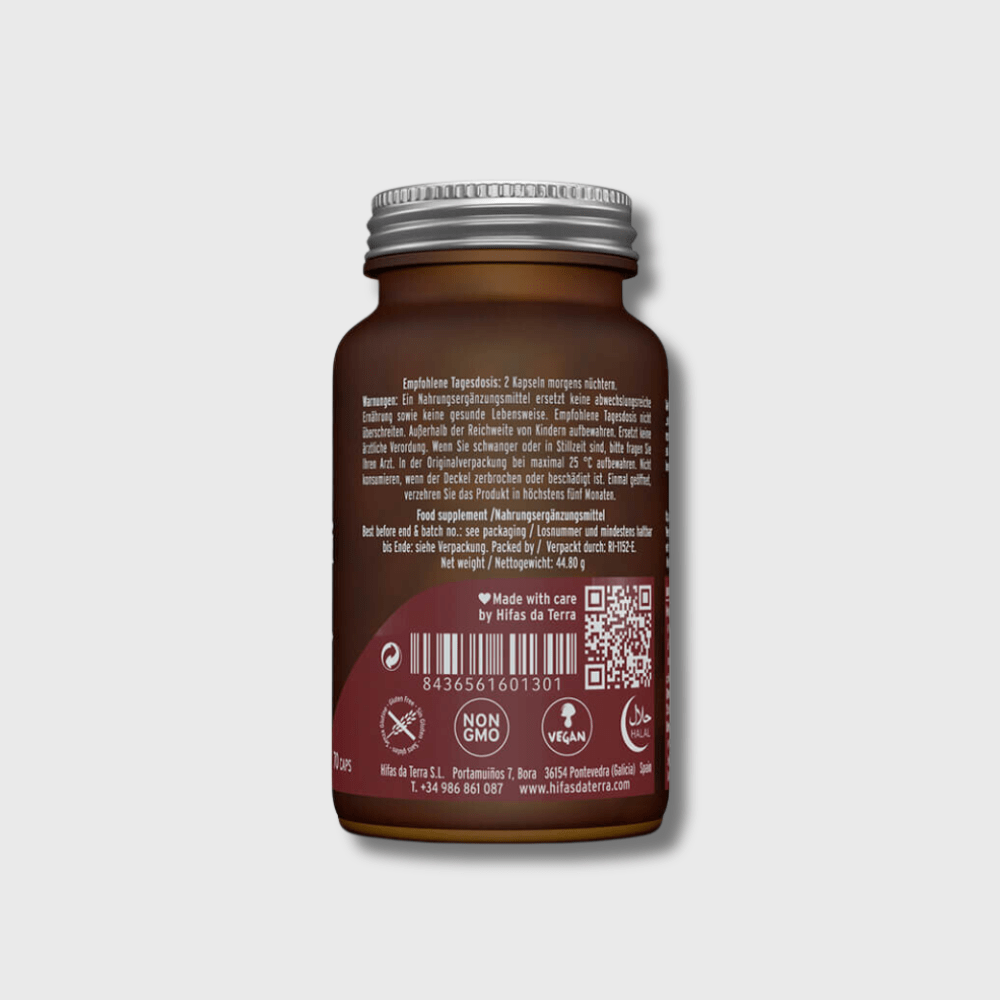 Mico-Rei
Supplement Type: Mushrooms
Helps With: Anxiety, Sleep & Relaxation
Mico Rei is the food supplement with the highest concentration of active ingredients from Reishi (Ganoderma lucidum),"the mushroom of eternal youth".

Minimum treatment time: 60 days 
Bioactive Ingredients: Mico Rei from Hifas da Terra (HdT) contains alpha, beta and D-glucans, triterpenoid compounds (ergosterol, ganoderic acids A, F, C2 and D) and alpha-linolenic acid C18:3n6 (from the Omega-3 series).
Mico Rei 100% ECO contains vitamin C from Malpighia glabra.
Contains Vitamin C which contributes to the normal function of the immune system.
Warnings
If pregnant, breastfeeding, taking any kind of medication, or have a medical condition, consult a healthcare practitioner before using this product.

Do not exceed the recommended dose, unless advised by your healthcare practitioner.

Do not consume in case of allergy to mushrooms.
For children under 6 years of age HdT has created children's products which can be dose-adjusted by body weight.
Keep in original packaging at a temperature below 25 ºC.
Do not consume if the seal is damaged or broken.
Once opened, consume within five months.
Directions

Recommended daily dose: one or two capsules – or as recommended by your healthcare professional – in the morning, preceded by one or two tablets of Askorbato K-HdT (rich in vitamin C) to promote the absorption of beta-glucans (only for 30 capsules format)