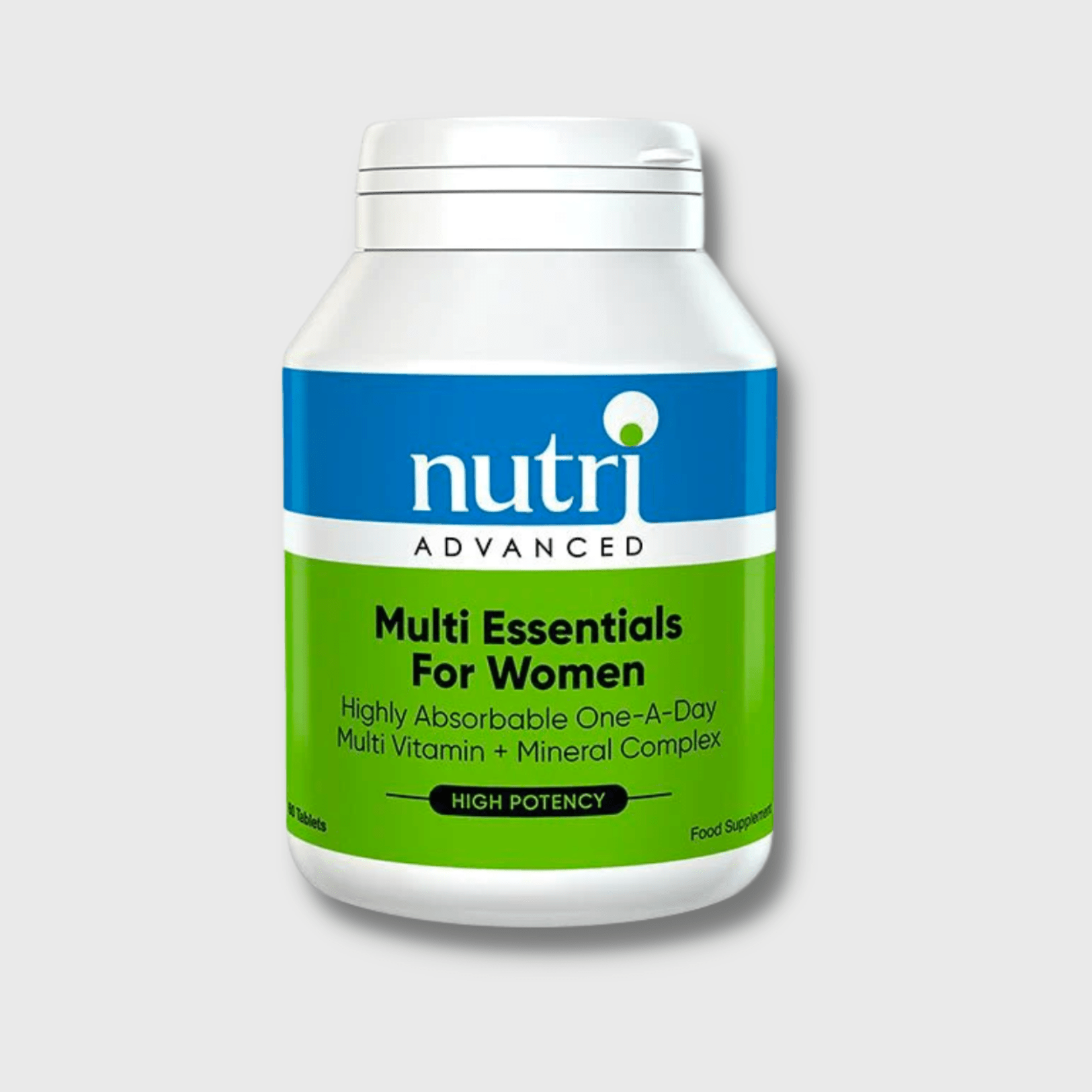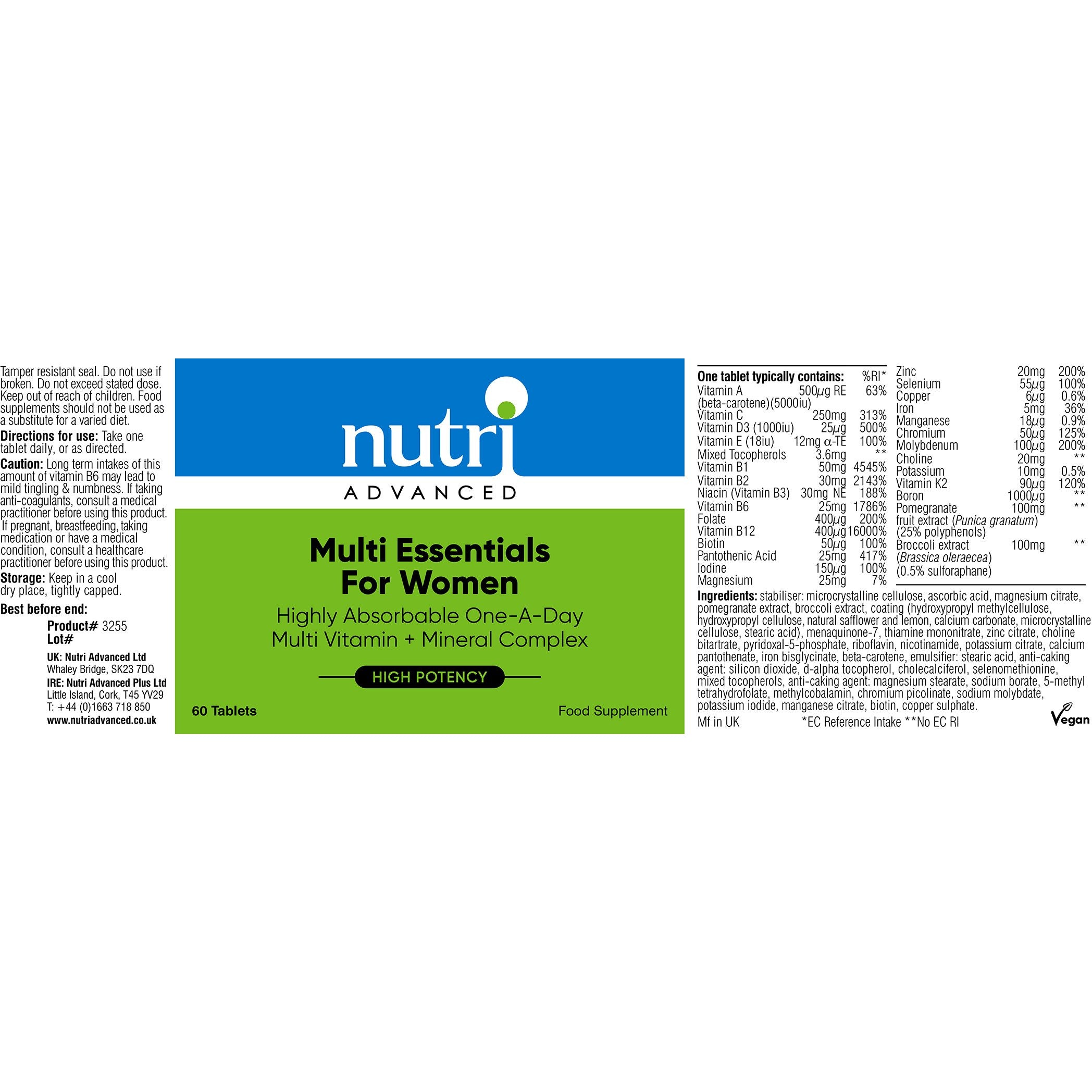 Multi Essentials for Women
Supplement Type: Multivitamin
Helps With: Immune System Support
Suitable For: Women, Age 50+
29 essential vitamins & minerals with high levels of nutrients in a one-a-day formula.
This unique formula has been specifically designed to contain a comprehensive range of vitamins and minerals that are not found in cheaper alternatives including choline, manganese, and chromium which supports blood glucose levels.
As well as supporting the usual areas of health,  Multi Essentials for Women also provides support for bone health, teeth, fertility, skin, nails, and cognitive function as well as iodine for thyroid support.
For women, bone health is important as the older we get the more our bone density decreases. By providing K2 as well as vitamin D the body is supported in directing calcium to the bones as well as aiding calcium absorption.
Warnings