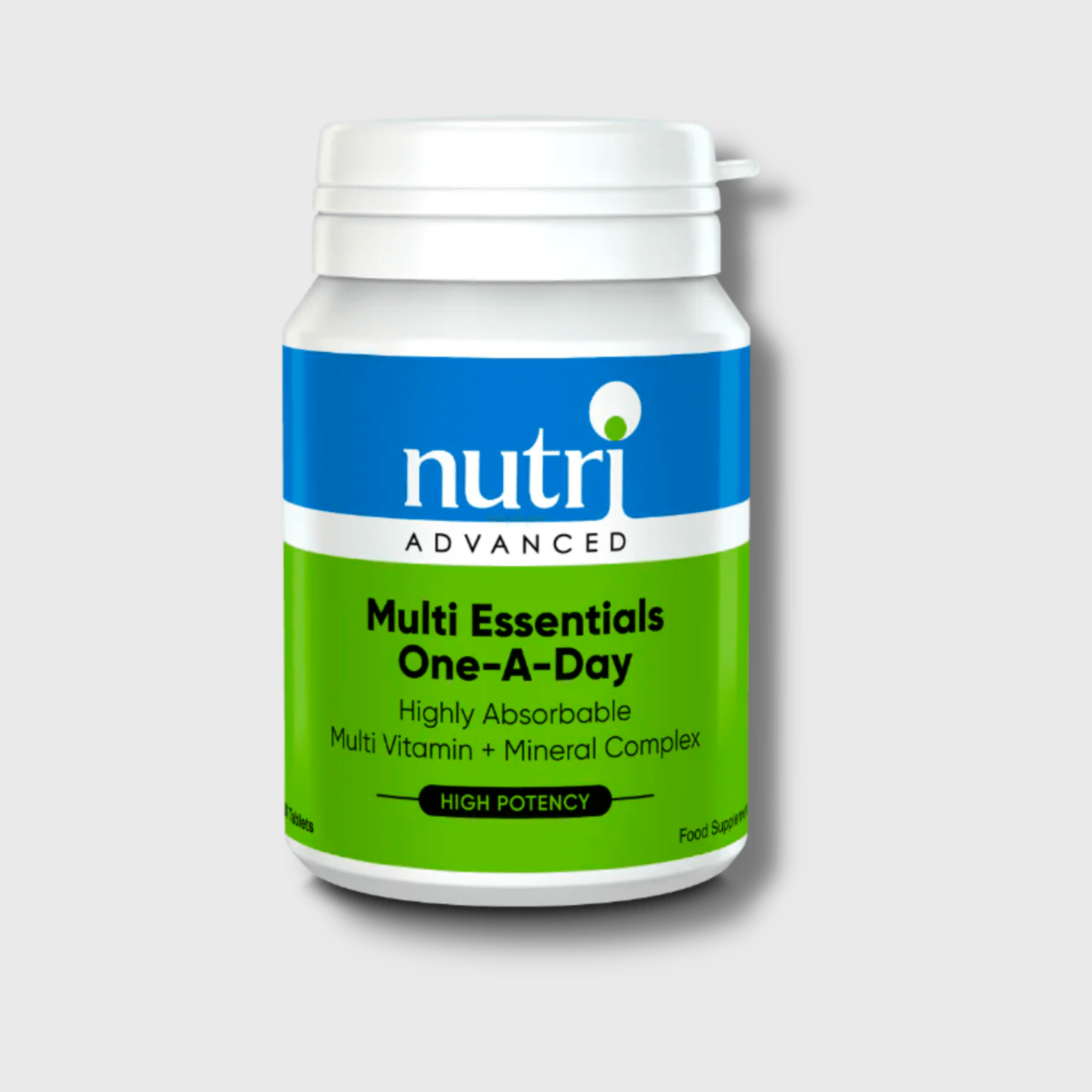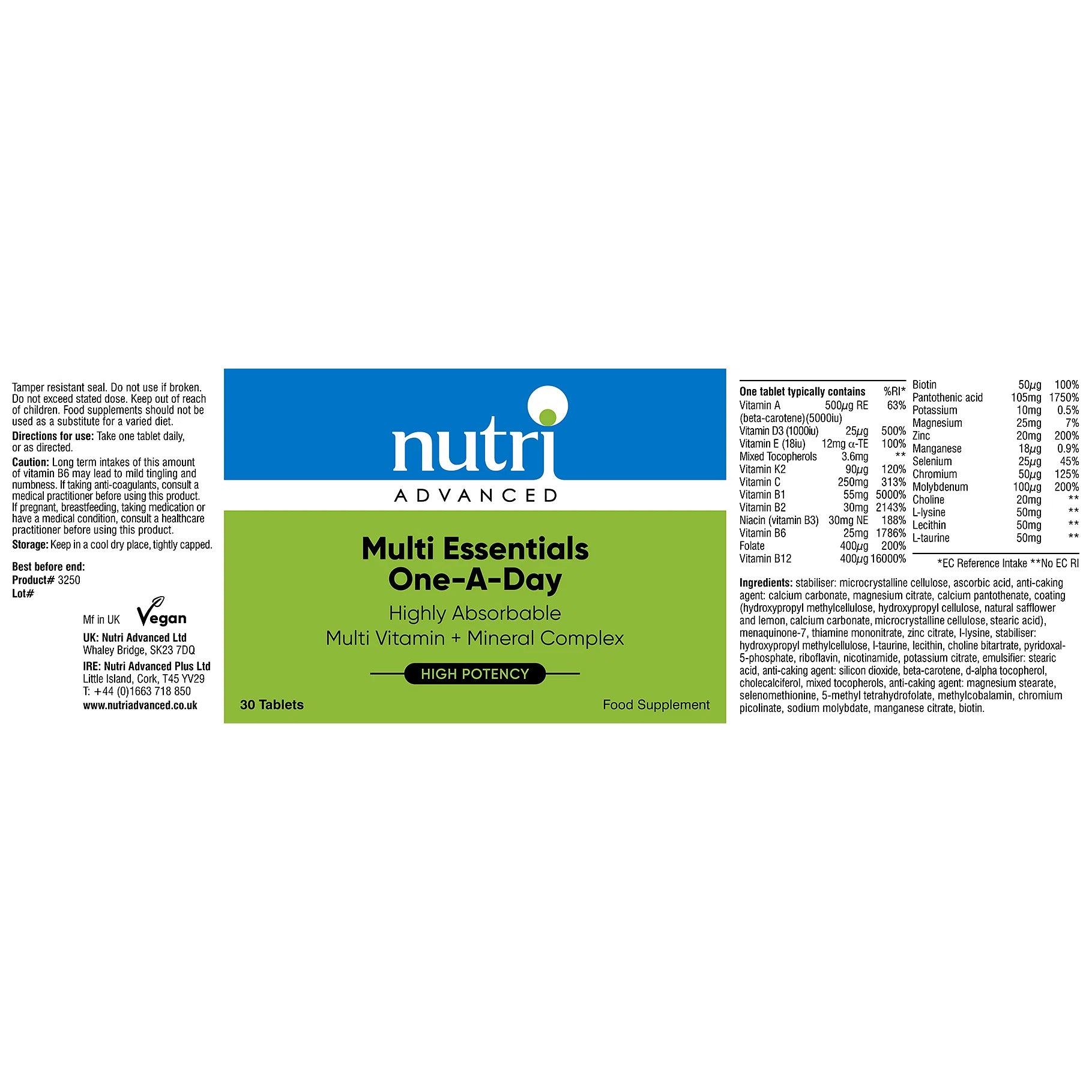 Multi Essentials One A Day Multivitamin
Supplement Type: Multivitamin
Helps With: Immune System Support
High-strength, one-a-day multivitamin providing superior and body-ready forms of 26 essential vitamins and minerals.
1000 IU of vitamin D3 (dosage recommended by Endocrine Society) in the preferred form - the same form as naturally produced by the body.
250mg of vitamin C and 20mg of zinc to support the immune system.
400mcg of vitamin B12 as methylcobalamin - the active form bypassing the need for your body to convert - to reduce tiredness and fatigue and support the immune system.
Free from iron, iodine and copper for those who wish to avoid these minerals. 
90mcg (120% of NRV) vitamin K2, which works alongside vitamin D for bone health.
Vitamin D aids calcium absorption and K2 helps to direct the calcium to the bones.
Higher concentrations of vitamins B, C and D than other similar multivitamins.
Warnings

Suitable for adults and children from the age of 12 onwards.
Also suitable for individuals who need to avoid additional iron, iodine or copper.
Multi Essentials One A Day is suitable for vegans.
The vitamin D3 in this product is from algae – a vegan source of vitamin D3.
Consult with a physician prior to use if you are pregnant, nursing, taking medications or have a medical condition.
Directions
Take one tablet daily with meals, or as recommended by your healthcare practitioner. 

We recommend taking Multi Essentials with a mouthful of food if you have difficulty swallowing tablets.