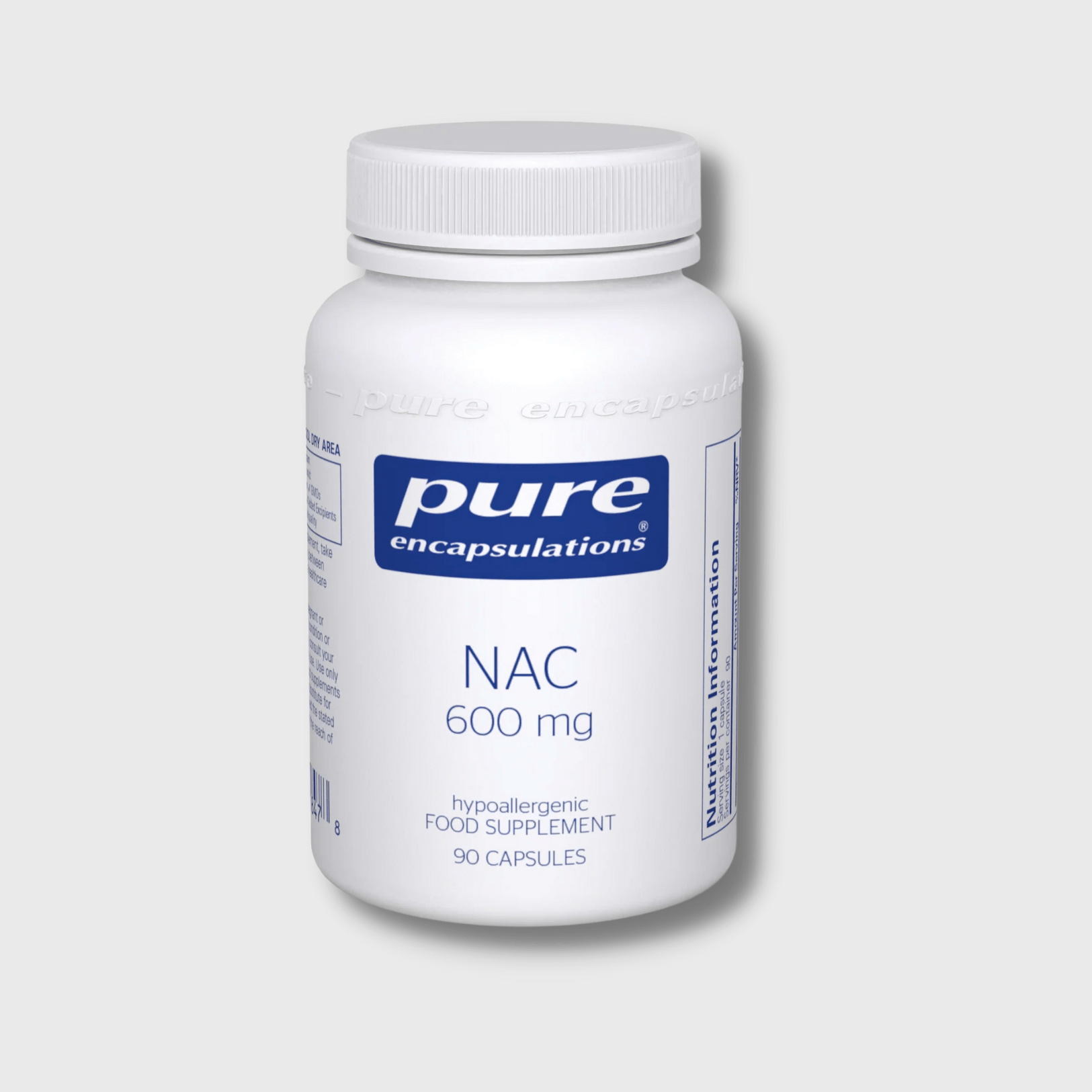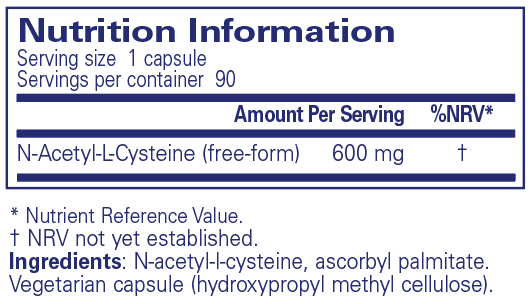 NAC 600mg
Supplement Type: Amino Acid
Helps With: Inflammation, Detoxification
Ingredient:
N-Acetyl-L-Cysteine
Supports lung respiratory function.

• Promotes healthy lung tissue
• Supports respiratory function
• Enhances cellular antioxidant defense system specifically supporting lung function
Warnings
Consult with a physician prior to use if you are pregnant, nursing, taking medications or have a medical condition.  Not suitable for children. Please do not exceed the recommended daily intake
Directions

Take 1 capsule, 1–3 times daily, between meals, or as directed by a healthcare practitioner.