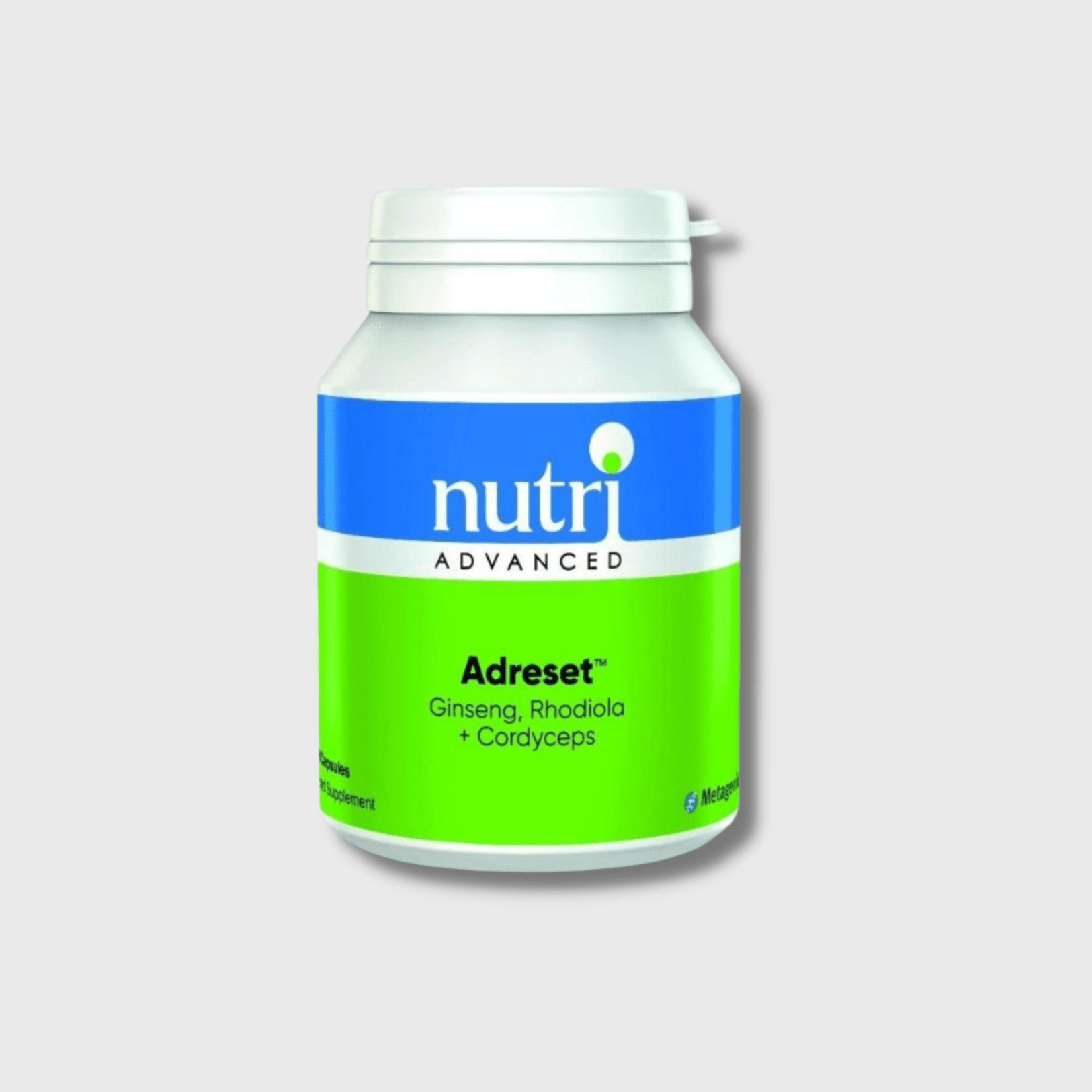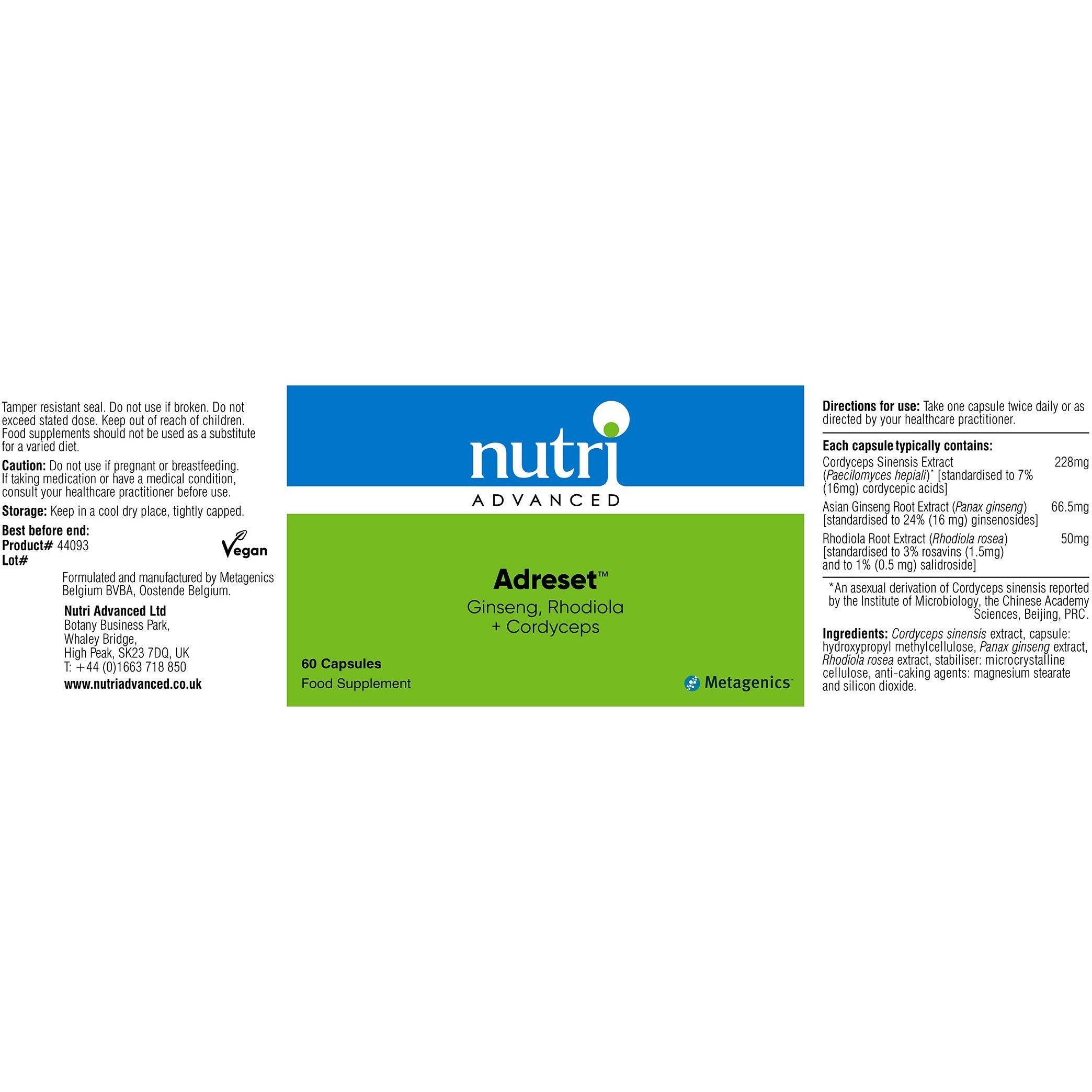 Adreset
Supplement Type: Adaptogenics
Helps With: Immune System Support, Stress
Size:
60 Vegetarian Capsules
Potent standardised extracts of the adaptogenic herbs ginseng, rhodiola and cordyceps to support stress-related fatigue.
Concentrated adaptogens, including ginseng root, cordyceps, and rhodiola extracts, to address numerous systems in the body involved in the stress response
Asian ginseng root (Panax Ginseng) standardised to 16mg ginsenosides to promote alertness and vitality, and counteract fatigue
Panax Ginseng may also support cognitive function and the normal functioning of the immune system
Rhodiola (Rhodiola rosea) provides support for the nervous system and helps improve cognitive performance and reactivity
Cordyceps (Cordyceps sinensis), standardised to the active compound cordycepic acid, to help support energy levels and immune function
Warnings
If pregnant, breastfeeding, taking any kind of medication, or have a medical condition, consult a healthcare practitioner before using this product. 
 
Do not exceed the recommended dose, unless advised by your healthcare practitioner. 

Not suitable for children. 

Directions

Take 1 capsule twice daily or as directed by your healthcare practitioner.