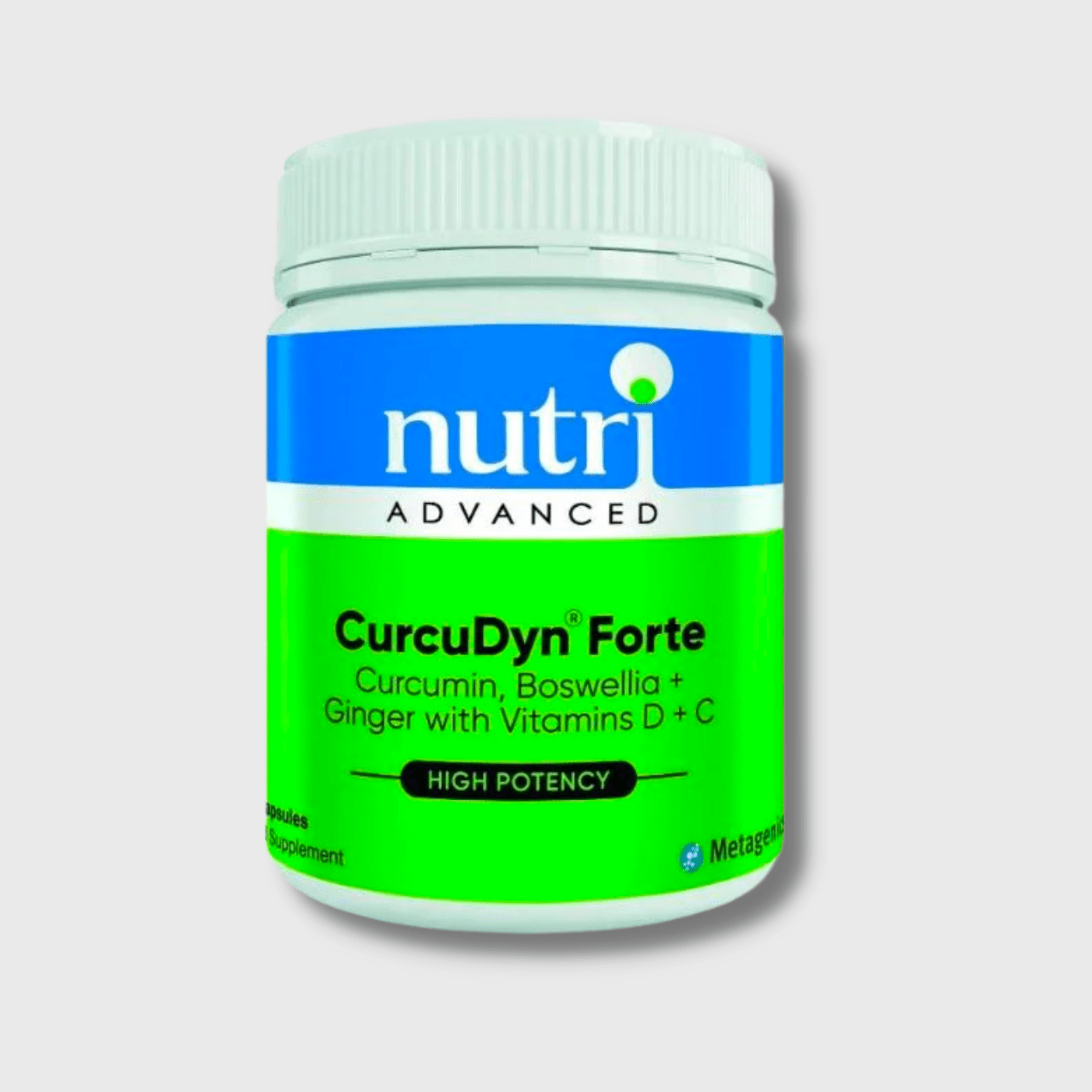 CurcuDyn Forte
Helps With: Inflammation, Joint & Muscle Pain
Size:
30 Vegetarian Capsules
One-a-day blend of bioavailable curcumin, boswellia and ginger with enhanced absorption through an innovative fenugreek delivery system.
Turmeric, boswellia, ginger and vitamin C and D for inflammation and joint mobility.
Improved bioavailability via fenugreek galactomannans slow release delivery system.
One-a-day capsule.
65mg Boswellia extract which has been studied for its beneficial effect on joints.
11mg turmerones, a natural component of turmeric, which have been shown to improve the absorption of curcuminoids.
16mg of vitamin C for connective tissue support.
2.5mcg of vitamin D3 (preferred form of vitamin D) for balanced immune function.
Warnings
Suitable for adults of all ages.
The vitamin D3 in this product is from lanolin – a vegetarian source of vitamin D3.
If pregnant, breastfeeding, taking any kind of medication, or have a medical condition, consult a healthcare practitioner before using this product.

Do not exceed the recommended dose, unless advised by your healthcare practitioner.
Directions

Take 1 capsule daily, or as directed by your healthcare practitioner.