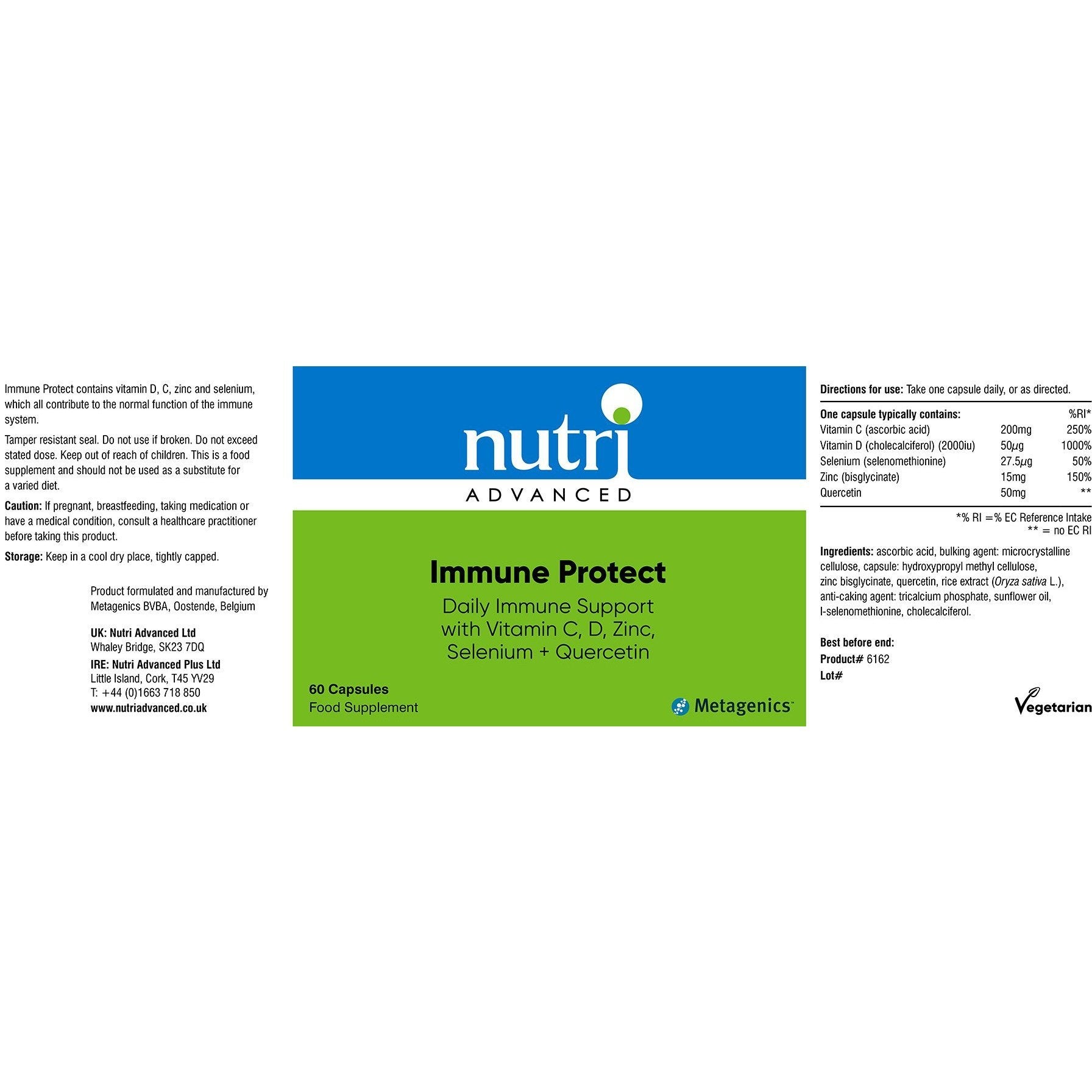 Immune Protect
Supplement Type: Multivitamin
Helps With: Immune System Support
One-A-Day capsule containing key nutrients for immune support, including vitamins C and D, minerals zinc and selenium, and the flavonoid quercetin
2000iu vitamin D3 per capsule to support immune function.
Preferred vitamin D form, D3, same form as produced by the skin in response to sunlight.
200mg vitamin C per capsule to support immune health.
15mg zinc, in well-absorbed bisglycinate form.
27.5μg selenium as bioavailable selenomethionine.
50mg quercetin, thought to play an important role in modulating our immune system.
One-a-day, easy to take capsule.
 Warnings