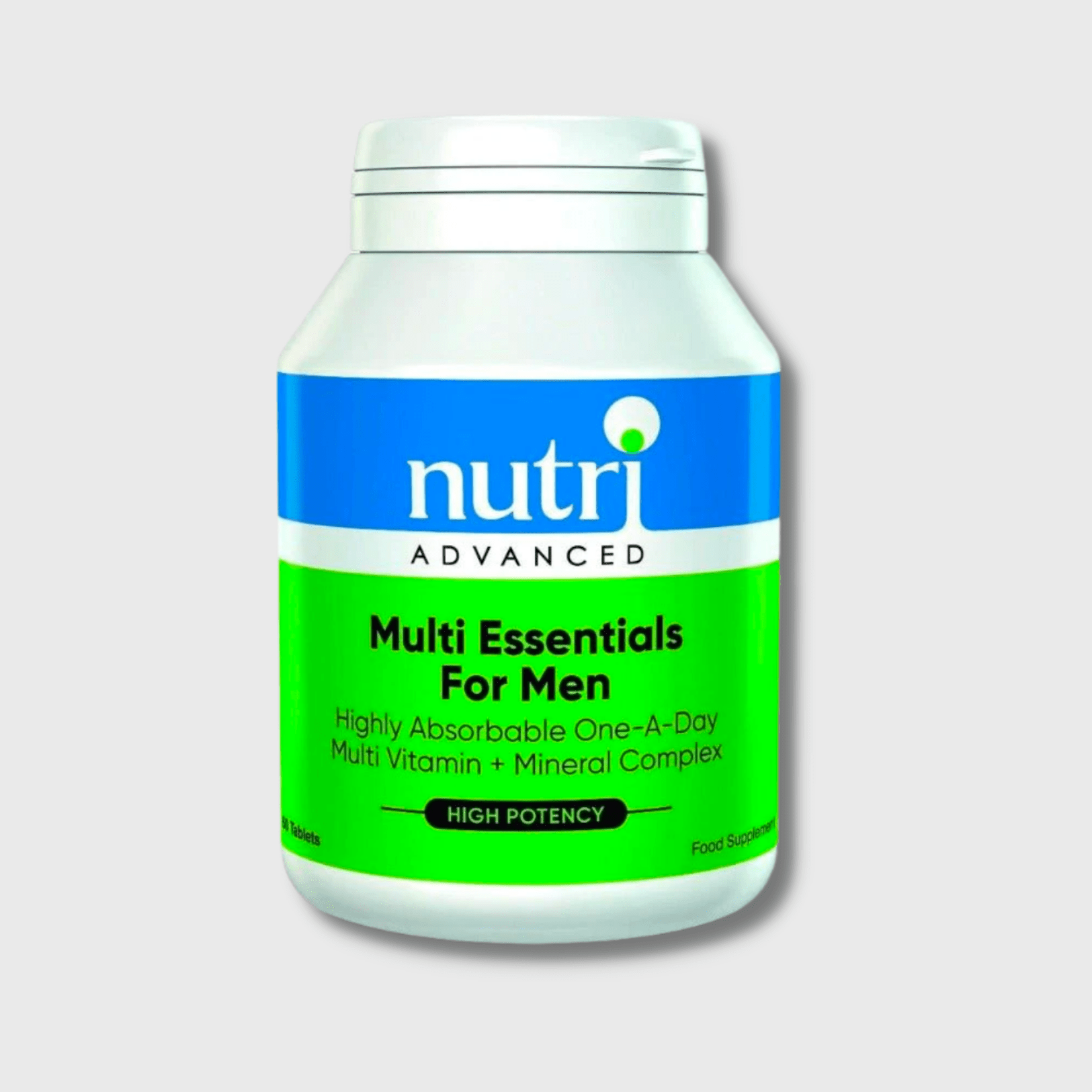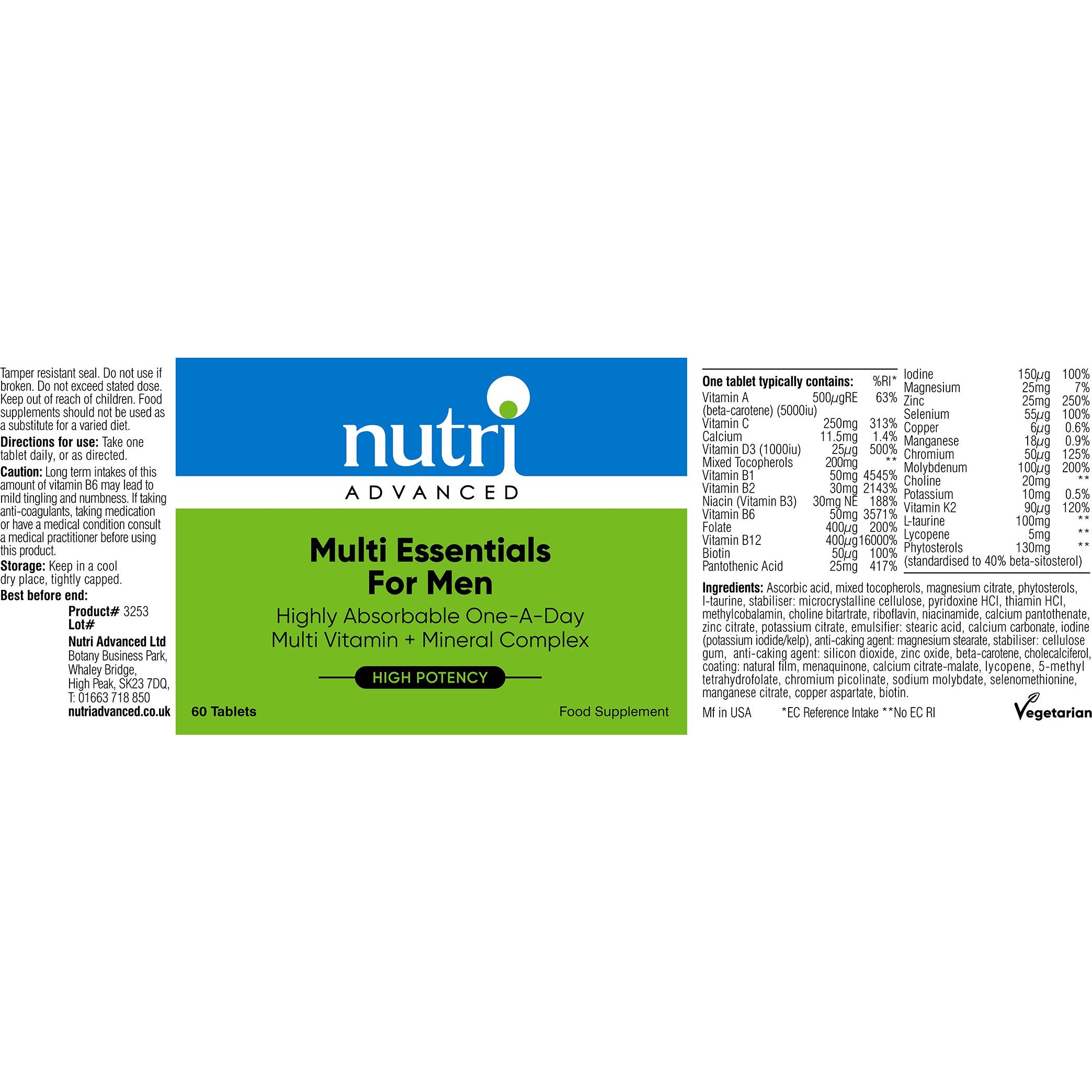 Multi Essentials for Men
Supplement Type: Multivitamin
Helps With: Immune System Support
Suitable For: Men
A fully comprehensive daily formula designed especially for men who lead busy and active lifestyles, to help maintain optimal health, vitality and wellbeing.
1000IU of vitamin D3, the body's preferred form for optimal absorption.
Vitamin K2, which works synergistically with vitamin D3 to optimise bone support.
55mcg selenium to support sperm production and reproductive health.
Lycopene and plant sterols for healthy prostate function.
Active B vitamins in body-ready forms to support immunity, to reduce tiredness, and for homocysteine metabolism.
Higher concentrations of vitamins B, C and D than other similar multivitamins.
Iron-free formula due to reduced requirements and higher risk of iron overload in men.
Warnings
Designed for males of all ages from teenagers onwards. It is particularly well suited for those who need an iron-free multinutrient formula.
The vitamin D3 in this product is from algae – a vegan source of vitamin D3.
If taking any kind of medication or have a medical condition, consult a healthcare practitioner before using this product.
Consult with a physician prior to use if you are pregnant, nursing, taking medications or have a medical condition.
Directions
Take one tablet daily with meals, or as recommended by your healthcare practitioner.