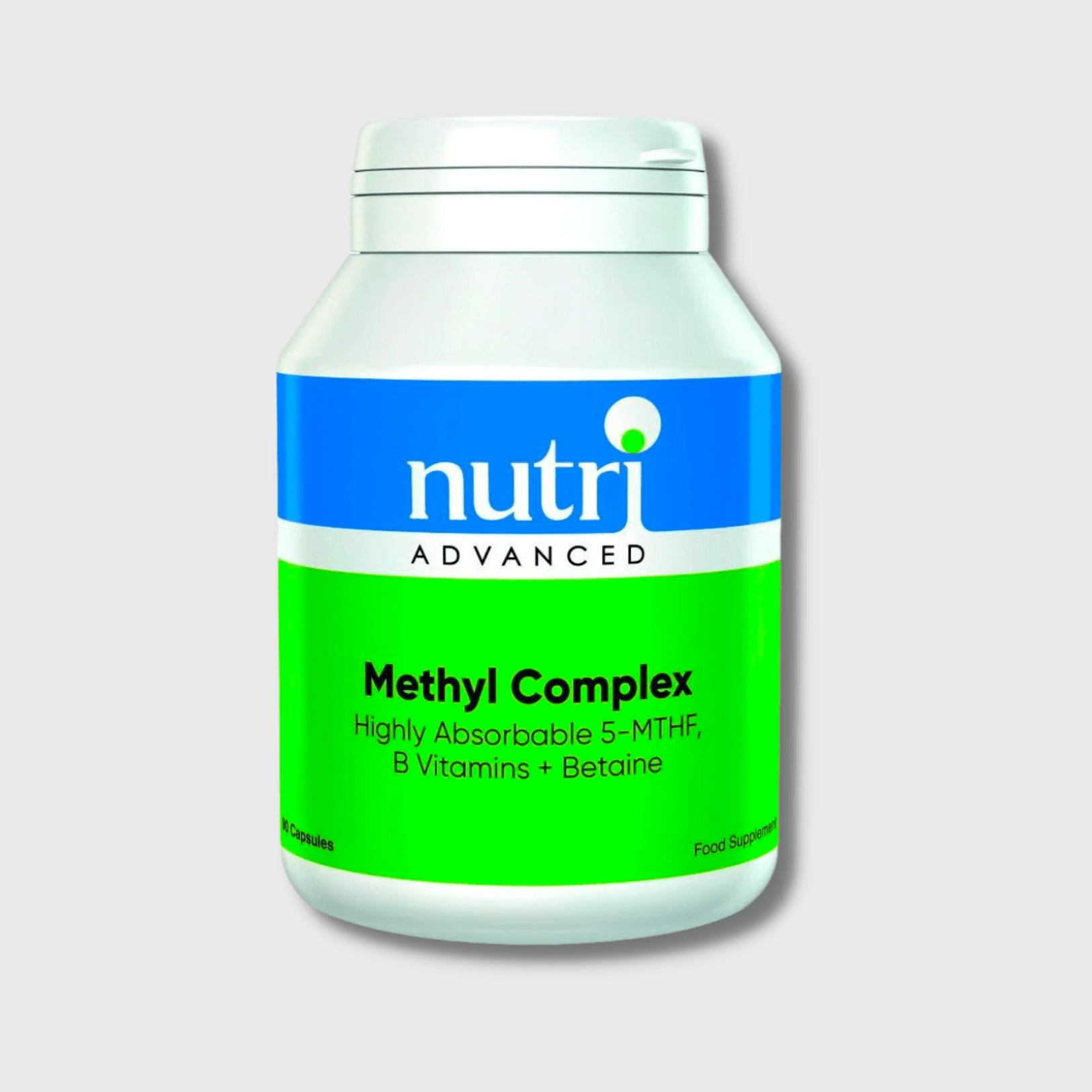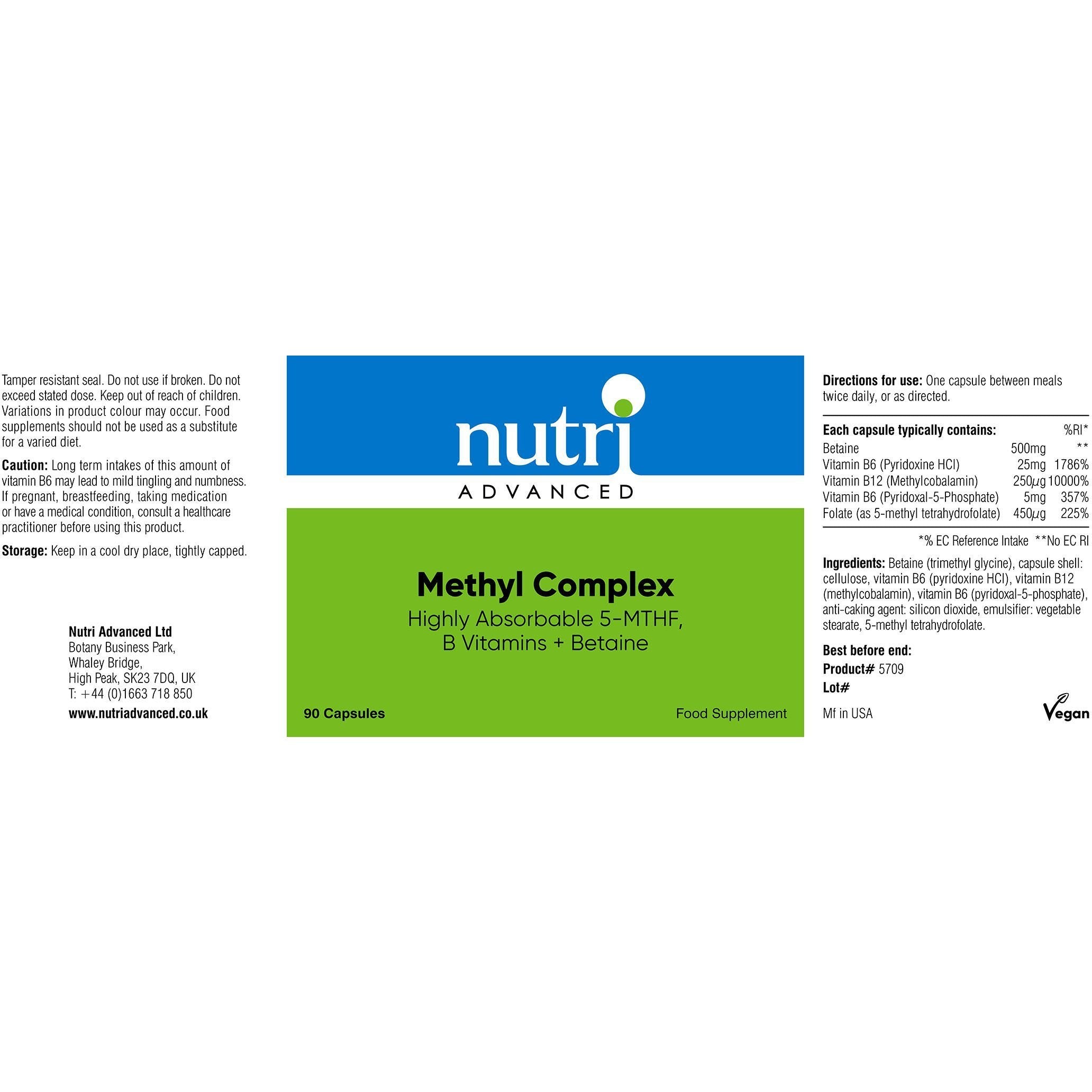 Methyl Complex
Supplement Type: Vitamin B
Helps With: Immune System Support, Fatigue, Stress
Pack Size:
90 Vegetarian Capsules
Methylation support with folate, B vitamins betaine.
Features folate 5-methyl tetrahydrofolate, the biologically active "body ready" form of folate.
Folate may be the most significant vitamin in supporting homocysteine balance. It is crucial for the re-methylation of homocysteine to methionine.
Vitamin B6 and P-5-P are components of the amino transferase enzymes and are necessary for trans-sulphuration of homocysteine.
Betaine (trimethylglycine) has also been shown to help balance homocysteine levels.
Provides vitamin B12, as methylcobalamin which contributes to normal homocysteine metabolism.
Warnings
If pregnant, breastfeeding, taking any kind of medication, or have a medical condition, consult a healthcare practitioner before using this product.

Do not exceed the recommended dose, unless advised by your healthcare practitioner.
This product is hypoallergenic / does not contain any of the 14 major allergens listed in Annex II (1169/2011) of the EU Food Information for Consumers Regulation.
Directions
Take 1 capsule between meals twice daily, or as directed by your healthcare practitioner.  Suitable for vegans and vegetarians.