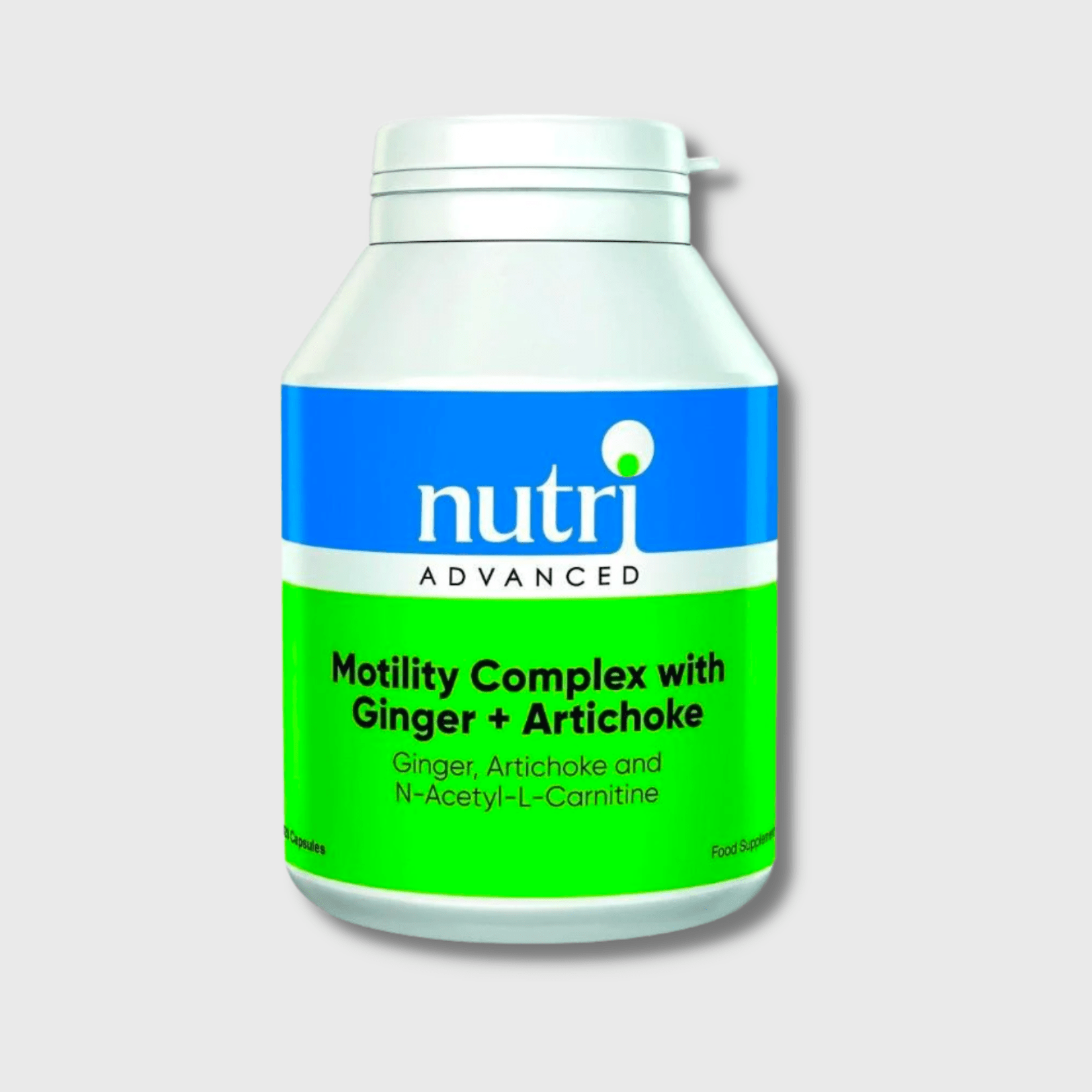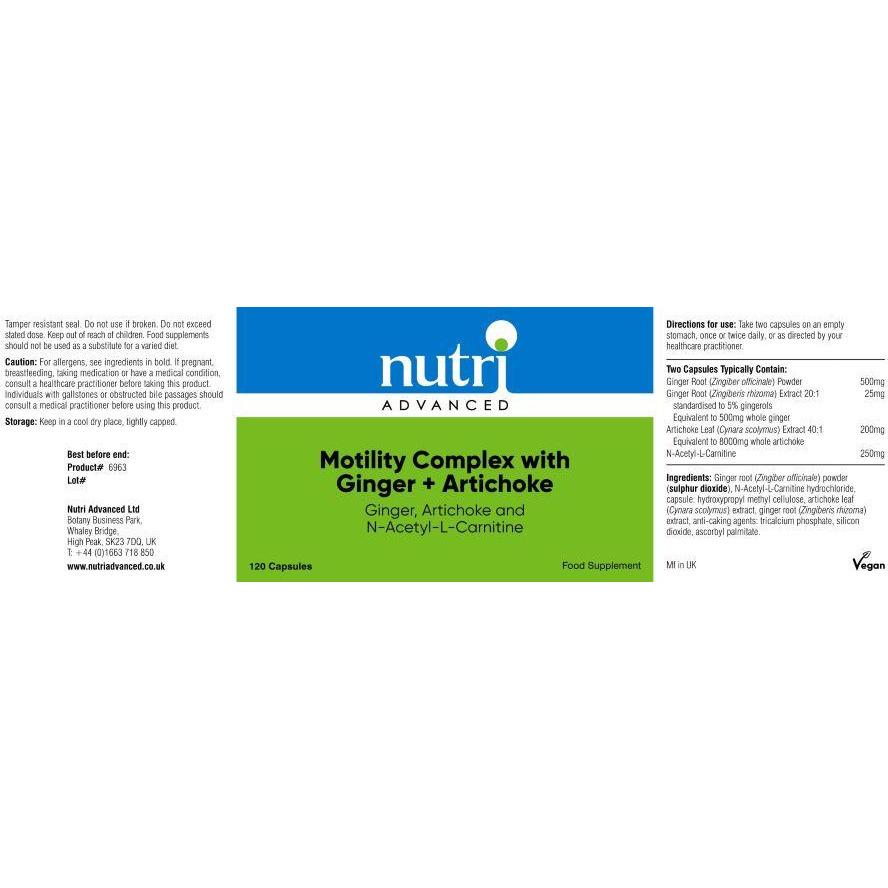 Motility Complex with Ginger + Artichoke
Helps With: Gut Health, IBS, Digestion
Motility Complex may help if you have a slow transit time or have SIBO.   
Motility Complex with Ginger + Artichoke contains a combination of both whole powdered ginger and ginger root extract, together with artichoke leaf extract and N-acetyl-l-carnitine, with the aim of promoting gut motility.
Botanicals such as ginger and artichoke may help to stimulate the Migrating Motor Complex (MMC) function. The MMC is a pattern of smooth muscle contractions that start in the stomach and move through the intestines. Deficient activity of the MMC is considered to be a key underlying cause of SIBO (small intestinal bacterial overgrowth) and constipation.
 Warnings
This product contains ingredients derived from sulphur dioxide (ginger powder may contain sulphur dioxide)

Individuals with gallstones or obstructed bile passages should consult a medical practitioner before using this product.
If pregnant, breastfeeding, taking any kind of medication, have a medical condition, please consult a healthcare practitioner before using this product. Not suitable for children. Please do not exceed the recommended daily intake
  Directions
Take 2 capsules on an empty stomach, once or twice daily, or as directed by your healthcare practitioner.  Vegan and vegetarian.